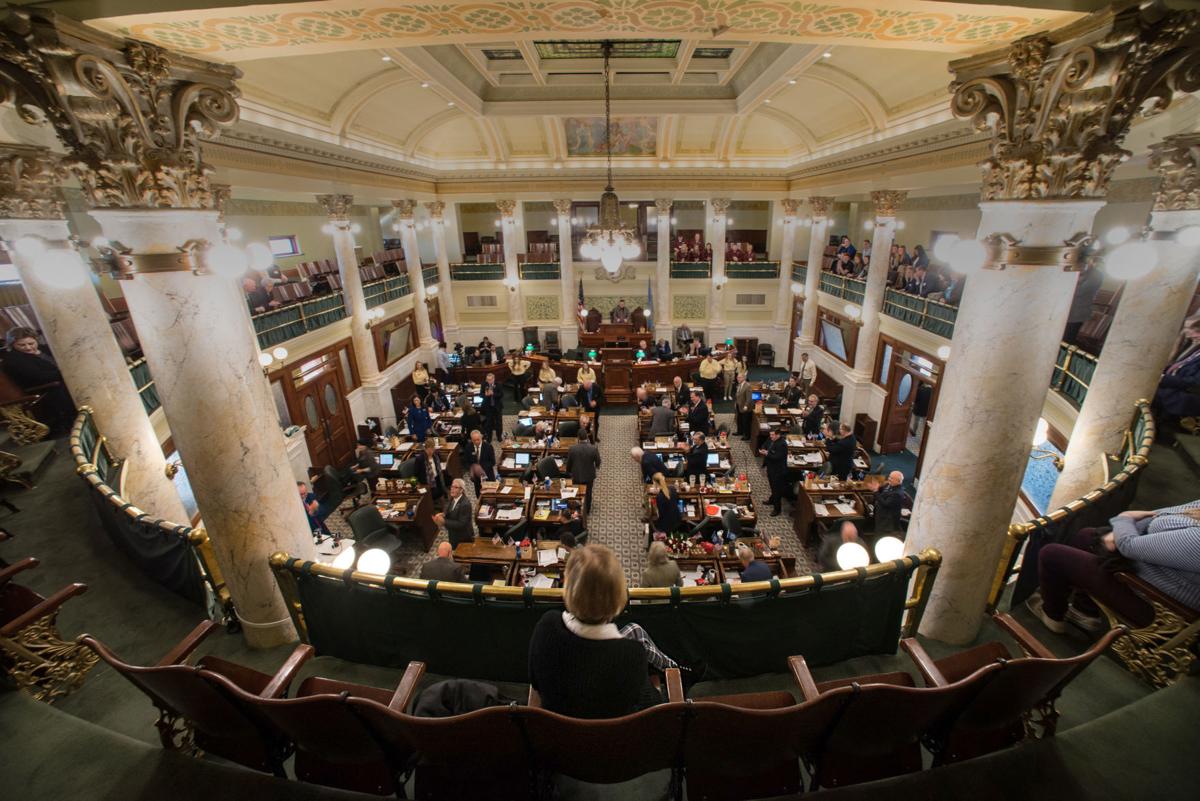 The South Dakota Newspaper Association discussed Thursday the bill it sponsored, House Bill 1050, which would have created a statewide website for posting public notices but died on the House floor, and strategized for the next year leading up to the 2022 legislative session.
The bill, carried by Rep. Tim Reed, R-Brookings, would still have required local governments to post legal and other official notices in newspapers but added a website component to aggregate all notices statewide. Reed, a former mayor of Brookings, said he hoped his background in local government would help the bill's case. It did help, he said, in committee and in one-on-one discussions, but ultimately, opponents slowed it down and it was stalled for a week before appearing on the House floor.
David Bordewyk, executive director of SDNA, said legislators' main concern was a purported fee increase attached to the website. The "fee increase" is just a cost of services, but Reed said this legislative session was very "anti-fee." Legislators had questions about billing and costs and ultimately the fee increase issue brought the bill down. It was defeated by a vote of 29 for, 41 against, in the House.
Justin Smith, a lobbyist for SDNA, said that the organization was confident their bill would pass until the Republican caucus met right before the floor vote. Reps. Will Mortenson, R-Pierre, and Jon Hansen, R-Dell Rapids, convinced enough legislators in their caucus to vote against the bill. Smith called the pair the bill's "two biggest foes."
"It was a nail in the coffin argument. They convinced enough people it was a fee increase and had it been longer between caucus and the floor vote, we could have dispensed that argument, but unfortunately we couldn't get to that many people," Smith said. "Our strategy won the day until they went into caucus."
Reed said Mortenson wanted a full-blown financial analysis of the bill, which stalled it before it got to the floor. The time in between committee and the floor hearing allowed city governments to lobby against it. Reed said he was surprised by the amount of opposition, as the increase was marginal and several years have passed since the last increase.
"Local governments sounded the alarm, and every time we finished a conversation with a legislator, we would turn around and there would be a lobbyist from a local government on the legislator talking about the bill," Bordewyk said.
Reed suggested working with individual cities over the summer and talking with them about the website and potential fee increases. Bordewyk agreed, and said SDNA would take what it learned, work on those issues going forward, and potentially come back with another bill in 2022.
Reed said one thing that came out of the discussions around HB 1050 is that people still want notices printed in the newspaper, and that legislators had a big belief in the important role newspapers play in keeping communities informed.
During the Zoom briefing on Thursday, SDNA also discussed other relevant bills of the session and noted that a bill they were not sponsoring but still supported, Senate Bill 128 relating to media coverage of high school athletic events, "sailed through" the legislature and was signed by the governor on Thursday.