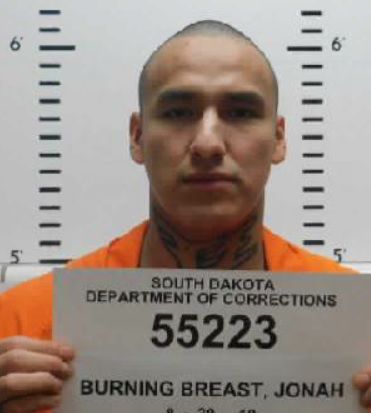 The South Dakota Department of Corrections has announced that minimum-security state prison inmate Jonah Burning Breast has been placed on escape status.
Burning Breast left his community service job site in Rapid City Nov. 10 without authorization.
You have free articles remaining.
Burning Breast is a 25-year old Native American. He is 6-feet tall and weighs approximately 170 pounds. He has brown hair and brown eyes.
Burning Breast is serving a 5-year sentence with 3-years suspended for unauthorized ingestion of a controlled substance, a concurrent 5-year sentence with 3-years suspended for possession of a controlled substance and a concurrent 2-year sentence for eluding a law enforcement officer. Each of the convictions are from Pennington County.
Contact law enforcement if you see Burning Breast or know of his whereabouts.
Failure to return from a temporary assignment constitutes second-degree escape, a Class 5 felony punishable by up to five years in prison.