One death and 801 new COVID-19 infections were reported by the South Dakota Department of Health Sunday. 
Read through the obituaries published today in Rapid City Journal.
People celebrated the holidays with ice skating, hot chocolate and live music on Saturday at Main Street Square in Rapid City. 
South Dakota broke another record Saturday. One day after reporting 39 deaths, the Department of Health reported 54 COVID-19 deaths in the sta…
Gov. Kristi Noem and the Department of Corrections have not changed their minds since asked in March about special prisoner releases as a way …
Dan Bartscher needed a favor from his brother. It was no small favor. He didn't need a loan or help moving to a new home.
"I thought about how scary it would be to have COVID-19, especially as a single parent and sole provider. My worst-case scenario was ending up…
Read through the obituaries published today in Rapid City Journal.
The taxpayers of South Dakota pay for the state to get amendments put on the ballot, pay for the voting process, pay for their vote to be over…
Get Friday's biggest stories from Rapid City Journal.
SIOUX FALLS — Alex Ducas had a career-high 25 points as Saint Mary's got past South Dakota State 72-59 on Friday at the Bad Boy Mowers Crossov…
Heading up to Wyoming's game against UNLV, Craig Bohl said he had some concern about his team's fundamentals, particularly the tackling.
IOWA CITY, Iowa — Scott Frost is 45 years old, but he felt older than that on Friday afternoon.
Soo San Drive will be renamed Sioux San Drive if approved by the Rapid City Council.
After several weeks of distance learning, all students in the Rapid City Area School district will return to class Monday.
After not releasing a daily report Thursday, the Department of Health reported more than 2,000 new cases and 39 deaths on Friday. The deaths b…
The Rapid City Council will consider two ordinances and a resolution regarding a mask mandate at a special session meeting that begins at 5:30…
The man who was fatally shot near Rapid City on Tuesday has been identified as 19-year-old Ocean Sun Eberlein of Rapid City. 
As part of its 40th annual celebration, Kid Rock will perform Aug. 8, 2021, at the Buffalo Chip during the Sturgis Motorcycle Rally, the campg…
The family of South Dakota Hall of Fame photographer Bill Groethe is seeking the community's help after recent falls left him bedridden.

Bradeen Real Estate & Auctions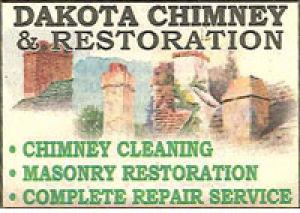 Dakota Chimney & Restoration, Inc.
Read through the obituaries published today in Rapid City Journal.
My eternal gratitude to the health care profession for your dedication, long hours and professionalism during these incredibly difficult times…
SIOUX FALLS — Baylor Scheierman had a career-high 23 points as South Dakota State defeated Utah State 83-59 on Thursday night in the Bad Boy M…
ENGLEWOOD, Colo. — Garett Bolles went back to the basics to transform himself from a grabby, penalty-prone lineman into one of the top left ta…
South Dakotans should expect legal consequences if they're caught smoking or selling marijuana before new laws go into effect July 1 and will …
Joanne Felix Kunz was worried she and her husband Bill wouldn't be able to fill the 2,700-square-foot space for Robo Briks & Grafix.
Read through the obituaries published today in Rapid City Journal.