The Rapid City Police Department made fewer drug and overall arrests in 2020 but saw increased reports for seven of eight major crimes, includ…
The South Dakota Mines volleyball team is ready to take the court after having its fall season delayed due to Covid-19 issues.
The Pennington County Commission voted unanimously Tuesday morning to indefinitely postpone the discussion on the dust abatement policy that w…
Thirteen vehicles either crashed or escaped into the median after a semi-truck hit a government snowplow and caused another semi to jackknife …
Those 80 and older, high-risk patients on dialysis, post-transplant patients, those with active cancer, and high-risk residents of congregate …
This week's local crime and court updates from Rapid City Journal.
Emergency personnel received a call about a small kitchen fire at Southwest Middle School at about 10 a.m. Tuesday. No one was injured in the fire.
South Dakota reported 127 new infections out of 461 people tested Tuesday. 
Went to the Fort Meade COVID-19 blitz on Saturday. No waiting, friendly faces, plenty of smiles, in and out in 20 minutes. It would be nice if…
Read through the obituaries published today in Rapid City Journal.
Get a quick digest of today's top local news stories from Rapid City Journal.
As Martin Luther King Jr.'s "I Have a Dream" speech played in the background, William "Rich" Richardson recalled the man whom the day honors.
Gov. Kristi Noem has criticized a grocery-style food bank that provides families with essentials, teaches skills, encourages good behavior for…
A Rapid City woman has been charged with aggravated child abuse against a 3-year-old boy nearly a year after a man was charged with abusing th…
The East Anamosa Street corridor project plan is back on the agenda for the Rapid City Council's meeting on Tuesday.
A Rapid Valley home ignited twice in two days, first creating strong flames visible from the airport and Air Force Base, and then sending smok…
The South Dakota Department of Health included 11 COVID-19 deaths in the daily report for Monday. It is uncommon for any deaths to be certifie…
Read through the obituaries published today in Rapid City Journal.
Looking for a new job? Browse through the newest job postings on https://rapidcityjournal.com/jobs and find your next career.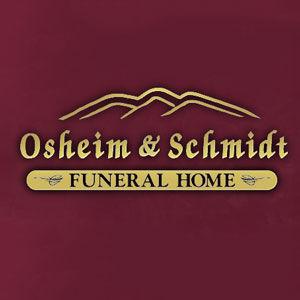 Osheim & Schmidt Funeral Home

Bradeen Real Estate & Auctions
President-elect Joe Biden is planning to cancel the permit for the $9 billion Keystone XL pipeline project as one of his first acts in office,…
The Rapid City Rush held on for a 3-2 win over Tulsa thanks to 36 saves by goalie Gordon Defiel. 
The Rapid City Rush didn't put many shots on target. But when they did, they made them count.
The South Dakota Department of Health reported 23 deaths Sunday including six people from Pennington County. That brings January's death toll …
The sports cliché that the Rapid City Christian basketball team saved the best for last was accurate and then some Saturday night in the title…
Read through the obituaries published today in Rapid City Journal.