The Rapid City Rush closed out ECHL interdivisional play last weekend and began the meat and potatoes portion of schedule — the remaining 31 g…
 The Spearfish girls' basketball team made 11 of its 12 free throws in the fourth as it earned a hard-fought 50-45 victory over Sturgis Friday…
 The South Dakota School of Mines women's basketball team opened the weekend road trip with a win as it cruised to a 71-47 victory over Colora…
A Rapid City man described as "inseparable" from his younger brother was sentenced to prison Friday for fatally stabbing his loved one during …
STURGIS | A transfer hearing originally set for Friday has been pushed back to late May in the case of a Sturgis teenager charged in the Octob…
PIERRE | On Friday, legislative leaders from both parties wouldn't predict the fate of HB1057, a bill that would criminalized some medical tre…
PIERRE — In just the second week of the legislative session, at least one political party leaders is hopeful that money will be available for …
BISMARCK, N.D. | A judge in North Dakota has dismissed the remaining charge against a South Dakota man who prosecutors alleged was part of the…
The man shot by a federal agent during a pursuit last month is accused of assaulting five officers with his car that day. 
STURGIS | A Lemmon man escaped serious injury in a car-train collision Thursday evening in south Sturgis.
Read through the obituaries published today in Rapid City Journal.
Rapid City Mayor Steve Allender cast the deciding vote Tuesday to deny a sidewalk variance for a business on Deadwood Avenue, after the city c…
North American elk are returning to the prairies of western South Dakota after more than 100 years of absence, a migration seen as a win for w…
Custer State Park visitor rates held steady in 2019, despite wet weather that put a damper on park usage, camping and revenue statewide.
After viewing the movie "Just Mercy" I had the feeling that it should be required viewing for all high school youth. It is a very powerful movie.
The new Dave Ploof Field at Fitzgerald Stadium — at least the preliminary design — was on display Thursday night to a large crowd at the Rapid…
Led by a balanced scoring attack, the Douglas boys' basketball team scored a 62-55 road win over Pierre Thursday night in Pierre.
Scoreboards don't always tell the story. Case in point: a 63-10 dual wrestling win by Rapid City Stevens over visiting Custer on Tuesday night…

Bradeen Real Estate & Auctions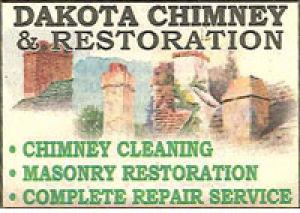 Dakota Chimney & Restoration, Inc.
Three Rapid city Racers competed in the Midwest All-Stars Championships swim meet Jan. 18-19 in Omaha, Neb.
Both the South Dakota School of Mines and Black Hills State men's basketball teams will look to remain hot, but this time on the road as both …
PIERRE | A memorial service in the Capitol on Thursday honored 15 legislators who died in the past year. The service took place in the House c…
MINNEAPOLIS — The Minnesota Vikings have chosen Gary Kubiak as their offensive coordinator, filling the vacancy created by Kevin Stefanski's d…
The Rapid City Police Department is asking the public to help identify a suspect in casino theft last weekend.