Never mind that the South Dakota Mines men's basketball team is young, they are 2-0 this season in overtime games.
It was a bit of a roller-coaster ride for the South Dakota Mines women's basketball team against Chadron State, but a smoother finish.
South Dakota Mines hosted Chadron State Thursday night in Rapid City.
 The Rapid City Christian boys' basketball team jumped on Bennett County early and ran past the Warriors 71-39 Thursday night in Martin.
Thursday's news: What you missed while you were at work.
After touting how South Dakota never shut down businesses and fared better in tourism than other states during the pandemic, Gov. Kristi Noem …
Gov. Noem on Thursday revealed she hasn't heard from prosecutors investigating the Ravnsborg-Boever crash, addressed her communism comments fo…
Both the South Dakota Mines and Black Hills State women's teams had their season openers postponed due to COVID-19 testing and protocols.
The Senate Education committee could vote on SB 68, the Oceti Sakowin community-based schools bill, on Jan. 26 after proponents and opponents …
The state Department of Health reported six COVID-19 deaths Thursday. Two of those were from Pennington County and one was from Meade County.
Thank you President Trump for four phenomenal years.
Read through the obituaries published today in Rapid City Journal.
Here's what people are uncovering in Rapid City Journal newspaper archives. Search our historical issues for obituaries, marriage and birth an…
Letters to the editor, January 21, 2021
Browse through the latest employment postings on https://rapidcityjournal.com/jobs and find your next career.
We're excited to celebrate your achievements.
The South Dakota Mines men's and women's basketball teams finally played at home last weekend and will remain in Goodell Gymnasium this week a…
Don't miss Wednesday's most popular stories from Rapid City Journal.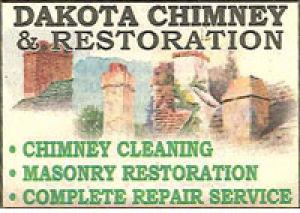 Dakota Chimney & Restoration, Inc.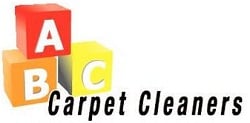 MINNEAPOLIS — The Minnesota Twins and veteran starting pitcher J.A. Happ agreed Wednesday to an $8 million, one-year contract, according to a …
 Rodeo Rapid City, a Sutton Rodeo production, has announced the full lineup of contestants competing at their Xtreme Bull Riding event, sancti…
DENVER — Nikola Jokic faced a situation he couldn't pass, shoot or dribble his way through.
Unpredictable weather, high winds and warm temperatures continues to play havoc with ice fishing opportunities in the area resulting in the ca…
At Monument Health's former heart and vascular unit building, patients are filtering in and out by the dozens each hour of the day to get thei…
Sen. John Thune said Wednesday that the inauguration of President Biden is a sign that "democracy marches forward," and that the peaceful tran…