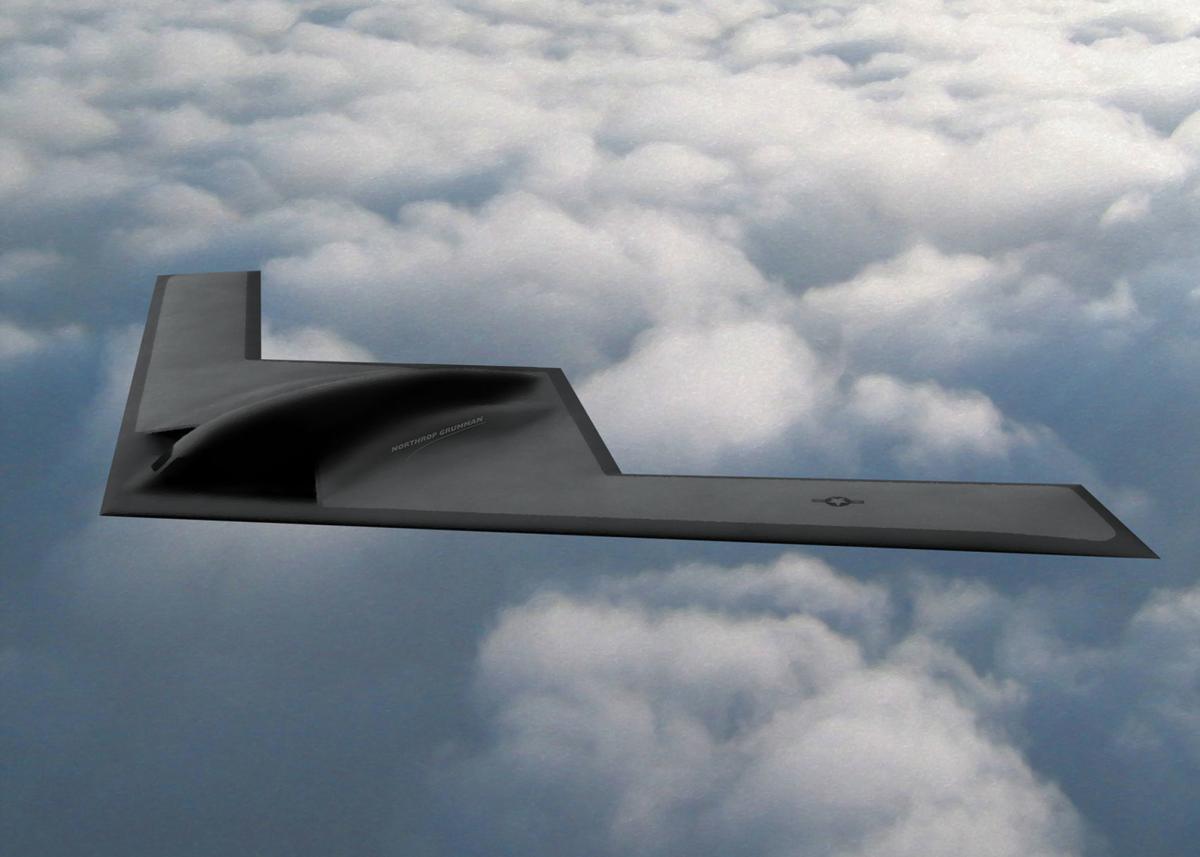 The Air Force has reactivated a squadron in California to test the B-21 Raider — a bomber plane that will eventually call Ellsworth Air Force Base one of its homes — and has announced where the new plane will go on its first flight.
The 420th Flight Test Squadron was reactivated during a ceremony Oct. 4 at Edwards Air Force Base, according to an Air Force news release. The release said the squadron will plan, test, analyze and report on all B-21 flight and ground testing.
The news release also quoted Acting Secretary of the Air Force Matthew Donovan, who revealed where the first flight of a B-21 will start and end.
You have free articles remaining.
"The first flight of the Raider will take it from Palmdale to Edwards AFB, where the legacy of excellence will continue with the reactivation of the 420th Flight Test Squadron," Donovan said.
According to Air Force Magazine and its reporting about a speech by Vice Chief of Staff Gen. Stephen "Seve" Wilson in July, the first B-1 flight could happen as soon as December 2021.
Palmdale, Calif., is where the B-21 is being developed under a federal government contract with Northrop Grumman. The B-2 Spirit, the world's first stealth bomber, took off in July 1989 from Northrop Grumman's facility in Palmdale and landed 112 minutes later at Edwards for testing by the 420th.
Ellsworth Air Force Base, in Rapid City, is currently home to B-1 bombers. Those will eventually be phased out after B-21s begin arriving, possibly in the mid-2020s.
Media reports have indicated that each B-21 could cost American taxpayers $600 million. The Air Force has said the first operational B-21s will be sent to Ellsworth, and Ellsworth will also be the training unit for the bombers when they're operational.