By 6 a.m. Thursday, a little more than eight inches of snow had fallen over Rapid City since Wednesday morning.
With most of it cleared from downtown streets, traffic resumed as usual although many storefronts remained dark. And while another two to three inches were expected to fall by night's end, according to the National Weather Service, local snowfall totals for this snowstorm don't come close to past April blizzards.
All told, between nine and 12 inches had reportedly fallen over different parts of the city by the end of the business day, which means the storm was not one for the record books.
"We're nowhere near the record for this storm," said forecaster Katie Pojorlie.
The blizzard that struck Rapid City on April 10, 2013, dumped 22 inches of snow, far more than what forecasters expected during this weather event, which started Wednesday.
Half-mile visibility, however, had been reported Thursday near the Rapid City Regional Airport, where the terminal and runways were closed for much of the day, and in Box Elder due to blowing snow conditions. The Weather Service recorded wind gusts of 40 miles per hour at the airport and a maximum gust of 45 at its Rapid City office.
Services at the airport, which had resumed at the terminal by late afternoon, were far from the only ones to be affected by the storm.
The Rapid City Area Schools closed Wednesday and Thursday, and also will be closed Friday. 
Poor visibility resulted in the the suspension of RapidRide and Dial-a-Ride services, both of which ceased operations at 4:15 p.m. Thursday.
Also impacted was the Pennington County Sheriff's Office, which delayed the opening of its 24-7 Sobriety Program, cancelling morning testing services. Officials later announced the cancellation of Thursday evening testing.
Meanwhile, state government offices in 54 counties affected by the snowstorm were ordered shut Thursday by Gov. Kristi Noem, including Pennington, Meade, Lawrence and Oglala Lakota.
Interstate 90 remained closed from Rapid City Exit 67 to Sioux Falls as of press time. No-travel advisories remain in effect on multiple state highways.
The South Dakota Highway Patrol reported that a tractor trailer traveling eastbound on Interstate 90 lost control and jackknifed shortly before 1 p.m. by mile marker 61, within Box Elder city limits, closing that portion of the road to through-traffic. The vehicle obstructed the passing lane, its trailer stuck in the median.
No injuries were reported to the truck's 47-year-old driver nor to any other motorists.
You have free articles remaining.
By late afternoon Thursday, Highway Patrol had received 10 weather-related calls for service along I-90 and other highways in the Rapid City area. Only one injury was reported.
Weather proved severe enough for country band BlackHawk to cancel their Saturday show at the Deadwood Mountain Grand. A news release from the resort said that tickets would be honored for the rescheduled show slated for Nov. 23.
All those closures and shutdowns made for what Rapid City Police spokesman Brendyn Medina called a "pretty calm" morning for early shift patrol officers. The department responded to only one accident between 5 a.m. and 9 a.m.
Officers had, however, been making contact with local homeless individuals that Medina said are known to go without shelter.
"We've always tried to, especially on cold days, look out for the well-being of our homeless and vulnerable population," he said.
All 98 beds at the Cornerstone Rescue Mission were full Wednesday evening, with another 30 men and 22 women and children sleeping on the floor. Mission Executive Director Lysa Allison said staff was working long hours to accommodate those seeking shelter, all of whom she expected to stay again Thursday night.
"We're always over bed capacity, but it's always worse in a storm," Allison said.
Most of the snow the Weather Service called for in Rapid City on Thursday had fallen by 4 p.m.
"It looks like tonight we could possibly get another half inch to inch here in town," said forecaster Anzina Foscato.
Harder hit were Lead and St. Onge, both of which had recorded snowfall totals of 18 inches by the end of the day.
Forecasters expected the wind to die down overnight but cautioned that conditions Friday will remain breezy, possibly resulting in further blowing snow. The Weather Service said the most snow Rapid City will see Friday will come in the form of morning flurries.
Temperatures Friday will reach a high of the mid-to-low 30s, according to the Weather Service. Saturday looks to be dry, with temperatures reaching up to the low 40s.
---
Second straight day of snow in Rapid City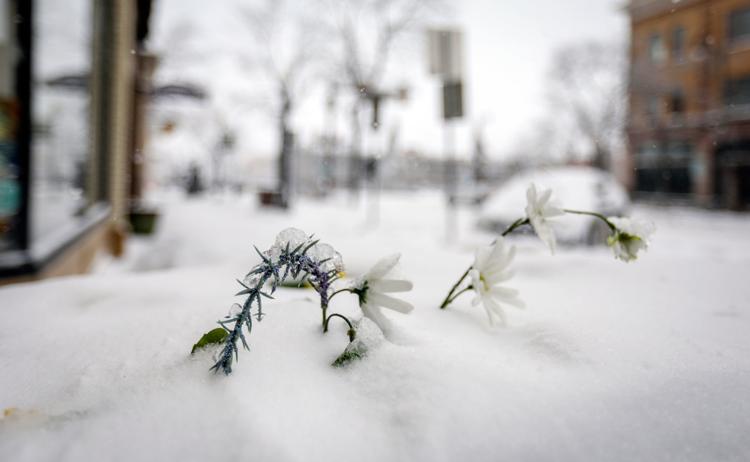 Second straight day of snow in Rapid City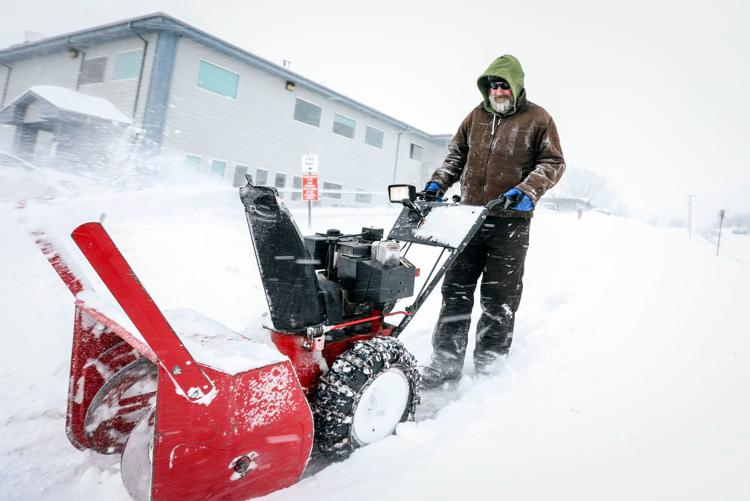 Second straight day of snow in Rapid City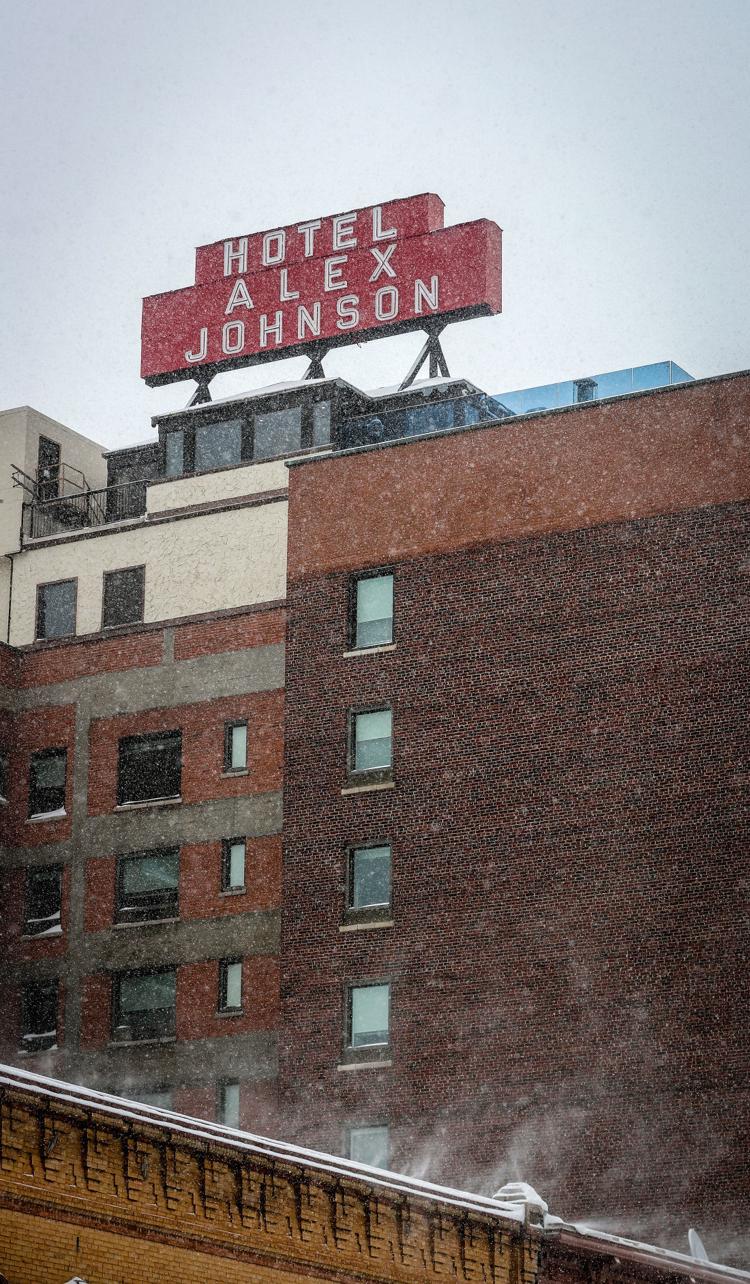 Second straight day of snow in Rapid City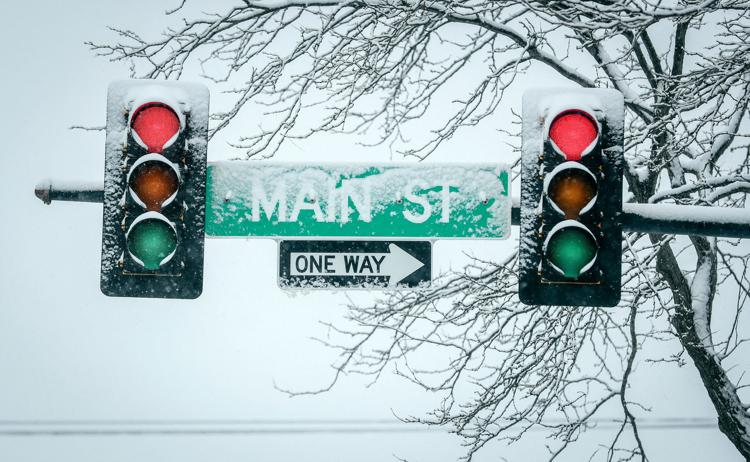 Second straight day of snow in Rapid City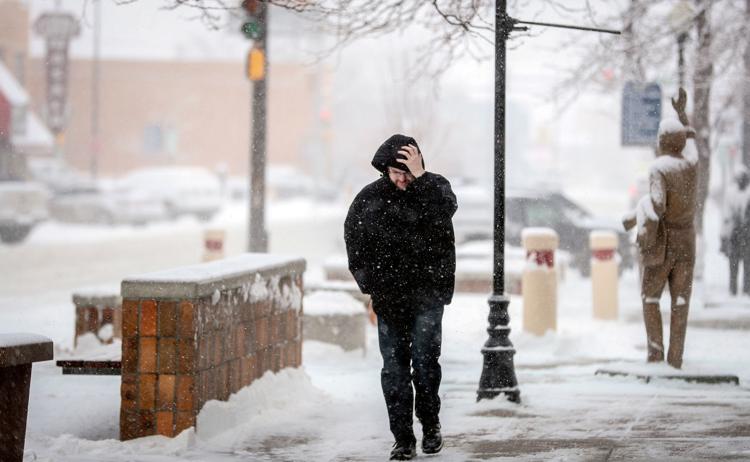 Second straight day of snow in Rapid City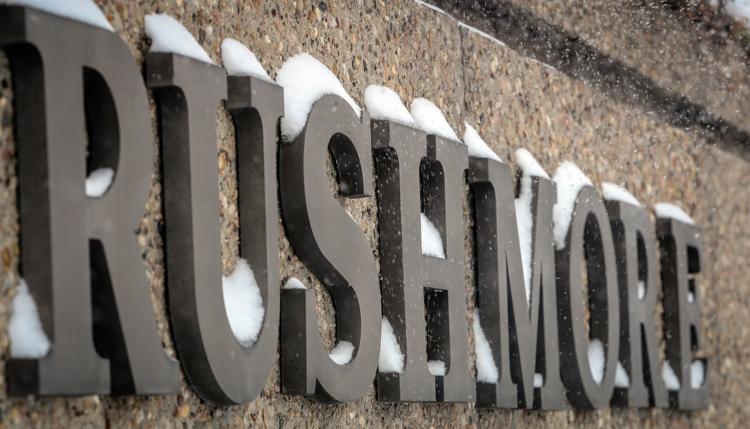 041219-nws-robin003.jpg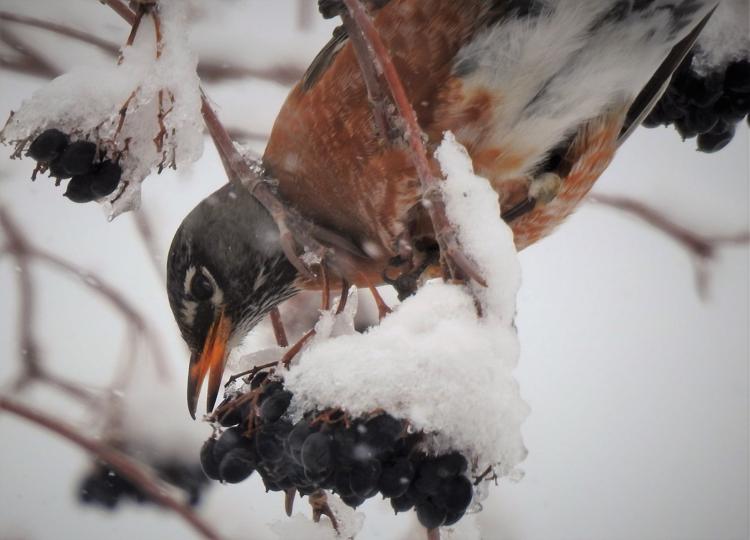 041219-nws-robin004.jpg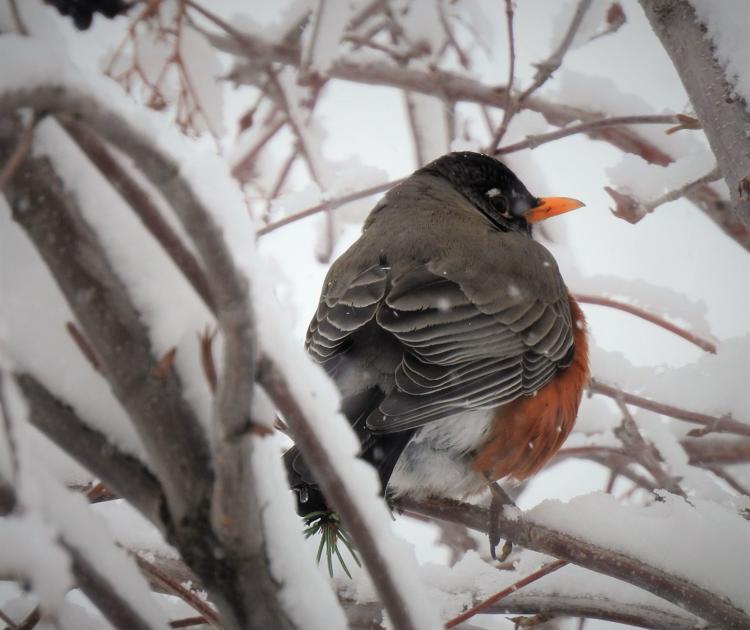 041219-nws-robin005.jpg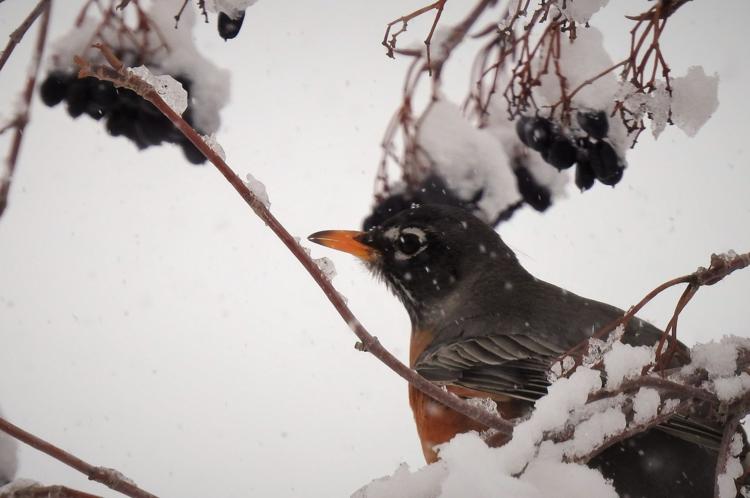 041219-nws-robin006.JPG