One by one, more than a dozen bearded and mustachioed men — and two women — lined up Wednesday evening before parading across the Sturgis Rally Point stage, getting their facial hair closely inspected by scantily clad judges and hamming it up for the audience.
The Beard and Mustache Contest at the Sturgis motorcycle rally has six categories: Papa Beard for natural beards longer than six inches, Baby Beard for natural beards six inches or less, Double Dapper for natural beards with a styled mustache, Beer Soakin' Mustache for natural mustaches, Dapper Stache for styled mustaches and Whiskerina for women with natural or creative facial hair.
After strutting on stage, the contestants answered a few questions from the host before being judged by four models with Rockstar Energy Drink. The women — wearing black, knee-high boots and black-and-yellow mini skirts with bikini tops — used a ruler to measure the length of the contestants' facial hair and ran their manicured fingers through the whiskers before taking notes on their clipboards.
Highlights included a pair of men who modeled their long beards with patriotic sunglasses and cowboy hats, a man who twisted his brown-and-gray beard into two multi-colored swirled spires, and the two female contestants: one who used her long, blond hair to transform into the Sturgis Sasquatch and another who cut leather into a thick mustache and triangle-shaped goatee.
The winner of each category received prizes and went on to compete for the extra goodies that come with winning Best in Show. While the judges narrowed down the three finalists, the audience clapped to signal their favorite contestant: Dave Zien, a former Wisconsin state senator and inductee to the Motorcycle Hall of Fame with a long, gray and wavy beard.
It was David Rich's fourth time at the rally but his first time entering the Beard and Mustache Contest. The 71-year-old, who entered the Bear Soakin' Mustache category, has a 17-inch-long gray, braided mustache that goes down past his chest.
Rich said his mustache has been as long as 20 inches, but "it's been broke off, cut off, burned off" during the 12 or 13 years he's had it. Once he was working underneath a car and a hot piece of equipment landed on his mustache.
"I smelled something burning and I thought, 'what the heck was that' and it burned several inches off," he recalled.
"I rob Pantene from my wife," he said when asked how he maintains his whiskers. Rich said he uses the shampoo and conditioner on his mustache, which he always keeps braided.
"I can't stand it if it's not braided," he said. "It gets in everything. You can't take a bite of food, it's just everywhere. It gets in your mouth, it gets in your eyes, and you cannot ride a Harley with it and survive it because the hair is just going everywhere and beats you in the eye."
Mike Giacalone, who won the Beer Soakin' Mustache category last year, doesn't use any hair products but said drinking beer helps grow his "all natural" mustache, which falls bellow his chin in soft, loose white curls.
"I like to say my mustache grew a mustache," the 64-year-old Boise, Idaho, resident said.
Brian Olson hadn't planned to enter the contest but people kept complimenting his short, tightly curled pitch black mustache and encouraged him to compete.
"I thought if I'm going to do a mustache I might as well make it look cool like nobody else has," the 47-year-old Des Moines resident and former Ellsworth airman said when asked how he chose his signature look.
Olson, who ended up winning the Dapper Stache category, said he regularly trims his mustache, has a "tiny mustache comb" to keep it neat and uses a beeswax-based mustache wax to curl up the ends.
Joe Godina, who entered the Baby Beard contest, said he use to have a typical beard until a character from a 1990s-era TV series inspired his current style, which consists of a goatee, soul patch and a short beard that's separated from his long sideburns.
"I saw it on Xena the Warrior Princess. The war god, he has something like this. You got to watch it," Godina said of his inspiration.
Godina, a 64-year-old from Fond du Lac, Wisconsin, who has attended the Sturgis rally nearly every year since 1987, said he uses a straight razor to make the sharp edges and gaps of his facial hair, which fades from black to gray to white.
Beard and Mustache Contest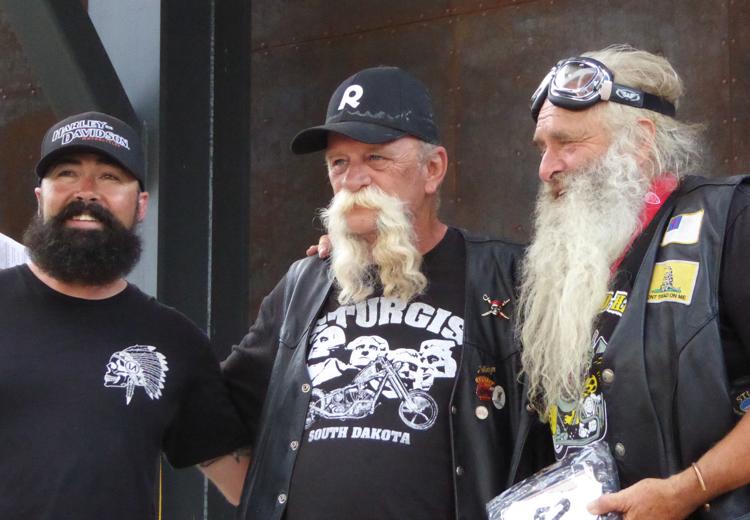 Beard and Mustache Contest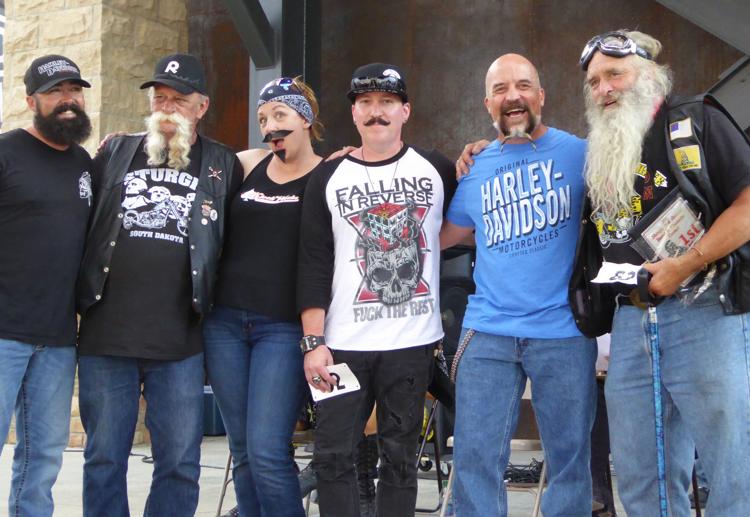 Beard and Mustache Contest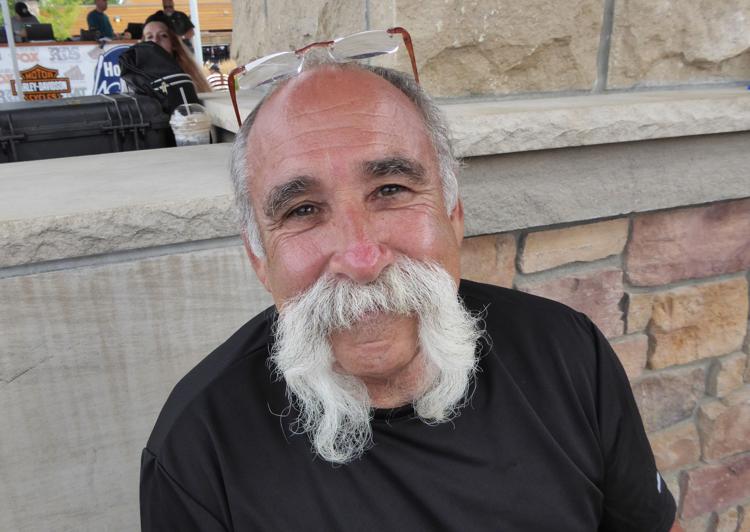 Beard and Mustache Contest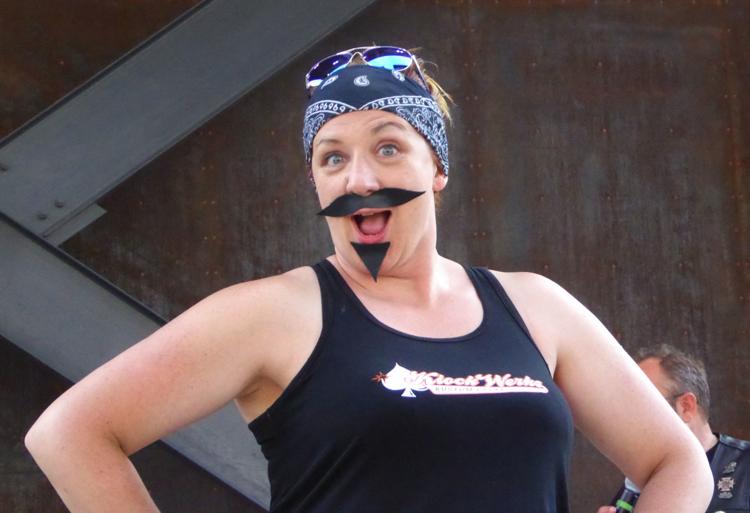 Beard and Mustache Contest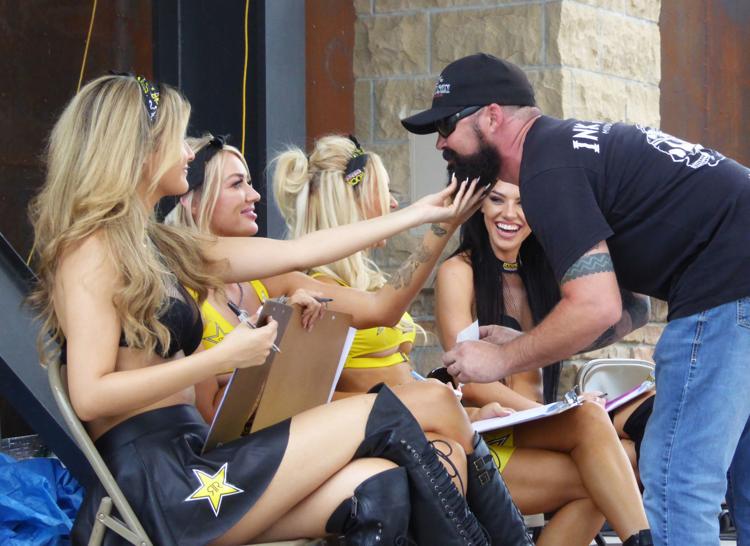 Beard and Mustache Contest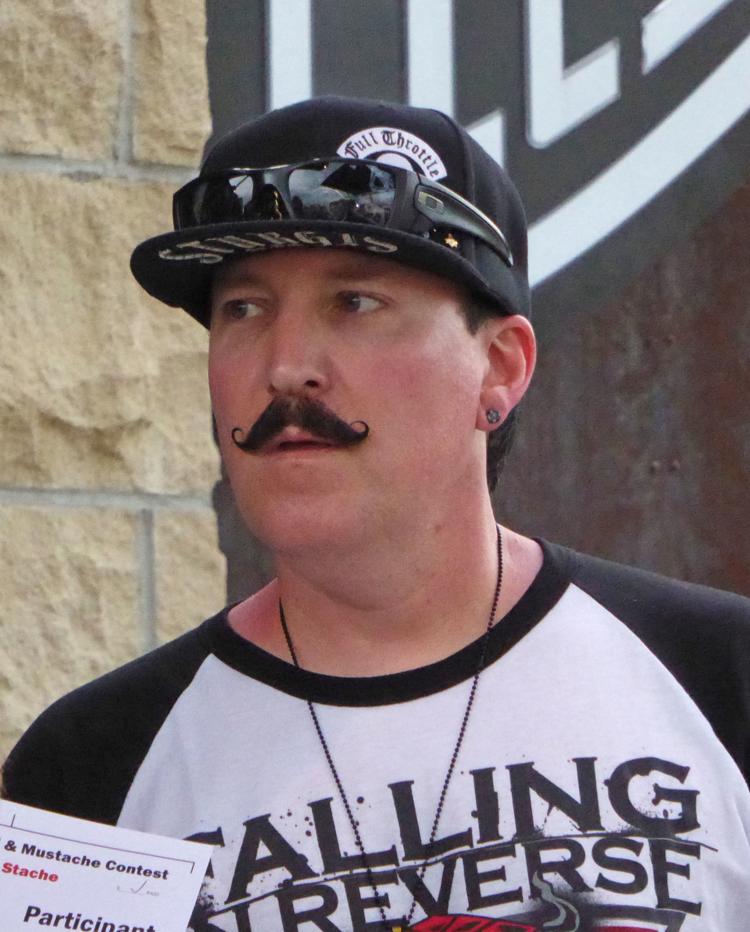 Beard and Mustache Contest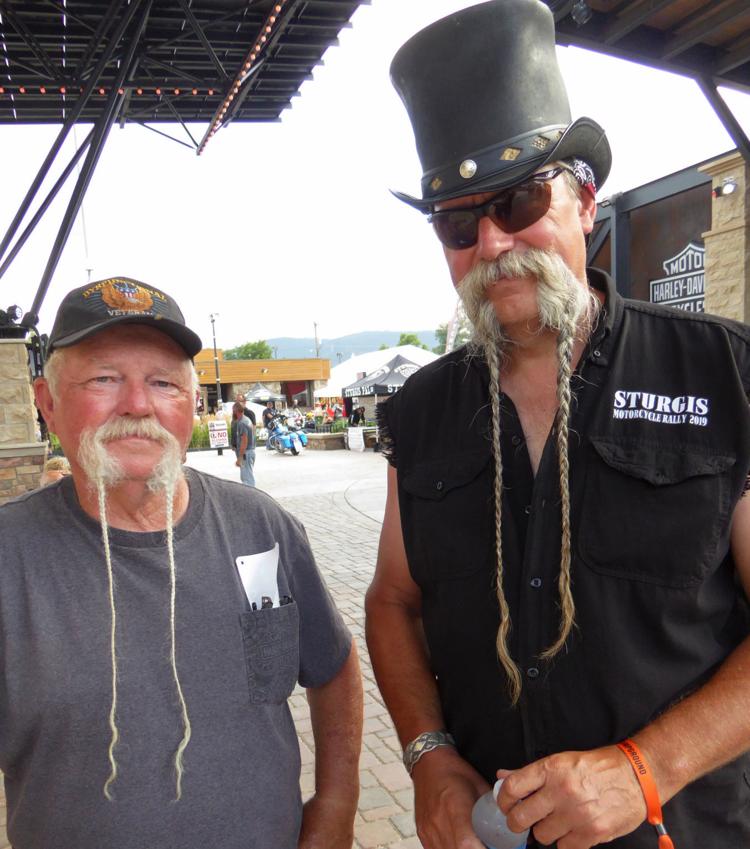 Beard and Mustache Contest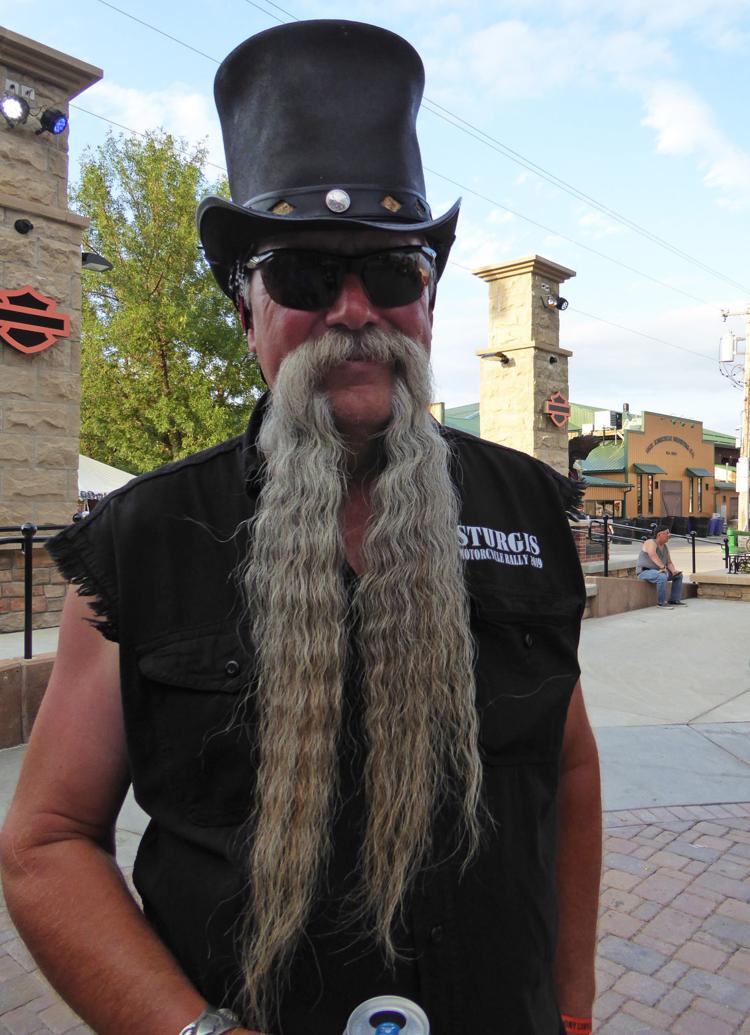 Beard and Mustache Contest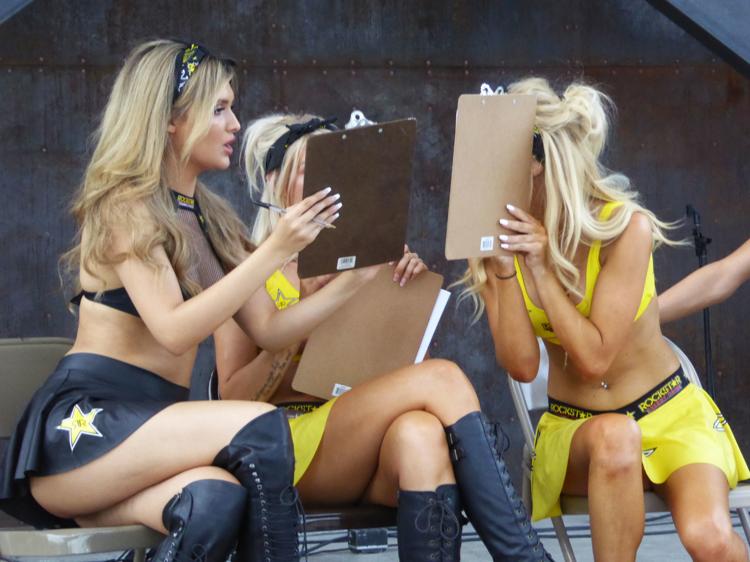 Beard and Mustache Contest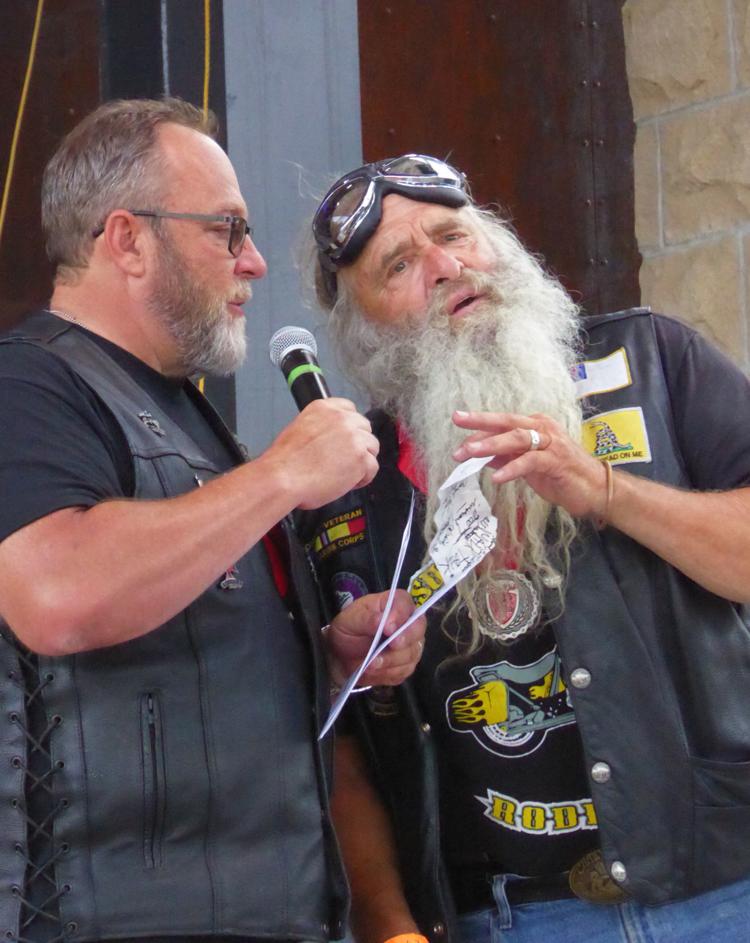 Beard and Mustache Contest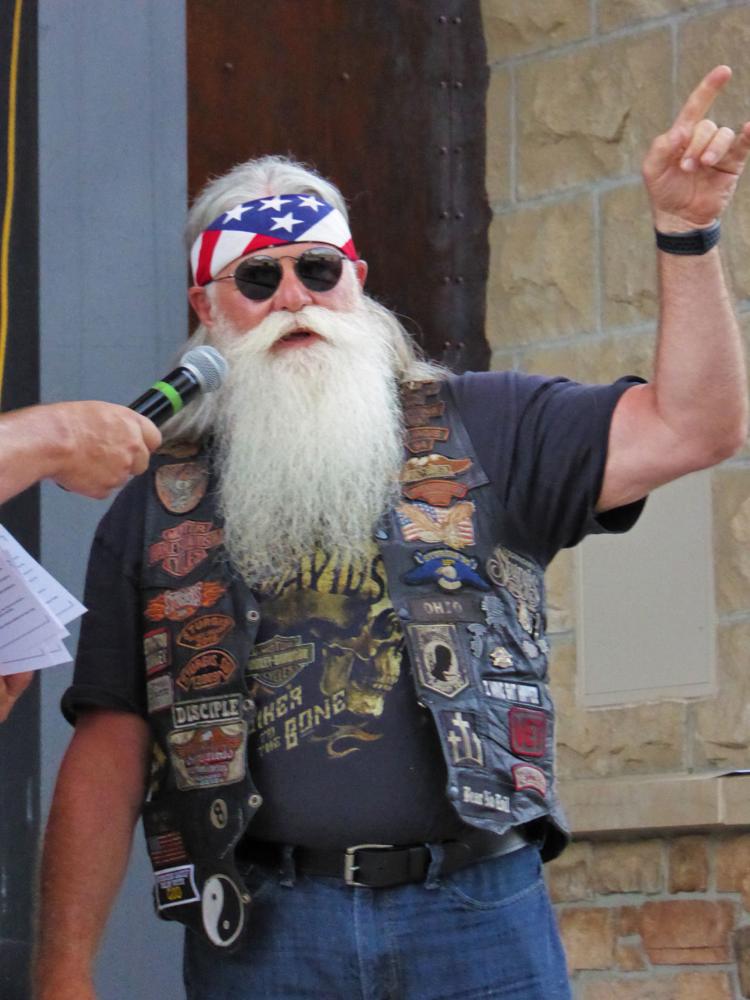 Beard and Mustache Contest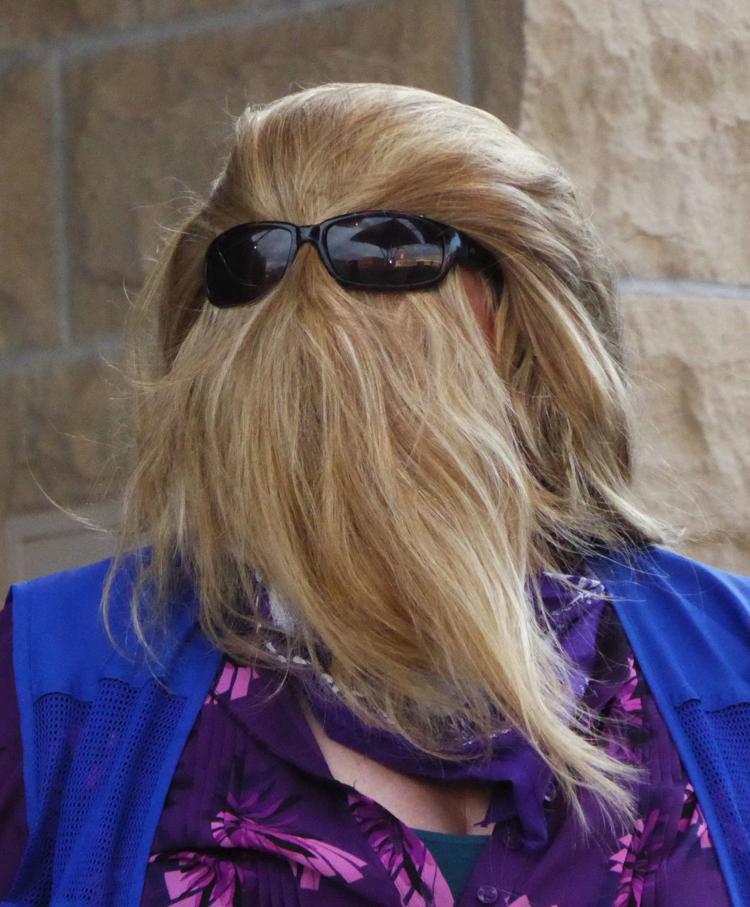 Beard and Mustache Contest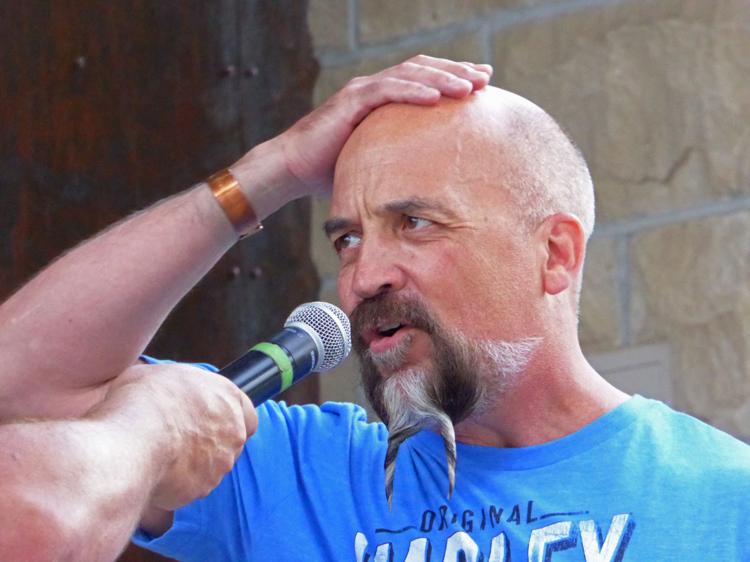 Beard and Mustache Contest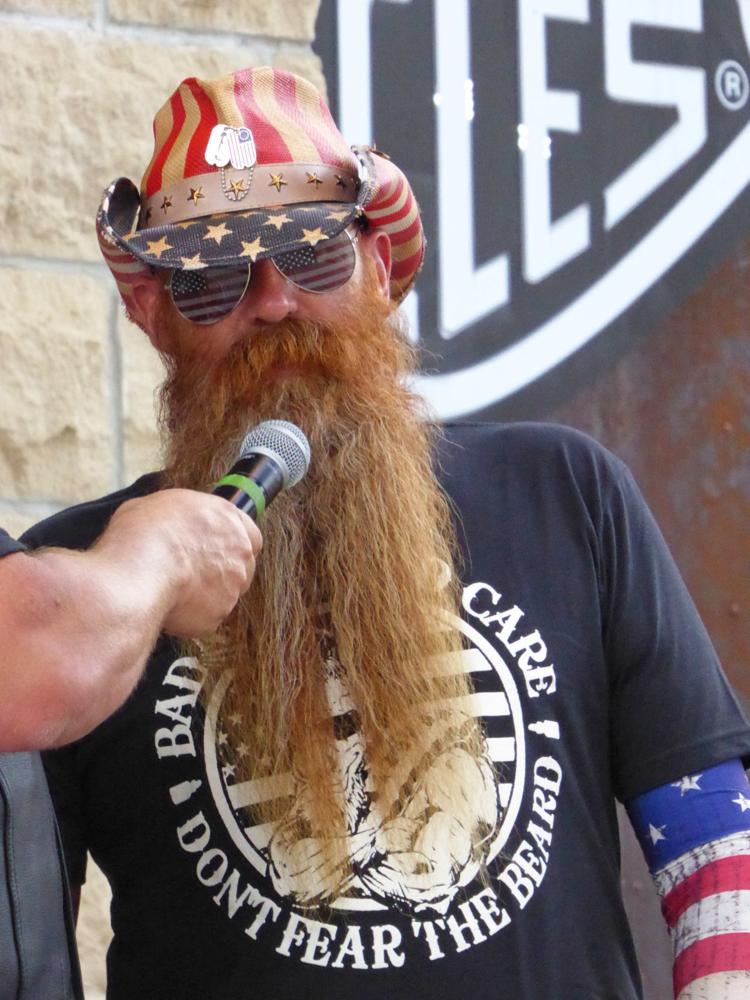 Beard and Mustache Contest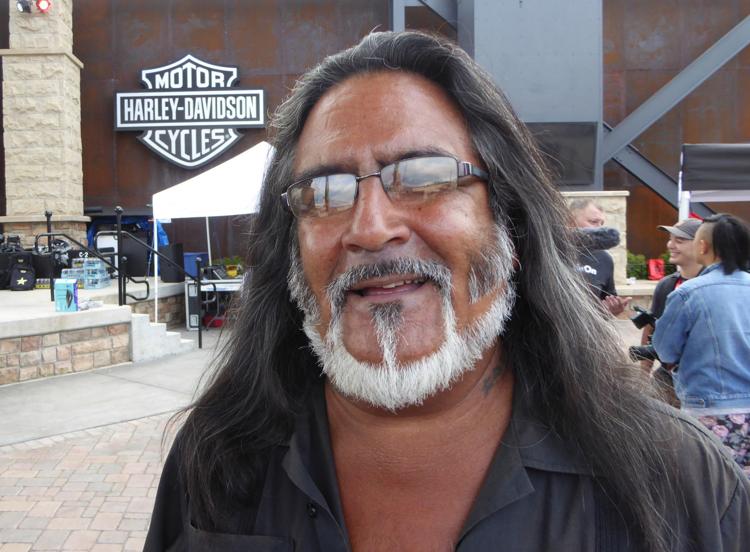 Get local news delivered to your inbox!
Subscribe to our Daily Headlines newsletter.