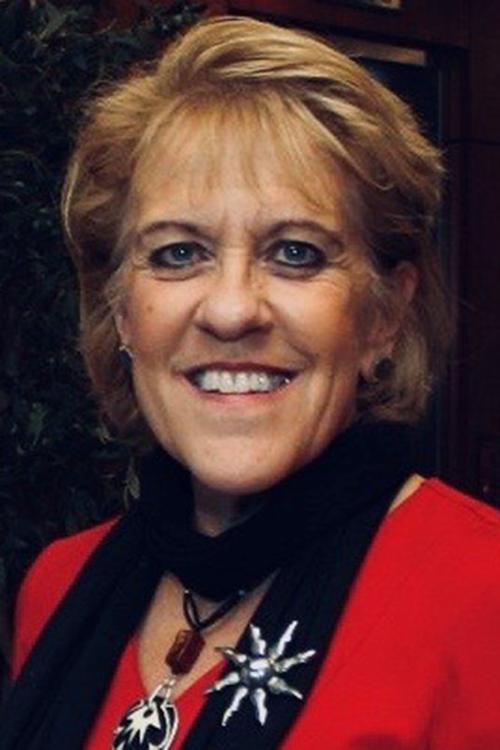 Priscilla Romkema didn't think she would be named the provost and vice president of academic affairs at Black Hills State University when she graduated from there in the '80s with a bachelor's degree in instrumental music — she thought she'd be an accompanist on the piano.
She also didn't know she would return to higher education for a degree in business education and later a master's and doctorate at the University of Wyoming. But she said she doesn't regret not pursuing those avenues first.
"I think because of a mixed background of sorts with music and teaching abroad and in the United States, all of that will open my eyes to opportunities across a university like Black Hills State," Romkema said. " My pathway was not one area only and because I love the arts and because I enjoy business and because I embrace athletics as well...I think because of all of that packaged together, I'm hopeful that it's not just for me, it's for the benefit of students and for the benefit of the deans and the chairs and for the president."
Romkema will begin as provost and vice president for BHSU Monday. Through the end of the month, she'll also finish her time as president of the Monument Health Foundation in Rapid City, where she's been working with a team to aid health care professionals for the past three years.
She said her time with the foundation widened her perspective of skills and believes it will aid in trying to connect students with scholarship opportunities, benefitting research ideas and more. 
Romkema also said she's excited to see what advancements can be made in the classroom.
"During my interview I commented to faculty, those listening, I said this has been a time of disruption for about everyone," she said. "I think what that taught us initially is we're going to have to be willing and ready and able to adapt as the semester rolls along. I appreciate there's a plan in place, though, this is what we're going to do."
BHSU announced in a press release June 3 that classes will return Aug. 19, a few days earlier than previously scheduled. The semester also changes in that students won't return to campus after Thanksgiving break Nov. 25-29 but will instead complete their finals remotely, ending the semester Dec. 8.
"We're going to help move things forward, their goals forward. At the same time, universities have a  tremendous responsibility, and an opportunity, to support students their whole life," Romkema said. "It isn't only about when we see them in the classroom. It's about their whole life, their financial challenges, scholarship opportunities to link to students more effectively… We may be thinking differently about how to help our students navigate during this unprecedented time."
She said she's excited about the opportunity to make these changes and have a seat at the table, and to work with the others who sit there — the deans, professors — because it's about a team working together.
Romkema said it's student-dedicated professors like that who embedded that natural curiosity in her, beginning with her parents.
She said her parents were professors at Black Hills State, previously named Black Hills State College. She said they also drew out the love of education in her and her siblings, which they all pursued and had a career in at one point or another.
"They both were champions of not only ourselves but of so many of their students, and that the power of education was profound and that it would exceed your expectations and take you many different places in your life because you had explored that," she said.
Romkema said her parents, growing up in Spearfish and the teachers she had throughout school encouraged reading and engaging with other people through travel, which may have contributed to her teaching and living abroad.
She was previously an instructor and training advisor in Russia, as well as an office manager in England.
Romkema said she also taught business at a high school in Arizona before pursuing her doctorate, after which she served as the dean of the College of Business and Natural Science at BHSU, helping it earn Association to Advance Collegiate Schools of Business accreditation. 
She and her husband Fred also established the Romkema Running Scholarship in 2017, which is awarded to students on the cross country team, following their love of running — particularly their participation in the Boston Marathon.
Romkema said she has run the marathon about seven times while her husband is on his 22nd or 23rd run.
"Fred was a very strong runner," she said. "He had a very accomplished professional life, but he discovered in I think his 30s that he had talent for running, and he pursued that and he excelled at it. Once we married, it's really interesting, he encouraged me to run, and to be honest, before that I was not a runner."
She said she liked to swim, bicycle and go to different types of exercise classes, but running wasn't her thing. Through his encouragement, though, she started to run, like it and stayed with it.
She liked it so much she began to pursue longer distances, eventually working her way up to the Boston Marathon, which requires its runners to meet specific times for their age group.
"I've told people sometimes I look back and think why does the distance part of it interest me so much," she said. "In music, you do a lot of practicing before you ever perform. There are a lot of miles on the piano, so to speak, before you ever have a recital, before you ever perform, so I think that distance mentality was kind of embedded in me."
Now, Romkema said she does some of her best thinking while running or walking, although she's scaled back to doing half marathons and 10Ks. 
However, she didn't say if she ran while thinking about the provost and vice president position at BHSU. She said she did a lot of thinking during the application process about her experience with Monument Health and how returning to the college would be different this time. 
She said her experiences, being able to work with people closely and her change of view on how philanthropy can impact higher education contributed to her decision, and she's excited to return.
Romkema said she won't return to the classroom this semester, but is open to watching classes and speaking with students about their projects, whether it's in business, music or health.
Get local news delivered to your inbox!
Subscribe to our Daily Headlines newsletter.