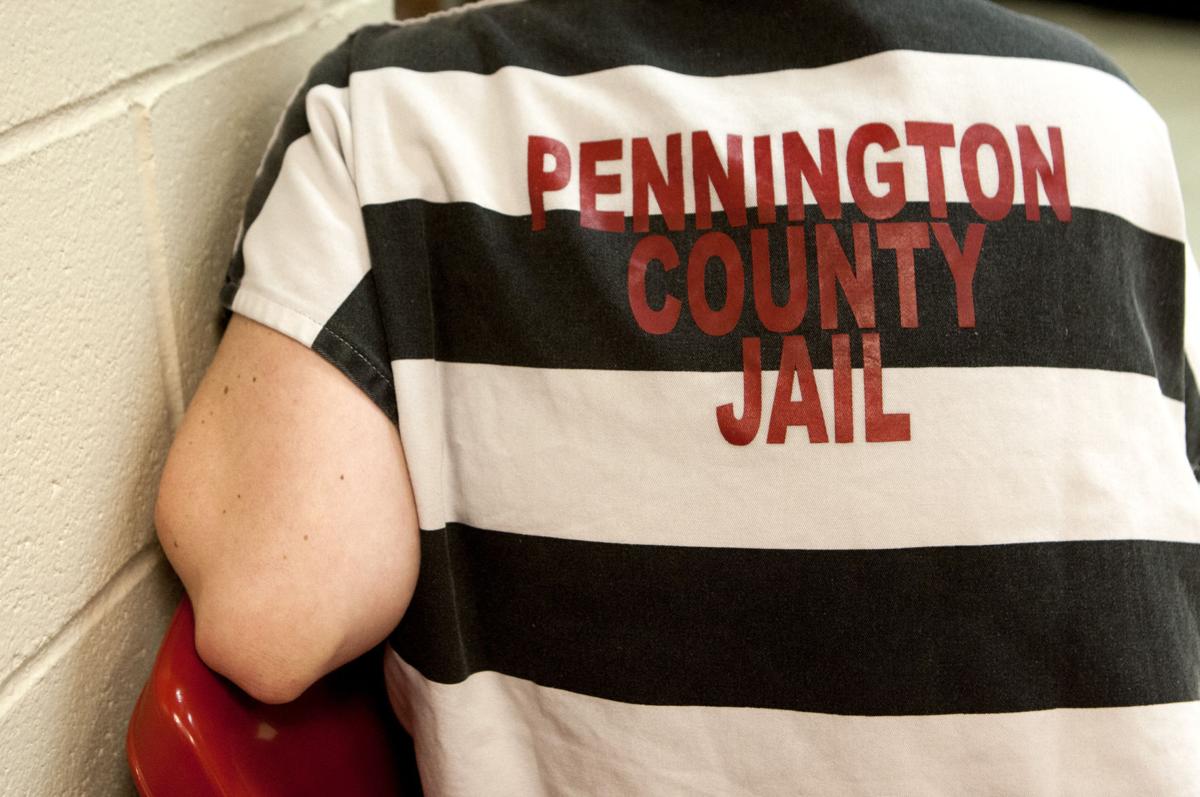 Two high-profile death penalty cases in Pennington County have led to large increases in funding for the county courthouse and public defender's office. 
On Sept. 26, Pennington County Commissioners granted the courthouse's and public defenders' request for half-a-million-dollar increases to their 2018 budgets. A significant portion of the amounts will go toward defending two men who are facing the death penalty on first-degree murder charges.
Klinetobe, 28, is represented by three appointed lawyers, two from the county public defender's office and one private attorney. Hirth, 36, has two court-appointed private lawyers.
The public defender's office has been approved a $567,000 increase to its $2.4 million existing budget, according to documents from the county auditor's office.
About $200,000 of the new funding has been earmarked for expert evaluations, witness fees and travel expenses in Klinetobe's defense. In recent years — and before county prosecutors announced in April that they were seeking capital punishment — the public defender's office requested only around $35,000 for this category of expenses.
The county courthouse, which initially shoulders the cost of court-appointed attorneys, got a raise of $530,000 to its current $1.4 million budget. Nearly $1.2 million of the new funding will be allocated for court-appointed attorneys.
The law mandates that defendants who cannot afford to hire a lawyer be appointed one by the court. Death penalty cases require at least two lawyers, but defendants are responsible for repaying the county the cost of their legal defense.
Death penalty cases are "exceedingly expensive," said Eric Whitcher, director of the county public defender's office. He said taxpayers can "reasonably expect" to shoulder $500,000 to $1 million for the prosecution and defense of such a case.
During a Pennington County budget hearing in August, Commissioner Ron Buskerud commented that the Supreme Court should just allow people facing the death penalty to have a trial, then be taken outside and shot.
You have free articles remaining.
Buskerud, who used to be a county prosecutor, later said he regretted the statement and that it was made out of frustration over the exorbitant cost of the death penalty cases.
When defense lawyers take on capital punishment cases, Whitcher said, they need to hire the assistance of various people who they otherwise don't have access to.
"The people who are available to handle those cases are highly specialized, and they cost significant funds," he said, naming as examples criminal investigators, lab analysts, psychiatrists, crime scene analysts and pathologists. Some of these experts apparently can be found only in big cities like Denver and Minneapolis.
In contrast, prosecutors have at their disposal resources of the state, such as law enforcement officers and crime lab analysts, Whitcher said.
The county state's attorney's office will next year get $135,000 more than its $5.1 million budget now. The increase includes the $57,000 it requested for its witness fund, which State's Attorney Mark Vargo said is expected to be spent on expert witnesses for the death penalty cases and other homicide cases.
The money being sought for the death penalty cases is necessary to meet the essential requirements of such a case, Whitcher said. Defendants have a constitutional right, he said, to a competent defense.
"If you fail in your efforts to do those basic things, the case will likely come back and will likely cost even more," he said, referring to a defendant's appeal rights, which could go all the way to the U.S. Supreme Court. "We're in a fight for a human's life, and it's grave business."
Not all of the three departments' funding will come from taxpayers; each generates some type of revenue.
The courthouse will shoulder nearly 30 percent of its budget in 2018; the state's attorney's office, 10 percent; and the public defender's office, 5 percent.
It's not clear when Klinetobe and Hirth, detained at the county jail since May 2016, will go to trial. The court right now is in the midst of settling pretrial matters between prosecutors and defense lawyers.
If Klinetobe and Hirth aren't tried this year, their cases will likely again come under the spotlight in the budget hearings for 2019.