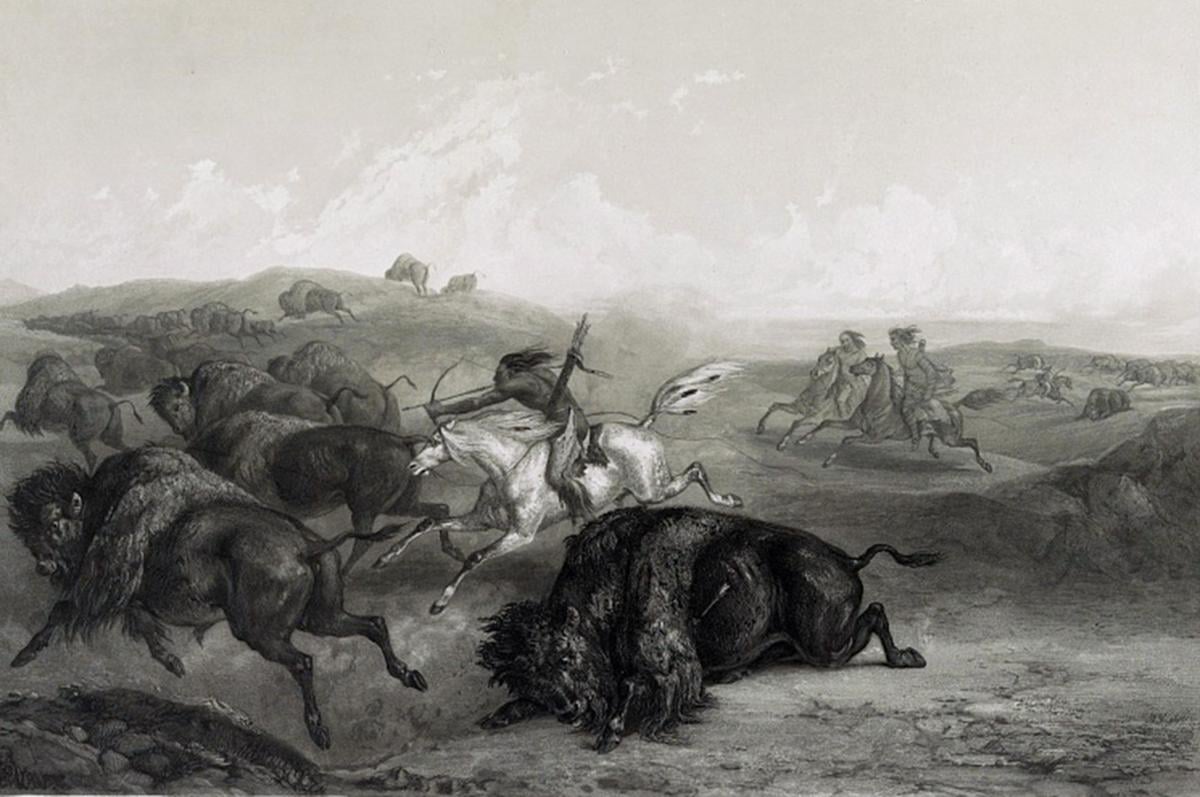 For many generations of the Lakota people, the buffalo was central to their lives on the Great Plains.  
"The Lakota regarded the buffalo as sacred and without them they might not have survived," said Julie Brazell, Custer State Park naturalist. 
They used all the parts of the animal and let nothing go to waste, and the buffalo served as their main sources of food, shelter and clothing. The buffalo was also a key part of ceremonial and spiritual events. "The Lakota believed the buffalo provided everything they needed," Brazell said. 
The Lakota, like the buffalo, were nomads and following the herds was important because they believed the animals knew where the next food source would be. 
The connection that the Lakota and other Native Americans had with the buffalo was nearly destroyed in the 1800s after European settlers moving west slaughtered the animal by the millions. 
The buffalo nearly went extinct, and without the animal the self-sufficient lifestyle of the Native Americans was disrupted. "When you eliminate that model, a lot of things are lost," said Jim Stone, executive director of the InterTribal Buffalo Council.
The Rapid City-based organization began working in the early 1990s to restore buffalo populations on Native American lands, helping tribes to build infrastructure and to acquire the resources needed to accommodate the buffalo. Those needs can be massive: A single buffalo, for example, eats around 28 pounds of grass per day. 
Because there is isn't a lot of grant money available for buffalo restoration programs, the biggest challenge for tribes seeking to bring buffalo back to their land is maintaining adequate resources. "A lot of times, tribes are cash-strapped. They don't have a lot of money available," Stone said. 
The council started as a grassroots effort that involved just seven tribes. Now there are 60 tribes in 19 different states affiliated with the council, and through their efforts they've been able to raise the buffalo population on those tribal lands to 15,000. 
"A lot of tribes, that's the cornerstone of their program — restoring the buffalo culture," said Stone, who is a member of the Yankton Sioux Tribe.  
Get local news delivered to your inbox!
Subscribe to our Daily Headlines newsletter.