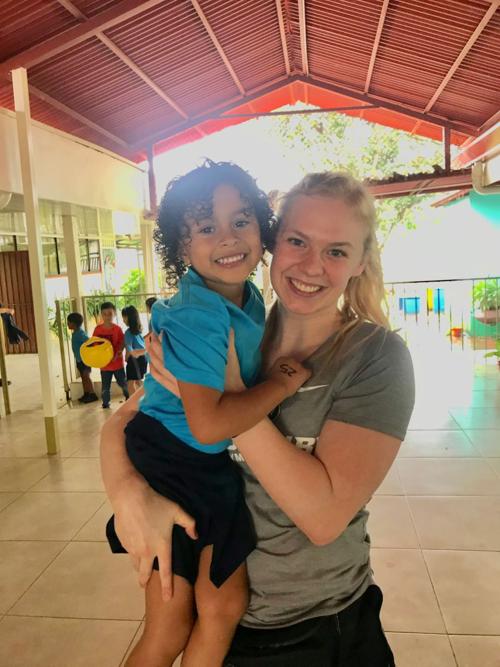 The Southeastern Conference (SEC) selected Rapid City native Chelsey Christensen to the All-Conference Gymnastics Community Service Team.
This eight-member selection is meant to highlight an athlete from each SEC school for their volunteering and community service activities.
 "I'm so thankful that the University of Missouri and coach Shannon Welker can give us these amazing opportunities both inside and outside of the gym," Christensen said. "I love my community and my team."
A junior on the University of Missouri gymnastics team, the Tigers were ranked 14th in the nation at the conclusion of the season which ended abruptly because of the COVID-19 pandemic as the team was boarding its charter flight to Georgia for competition.
You have free articles remaining.
Christensen has been an active member of the Columbia community since she arrived on the Missouri campus as a freshman. Throughout her time at Missouri, Christensen has dedicated her time visiting patients at the hospital with organizations such as Playing 4 Hope and Caleb's Pitch.
While working with Playing 4 Hope, Christensen visited a sick child at the local Women's and Children's hospital before her last competition of the season to bring "hope" to the children and dedicate her competition to them. When Christensen helped with Caleb's Pitch, she helped children to feel more comfortable around hospital instruments by helping the children create "syringe art." The syringes are filled with paint, and Christensen helped the patients aim the syringes at a canvas.
Christensen has also volunteered her time at the Ronald McDonald house, and at the Food Bank for Central and Northeast Missouri where she helped packed food for families in need, then delivered food with the Food Recovery Network throughout Columbia.
With Mizzou Moves, Christensen taught young children the importance of eating healthy and properly exercising in a series of activities. When Christensen volunteered for Girls on the Run, she helped teach young girls the importance of exercising and spent some time with the girls showing them what it is like to be a female student athlete.
Christensen volunteered for the Sole4Souls program to collect shoes in various shoe drives across the Mizzou campus throughout the 2018-2019 school year. These shoes were then donated to the Soles4Souls program and distributed across the country. Later that year, Christensen went on a mission trip to Costa Rica to fit and deliver shoes to those in need.
On top of her community service, Chelsey is a two-time academic All-American and on the SEC Gymnastics Honor Roll. In 2020 she was inducted into the Mizzou Three Stripes Club and has made the dean's list four times during her academic career.
Get local news delivered to your inbox!
Subscribe to our Daily Headlines newsletter.