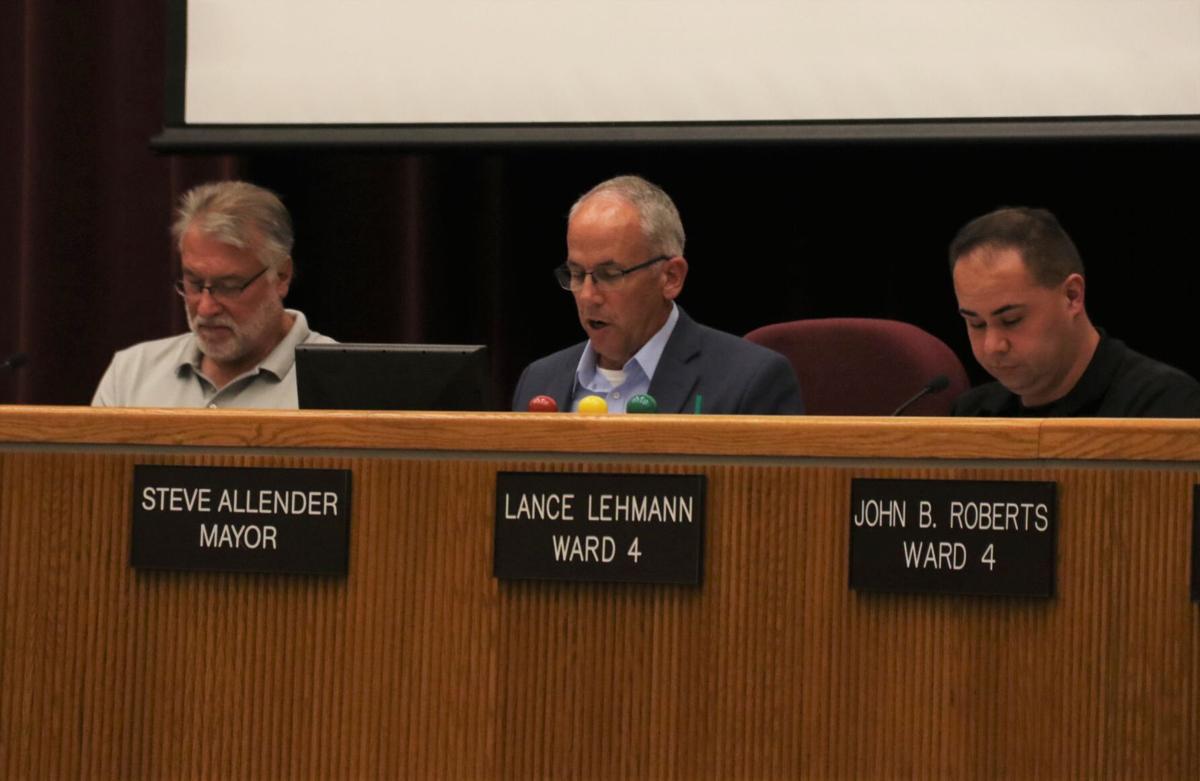 Six additional video lottery licenses will be available after the Rapid City Council unanimously voted to release them Monday night.
The licenses are the first to become available in many years. Finance Director Pauline Sumption said she's never seen it happen before.
There are currently 69 licenses issued to businesses with malt beverage licenses, although four are inactive. Sumption said it's fairly typical for those licensed to hold licenses until they use or sell them.
During Monday's meeting, Mayor Steve Allender broke the tie vote in favor of tabling discussion on the first responder COVID-19 hazard pay to the next council working session, approved authorization for staff to apply for the 2022 Bridge Improvement Grant funds for preliminary engineering for work on the Chapel Lane bridge, and moved the second first reading of an ordinance on pets to the Aug. 2 meeting.
Sumption said each malt beverage video lottery license allows a business owner to have up to 10 machines per alcohol license per building.
"Many of the owners have multiple licenses, but they are required to have separate entrance doors, much like Deadwood where they are limited to 30 devices per building but the buildings are open to each other as long as they have separate entrances," Sumption said in an email to the Journal.
She also said video lottery licenses are also available for establishments with on-sale liquor licenses, so it's not limited to the 69 license-holders with a malt beverage license.
The number of licenses available is based on each 843 in the city's population. Licenses have to be renewed every year along with the alcohol license.
In 2019, the city saw $49,800 in video lottery revenue. In 2020, it received $32,450 and year-to-date in 2021, the city has received $30,650. The  annual average is about $40,000 to $45,000.
The council also voted to form a committee to reconsider the video lottery license ordinance.
"We should look at this ordinance, we should rewrite it to today, not 30-25 years ago," Council member John Roberts said.
Council member Pat Jones suggested giving the licenses an expiration date if they're not used.
Council member Bill Evans made the motion to table the COVID-19 hazard pay for police and firefighters.
"I don't believe we addressed this particular issue at the last work session, but I believe it deserves a lot of discussion," he said. 
Council members Jason Salamun, Ritchie Nordstrom, Ron Weifenbach, Roberts and Jones voted against tabling it to the working session while Council members Lance Lehmann, Darla Drew, Greg Strommen, Laura Armstrong and Evans voted to table it.
The working session will be July 28.