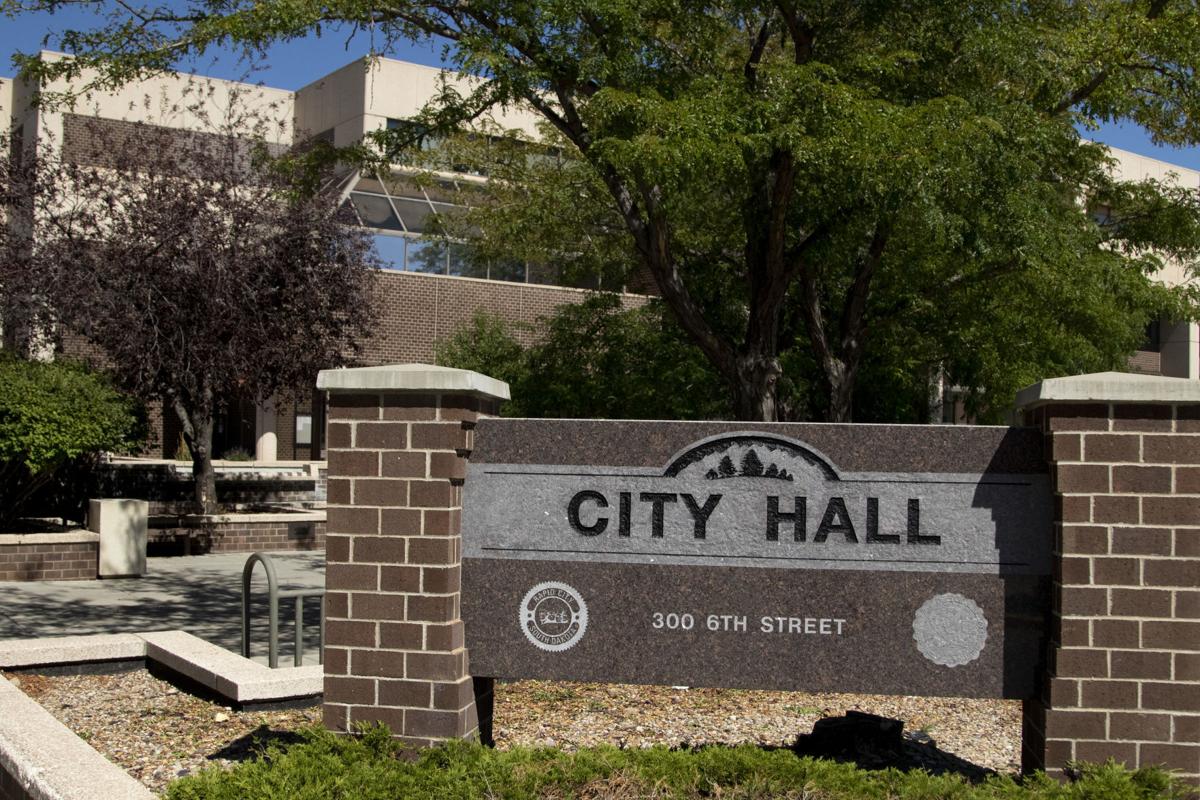 The Rapid City fire and police chiefs were among city officials seeking a share of city surplus funds at a special council meeting on Monday night.
Eight department directors presented proposals in a bid to get a portion of $20 million that resulted in more revenue than expected in 2020. The requests included a new scoreboard at Summit Arena, bonuses for city employees and expanded facilities for public safety operations.
Fire Chief Jason Culberson requested about $10 million for the expansion of Fire Station 1 on Main Street, while Police Chief Don Hedrick requested $1.8 million for a southwest precinct.
Culberson said the department has been in the Main Street location since 1975 and would like to expand the facility by around 40,000 square feet. He said the city has already funded the design using Vision Funds.
He said the $10 million estimate is based off of a 2016 space study.
Culberson said issues include a co-habitated dorm room, more space for firetrucks and ambulances, lockers, bathrooms and offices.
"We've been bursting at the seams since" the '90s, he said.
Culberson also requested $2 million for a training facility, which would include infrastructure and construction along with a burn building on Creek Drive.
"It's going to become more important as time goes on," he said. "We've gotten busier. We really need to focus our sights on training."
Hedrick said precinct expansion would help the police department respond to calls in the growing southwest area of Rapid City.
He said the department has taken small steps to decentralize the office with offices at the Rushmore Mall and on Knollwood Drive.
Both the fire and police departments requested funding for radios to be compliant with the state radio system upgrade, which is part of the federal project known as Project 25, a standards process that works with manufacturers for emergency communications. This would total $1,048,125.90.
Finance Director Pauline Sumption requested $2 million for the Opportunity Capture Fund, which is used to encourage new and expanding business to move or stay in the city. Sumption said it's often used for businesses that pay higher wages and benefits.
She said the fund has a balance of $358,137.
Public Works Director Dale Tech asked for a reimbursement of $1,496,833 for four of five water treatment membrane modules that were replaced in 2021. He said the money would help the department prepare for future membrane replacement costs and provide stability for water rates.
He also requested $4 million for infrastructure expansion. He said it would help with a utility master plan as well, which looks at the next 100 years for water and sewer mains.
"Get those out in front and focus development in areas ready to go," he said. 
The infrastructure development plan is anticipated for completion in the last half of this year.
Human Resources Director Nick Stroot asked for funding for a COVID-19 bonus for city employees. First responders would receive $1,000 and other city employees would receive $500.
Library Director Terri Davis requested $300,000 for a "bookmobile" to better reach the community.
Information Technology Director Jim Gilbert requested $200,000 for seed money for an equipment jump start. He said the city will be out of compliance with best security practices by 2023 and there will be more than 100 computers out of warranty by over three years at the end of the year.
The Monument Manager Craig Baltzer presented a proposal for $1,056,260 for a hanging scoreboard at Summit Arena, which is currently being built. He also asked for $250,000 to demolish a building on Adams Street now used for storage. He said the building should come down as soon as possible and believes it to be a hazard.
He also proposed $1.75 million to build a machine shop to store equipment and add about 200 to 300 parking spots for the center.
City communications coordinator Darrell Shoemaker previously said the surplus funds largely come from the money saved when department directors made 10% budget adjustments in spring 2020 due to the COVID-19 pandemic.
The council did not take any action during the meeting. Mayor Steve Allender said there's not a specific timeline for decisions.