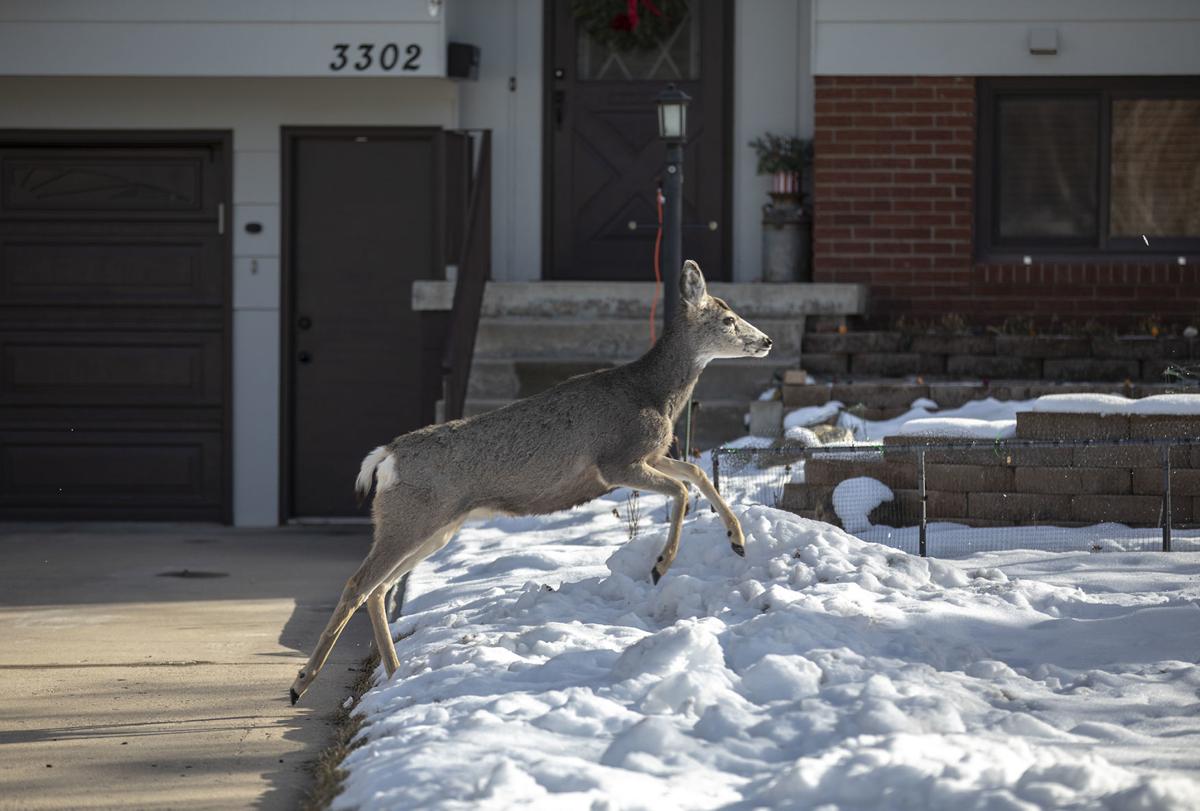 The Rapid City Public Works Committee considered a Parks and Recreation Department proposal Tuesday to harvest 250 deer within city limits during the 2019-20 season.
Following approval by the Public Works Committee, the measure goes before the full city council on Monday night.
You have free articles remaining.
This season's proposed number is the same number recommended a year ago by the state Game, Fish & Parks Department. The city harvested 226 deer last season. The number is up from the 150 deer harvested during the 2017-18 season and 100 harvested in the 2016-17 and 2015-16 seasons.
In October, the Rapid City Parks Department conducted its annual Deer Trend Survey. Based on the results, GF&P recommends 250 deer be harvested this season.
The city plans to begin the harvest after the holidays and will target antlerless deer and conduct the activities in the late evening hours. The 250 deer will be harvested by certified shooters and the meat donated to Feeding South Dakota. Both Sportsmen Against Hunger and Black Hills Sportsmen are again assisting in the costs of the meat processing.
"The Deer Harvest Program has been in place for several years and it's a positive on various fronts. It's an opportunity to effectively manage deer in the City limits at a safe and healthy level and the meat is donated to people in need," Parks and Recreation Director Jeff Biegler said in a news release.
Get local news delivered to your inbox!
Subscribe to our Daily Headlines newsletter.