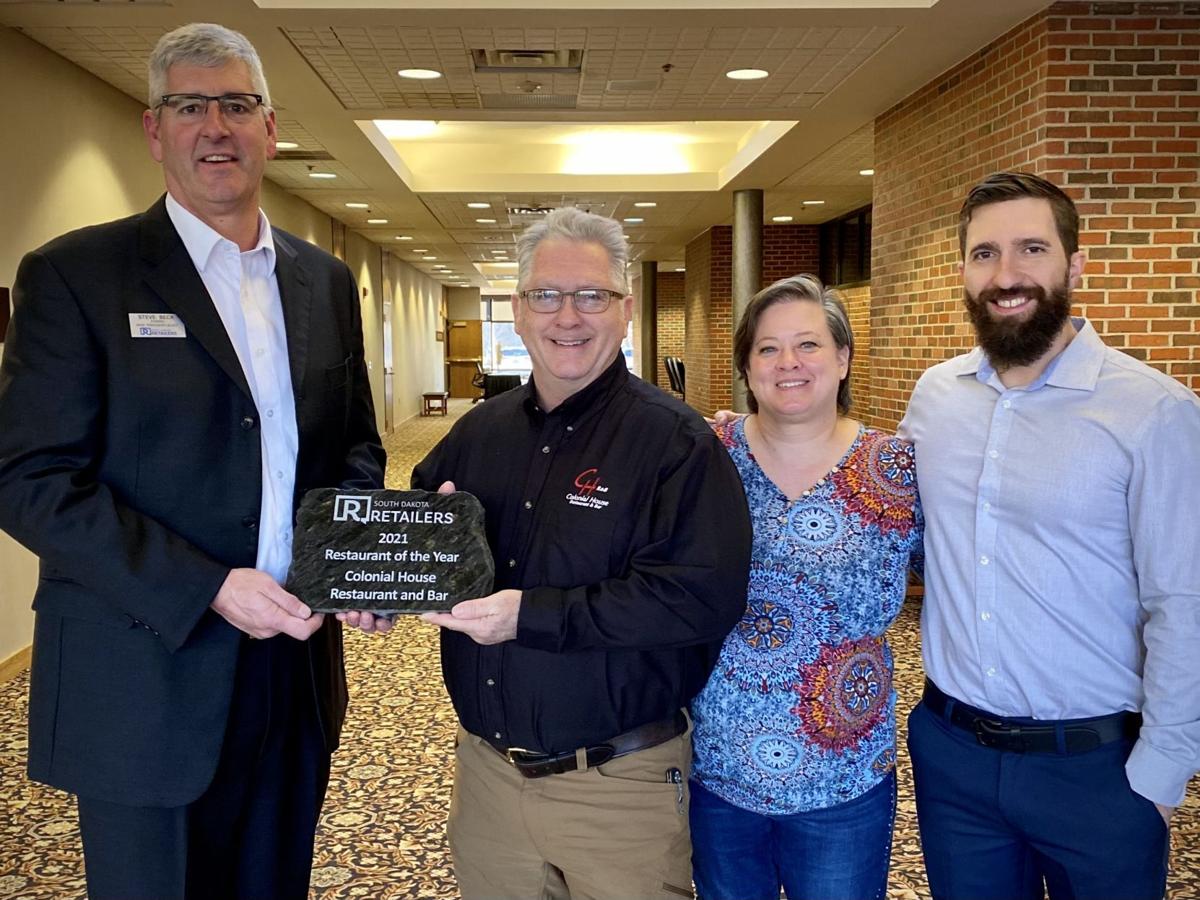 Kevin Beshara, owner of the Colonial House Restaurant and Bar on Mount Rushmore Road in Rapid City, received the second annual Restaurant of the Year award this week at the South Dakota Retailers Association annual banquet in Pierre.
The award recognizes a restaurant that has earned a reputation for excellence with its food, service and atmosphere.
The Beshara family will celebrate their 40th year of owning the business this year. The third generation of the family now works in the business, carrying on the tradition of a family approach to food service — keeping it convenient, comfortable, casual and lighthearted.
The family stresses a sense of community in their restaurant, both among staff and their guests, saying it's important for people to have a place to socialize and gather.
"It's just being part of the community and it's sharing with that guest," Beshara said. "I'll cry with a guest or pray with a guest or laugh with a guest. I can do any of those and make them feel as comfortable as I possibly can in our facility. It's home to us."
His wife, Vicky, says serving the community became particularly important during the COVID-19 pandemic, when the restaurant provided meals to shut-ins and people in need and expanded the availability of frozen meals to their customers.
"Kindness, generosity," she said. "People show it to us all the time, and we like to share that."
Kevin's son Max Beshara, who is responsible for the restaurant's social media posts, says the most important thing the restaurant does is provide basic needs for hospitality, service and friendly conversation.
Kevin echoed that sentiment, noting, "It truly is a labor of love. I need to be a part of something bigger than myself. This is it."