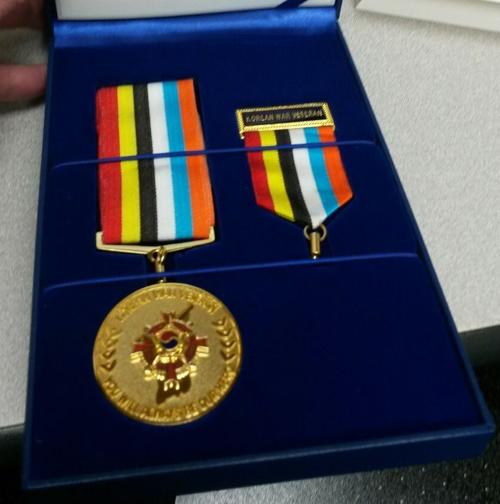 PIERRE — South Dakota honored Korean War Veterans with an "Ambassador for Peace" medal ceremony Tuesday, Jan. 12, in Pierre.
The South Dakota Department of Veterans Affairs (SDDVA), in collaboration with the Republic of Korea, hosted the event in the Capitol Rotunda.
The "Ambassador for Peace" medal is bestowed in an expression of appreciation from the people of the Republic of Korea for those who served in Korea's land, air and sea from Jun. 25, 1950 through Oct. 25, 1954.
Applications for awards presented at this ceremony had to be submitted by Oct. 29, 2015. However, the S.D. Department of Veterans Affairs will continue to work with veterans to secure their medals.
"It has been an honor to work side by side with the MVPA on this ceremony," said Larry Zimmerman, Secretary of the South Dakota Department of Veterans Affairs. "They recognize what these heroes have given and as a token of their sincerest appreciation they will present them with an Ambassador for Peace Medal which symbolizes their adoration and appreciation for their service and sacrifice."