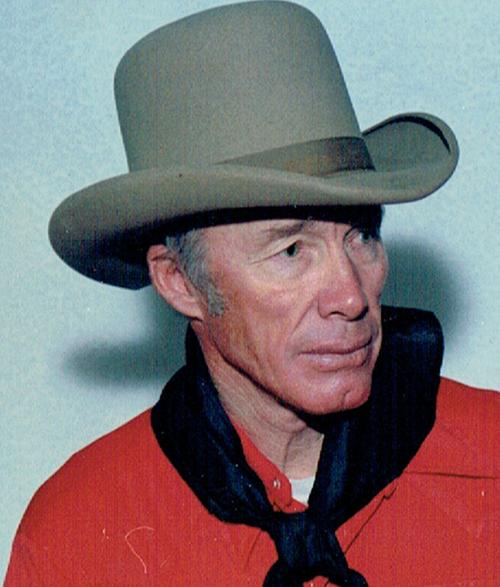 STURGIS | Raymond Laverne Hanzlik, 86, Sturgis, died Sunday, January 10, 2016, at Sturgis Regional Hospital.
Ray was born January 14, 1929, in Sturgis, SD, the second of five children, to Charles and Marilla (Shuck) Hanzlik. As a young child, the family lived for a time in Idaho, moving back to Meade County in 1938. They lived in Sturgis where he attended school until their family moved to Sulfur Creek, not far from his grandparents, where he attended Squaw Butte School through the 8th grade.
He married Frances A. Moelter on June 3, 1952, at Opal, SD. Together, they raised sheep and cattle and ranched on Sulfur Creek until they moved to Sturgis in 2009 due to health reasons.
Ray was a true "Cowboy" at heart. He loved his horses and cattle, and was an accomplished horseman. He was a cowboy poet and attended many functions all over the country. Ray enjoyed leather crafting and was a wonderful father and grandfather.
Ray is survived by his wife, Frances Hanzlik, Sturgis; four sons, Robert (Maureen) Hanzlik, Mud Butte, Tater Hanzlik, Gillette, WY, Norman (Theresa) Hanzlik, Union Center, and Maurice (Shirley) Hanzlik, Winnemucca, NV; two daughters, Christi (Dennis) Gregersen, Gillette, WY, and Janette Collins, Gillette, WY; 12 grandchildren, Heath, Clinton, and Lindsy Hanzlik, Dana Sparks, Trinity Neno, Heidie Jasiak, Todd Hanzlik, Michael Hanzlik, Brittny Hanzlik, Niesha Hanzlik, Cindy Collins, and Colleen Collins; and 17 great-grandchildren.
He was preceded in death by his parents; an infant brother, Darwin; brothers, Eugene "Gene," Orville "Orrie," and Wayne; one sister, LaVonne Remington; one son, Frank Hanzlik; and one granddaughter, Charity Collins.
Visitation will be from 5 p.m. until 7 p.m. Wednesday, January 13, 2016, at Kinkade Funeral Chapel.
Funeral Services will be held at 1 p.m. Thursday January 14, 2016, at the Central Meade County Community Center in Union Center with Pastor Harold Delbridge officiating. Burial will follow at the Fairpoint Cemetery.
Memorials have been established to the Enning Fire Department, Meade County Ambulance, and the Fairpoint Cemetery Board.