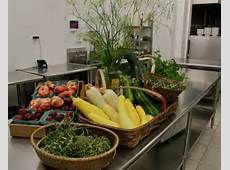 YANKTON – Growers, processors, chefs, consumers & resource providers passionate about local foods are invited to register for the 2017 South Dakota Local Foods Conference (SDLFC). This regional event will provide networking opportunities, roundtables, speaker panels and educational sessions on marketing, production, health, business, access and agritourism.
A wide range of pre-conference sessions and tours focused on production, food safety, SNAP, farm to school, healthcare, and resources are offered Nov. 1 & 2 in Spearfish and Rapid City. All sessions, including those free of charge, require advanced registration.
Atina Diffley, organic farmer-educator, will bring her depth of experience in a free session on organic weed control in Rapid City on Nov. 1. She will discuss a variety of management options and will share post-harvest techniques.
Dr. Rhoda Burrows, SDSU Extension, will offer a course on the Food Safety Modernization Act (FSMA)- Produce Safety Rule for commercial fruit and vegetable growers on Nov. 2 in Rapid City. Register for this $40 session at www.igrow.org, before Oct. 27th.
On Nov. 2 in Spearfish, learn from Bob Thaden of Tongue River Winery in Miles City, MT, about growing tree, shrub & vine fruits in the upper Great Plains for commercial & small markets. Those interested in growing year-round can attend 12-month greenhouse production with Russ Finch, of Greenhouses in the Snow in Alliance, NE. These sessions are $20 each.
A free tour of Cycle Farm, LLC is offered on Nov. 2 (weather dependant). This small, diversified mixed vegetable farm grows over 40 different crop types and sell from their farm stand and to local restaurants. Those interested in utilizing the Supplemental Nutrition Assistance Program or SNAP resources (formerly food stamps) at farmer's markets are invited to attend a free session facilitated by Sara May of the USDA. SDSU Extension and Dakota Rural Action will facilitate a $35 workshop on procuring local foods for Farm to School programs. This will include an optional field tour to Bear Butte Gardens, Sturgis, following the workshop (weather permitting).
Join the growing discussion about healthy, local foods and their use & impacts in the healthcare system during a session facilitated by Rachel Headley, Cobblestone Science. Panelists include SDLFC Keynote Speaker Deborah Madison, nationally recognized chef, cooking instructor and cookbook author and Chef Scott Brinker of Rapid City Regional Hospital. This session is $20.
Those wanting to learn more about technical and financial resources available to small farms and ag-related businesses can hear from program specialists at the SD Value Added Ag Development Center, SD Dept of Agriculture, USDA Rural Development & USDA Natural Resources Conservation Service. This session is $20.
A free film, 'Seeds, an Untold Story,' sponsored by Black Hills State University Sustainability Program, will show Thursday evening.
Registration for the SDLFC on Nov 3-4 is $100/person or $75/day. College, technical institute and university students may register for $39.50/day with proof of enrollment. Registration includes general and breakout sessions, vendor booths, and a light breakfast, snacks and lunch that utilize local foods. Nov. 3, will offer an exciting 'Friday Night Social,' event featuring South Dakota chef & producer food pairings and networking opportunities. The $25 event will provide a fun and lively conversation while celebrating our state's local food scene.
The SDLFC is sponsored by a collaboration of partners including the SD Specialty Producers Association, SDSU Extension, SD Department of Agriculture, Dakota Rural Action, USDA Rural Development, SARE, SD Small Business Development Center, SD Value Added Ag Development Center, Visit Spearfish, Xanterra, Good Earth Natural Foods, American Culinary Federation Black Hills Chapter of Professional Chefs, SD Public Broadcasting, Ecotone Foundation, Best Day Farms, Black Hills Food Hub, Spearfish Local, and BHSU Sustainability Program.