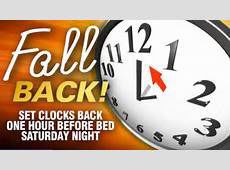 It happens every year-spring forward and fall back, the time change comes to disrupt our lives. We gain back the hour we lost in the spring when we change the clocks back in November, or so the "experts" tell us.
The history of daylight saving time (DST) dates back to American inventor and politician Benjamin Franklin who proposed a form of daylight time in 1784, according to several websites including LiveScience-Planet Earth. He wrote an essay to the The Journal of Paris titled "An Economical Project for Diminishing the Cost of Light" that suggested, perhaps jokingly, that Parisians could economize candle usage by getting people out of bed earlier in the morning, thus making use of natural light.
David Prerau, author of Seize the Daylight: The Curious and Contentious Story of Daylight Saving Time, points out that Franklin was ambassador to Paris at the time and wrote that by moving the clocks forward, people could take advantage of the extra evening daylight.
Additional resources dispute Franklin's claim to the infamous time warp, mostly because 18th century Europe did not keep precise schedules. This did change as rail transportation came into being and required standardization of time.
Others from around the world tried to introduce the same concept including New Zealander George Hudson in 1895 and the countries of Germany and Austria-Hungary in 1916. Since then many other countries, including the US, have attempted to use daylight saving time, especially during the energy crisis of the 1970s.
Even earlier in 1918, the US implemented DST during WWI when Europe established DST to conserve fuel. President Woodrow Wilson wanted to keep DST after the war ended, by the country being mostly rural at the time protested and so DST was abolished until the next war brought it back.
At the start of WWII, President Franklin Roosevelt re-established DST year-round in 1942. It was called "War Time."
Following the war, chaos flared as US states and towns were given a choice of whether or not to observe DST. In 1966 Congress enacted the Uniform Time Act. This federal law meant that any state observing DST had to follow a uniform protocol throughout the state in which DST would begin on the first Sunday of April and end the last Sunday of October.
In 2007, the Energy Policy Act of 2005 went into effect and expanded the length of DST to present timing.
Proponents for DST argue that it saves energy, but the evidence for energy savings is slim. Stanton Hadley, a senior researcher at Oak Ridge National Laboratory, has helped to prepare a report to Congress on extended daylight saving time in 2007. Hadley and his associates found that only about half of a percent of the energy is saved. Other studies have found even less in savings.
Opponents say that actual energy savings are inconclusive. They add that DST increases health risks, disrupts morning activities, and the act of changing clocks twice a year is economically and socially disruptive. Farmers have consistently opposed DST. It does turn out that people have more heart attacks on the Monday following the spring forward switch to DST, according to an article at the LiveScience website - livescience.com.
There have been many reasons for DST throughout history, but some of the most recent ones in the last 50 or 60 years make for an interesting read. According to Prerau's book Seize the Daylight: The Curious and Contentious Story of Daylight Saving Time, for two weeks in May 1965 St. Paul, Minn. And Minneapolis, Minn. were on different times. In the mid-80s, both Idaho senators voted for DST based on the premise that during that time fast-food restaurants sold more French fries (which were made by with Idaho potatoes).
Before the Uniform Time Act, there was period during which any place had the choice to observe DST. For instance, if one took a 35-mile bus ride from Moundsville, WA, to Steubenville, Ohio, the passenger would travel through no less than seven time changes.
A study published in 2009 in the Journal of Applied Psychology showed that in the spring in the week that followed the spring forward, mine workers got 40 minutes less sleep and had 5.7 percent more workplace injuries.
Humans are not the ones affected during the time changes. Pets notice the change in routine and become confused with meal changes, according to the LiveScience article.
Why do we change the clocks at 2 a.m.? It may have to do with practicality. It's late enough that most people are home and setting the clock back or forward won't switch the date to yesterday or today, again. Also, it's early enough not to affect early shift workers and early churchgoers.
Whichever way you look at it, it's now part of life. Fall back Nov. 5 at 2 a.m. and get that extra hour of sleep; you'll need it next Spring.