Cardboard Classic Box Sled Races
Teams jumped into boxes on the snow-covered slopes of Ski Mystic Deer Mountain Saturday afternoon for an "out of the box," kind of race.
The annual Cardboard Classic Box Sled Races was held at the Lead ski slope with nearly 20 sleds competing. The sleds in the races were completely made from only cardboard and tape as racers navigated the steep slopes on one of Deer Mountain's runs. Competitors were divided into individual and team races and child, teen and adult age groups. 
Prizes were given to the fastest sleds in each races but also the best costumes, sled decoration and best wreck. Roughly 75 spectators lined the slopes of the race track to watch the event.  
032314-nws-boxraces01.JPG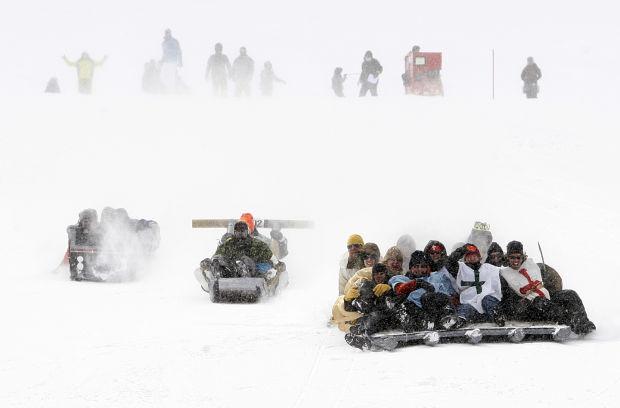 032314-nws-boxraces02.JPG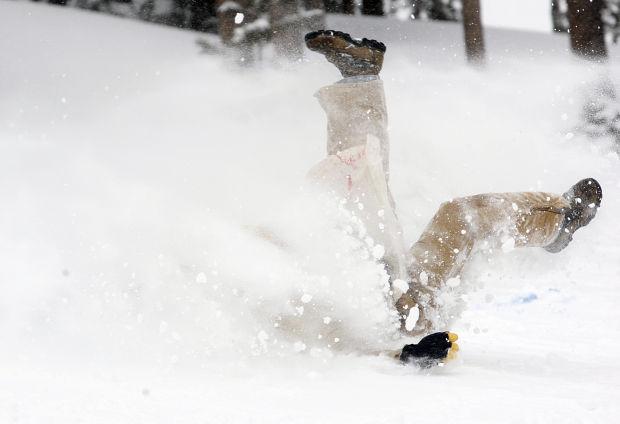 032314-nws-boxraces03.JPG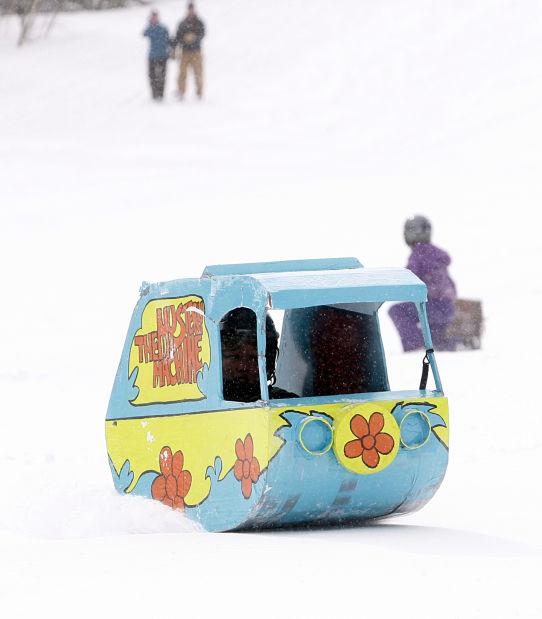 032314-nws-boxraces04.JPG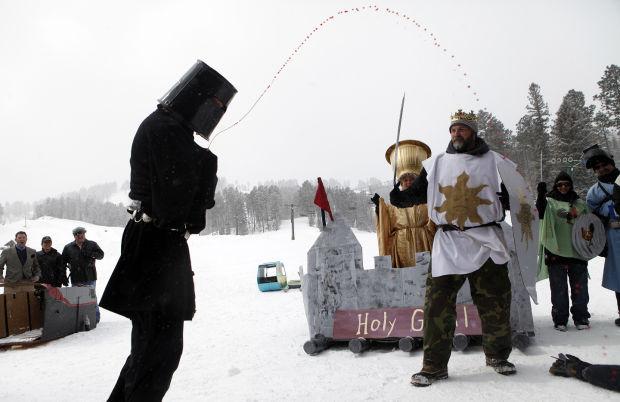 032314-nws-boxraces05.JPG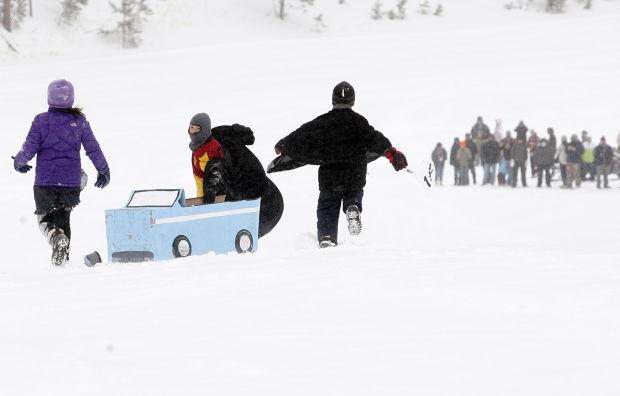 032314-nws-boxraces06.JPG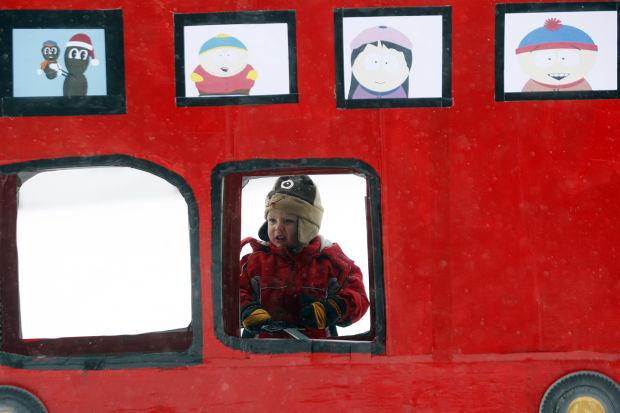 032314-nws-boxraces07.JPG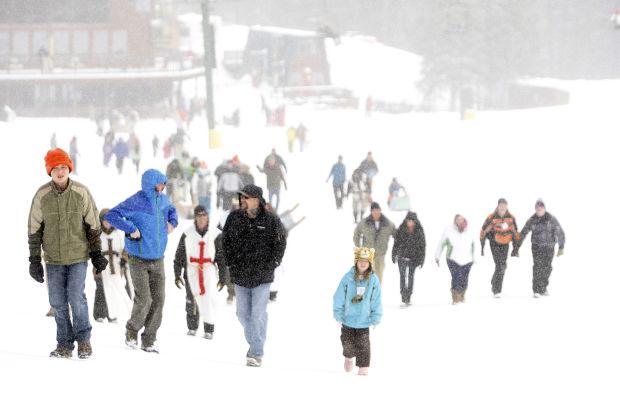 032314-nws-boxraces08.JPG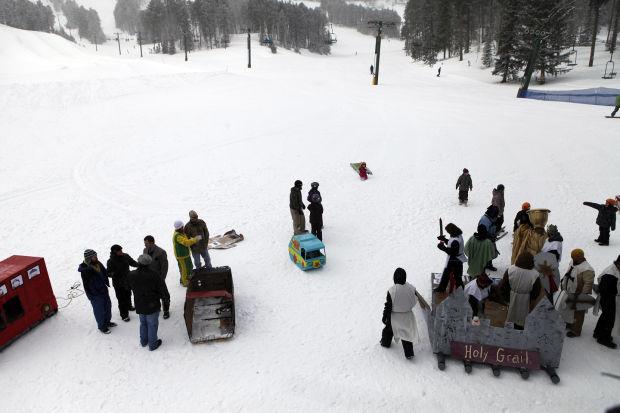 032314-nws-boxraces09.JPG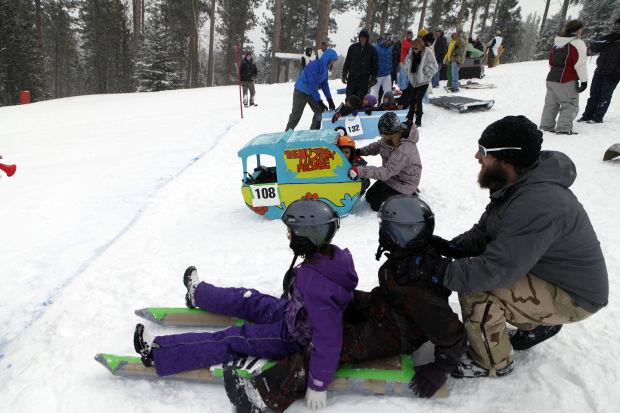 032314-nws-boxraces10.JPG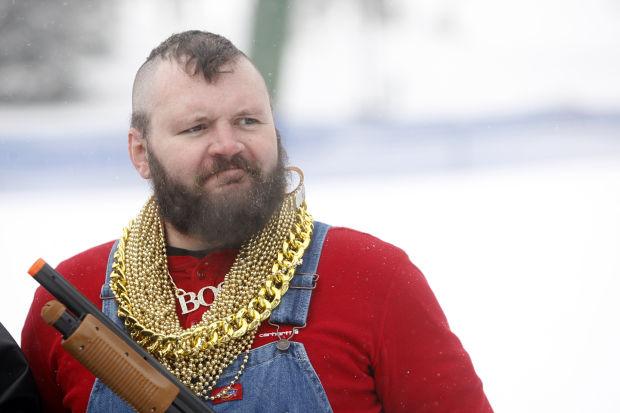 032314-nws-boxraces11.JPG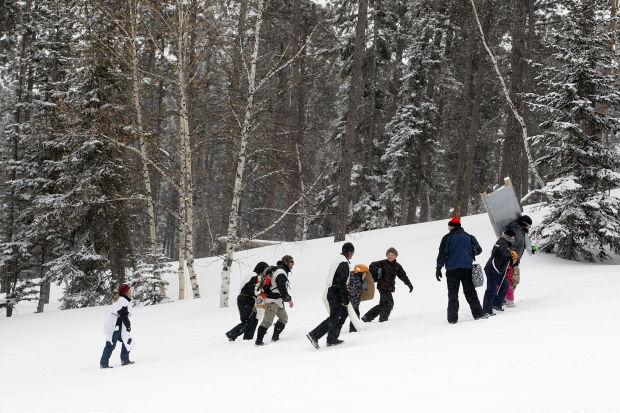 032314-nws-boxraces12.JPG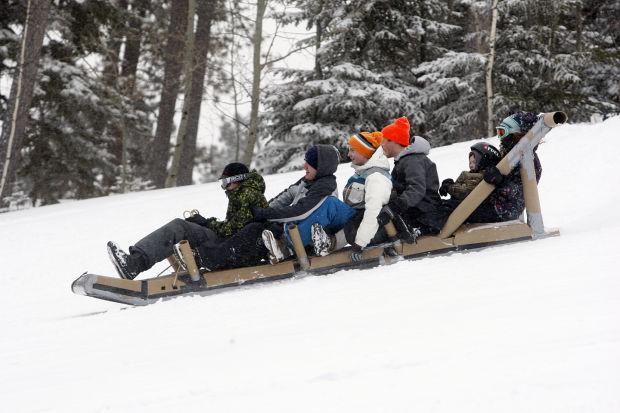 032314-nws-boxraces13.JPG

032314-nws-boxraces14.JPG