High School sports have slowed down for a few weeks, giving almost everyone a short breather before boys' and girls' basketball and wrestling start.
Pierre - The South Dakota Quarter Horse Association is hosting the annual banquet celebrating the achievements of SD American Quarter Horses o…
Kay Heck, Ken Davis, Morse Carnahan, and Wayne Lindstad gave us some of the answers we needed.
SPEARFISH - The Matthews Opera House & Arts Center hosts Chilean musician, Nano Stern, at 7:30 p.m., Tuesday, Nov. 14. This is the third e…
Fall is definitely here and winter is right around the corner. Wednesday was a beautiful, warm day, but the wind blew hard several other days …
YANKTON – Growers, processors, chefs, consumers & resource providers passionate about local foods are invited to register for the 2017 Sou…
PIERRE - Register today for the 69th Annual South Dakota Cattlemen's Association (SDCA) Convention and Trade Show scheduled for November 28-30…
Erma and Dick Albert spent the week quietly at home. The wind blew nearly every day. Dick had spent a few days spotting elk for a friend in th…
DEADWOOD – Deadwood History, Inc. will host an Aviation History Workshop at the Days of '76 Museum on Saturday, Nov. 4, from 10 a.m. to 12 p.m…
Think it's too early to be getting your business ready for the holiday season? Think again!
Two western South Dakota weekly newspapers will publish their final issues next week.
It happens every year-spring forward and fall back, the time change comes to disrupt our lives. We gain back the hour we lost in the spring wh…
WASHINGTON — As the end of 2017 approaches, the Internal Revenue Service today encouraged taxpayers to consider a tax withholding checkup. Tak…
Belle Joli Winery has experienced some milestones over the years, but being part of the recent christening of the USS South Dakota submarine c…
BELLE FOURCHE – There were approximately 100 people in attendance at the Belle Fourche Community Hall when Curt Wendelboe and Craig Johnson sp…
Doug Mednansky was into the Butte County Post office and identified all but one of these cub scouts.
NEWELL - Donna and Ken Wetz cleaned the final bits of plant life out of the Lions Club garden last week. The plot will be ready to renew in th…
Bob Hicks was spending a cold December night in his barracks 53 years ago at Ellsworth Air Force Base near Rapid City when the phone rang.
PIERRE – The South Dakota Game, Fish and Parks (GFP) will host an open house meeting for area landowners on Nov. 7 from 6 p.m. to 8 p.m. MDT a…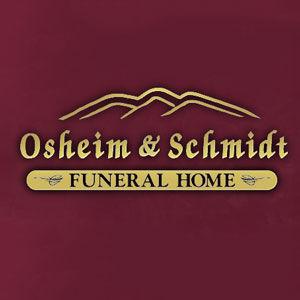 Osheim & Schmidt Funeral Home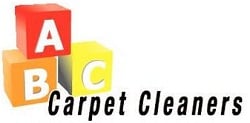 "'Under God the People Rule' Motto of South Dakota. ARE WOMEN PEOPLE??"
Taking control of your future is the first step in planning a long and happy retirement. Social Security is making it faster and easier to do …
SPEARFISH… In 2017, BHSU faculty and students undertook a unique project to honor and develop South Dakota's national cemeteries as sites of p…
Social Security has a toolbox full of resources on its website, www.socialsecurity.gov, to help you with your financial planning. With so many…
Disability is something many people aren't faced with in a direct way. The reality is, a 20-year-old worker currently has a one-in-four chance…
PIERRE – November's list of sobriety checkpoints have been announced by the South Dakota Department of Public Safety.
BROOKINGS - Sheep shearing and wool classing schools will be held in Hettinger, N. D. November 18-20, 2017 from 8 a.m. to 5 p.m. (MST). A shee…