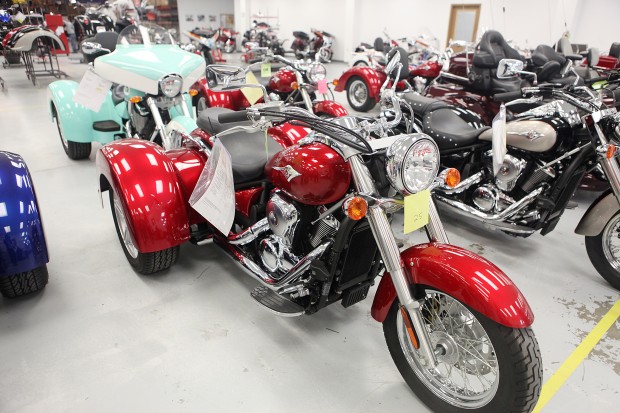 Lehman Trikes of Spearfish has suspended operations and may not reopen.
The manufacturer of three-wheeled motorcycles said it was temporarily laying off a number of workers in November while it sought an investor, but it has been unable to complete the proposed sale, president and chief executive officer Ken Hines said in a news release.
While Hines "is continuing to pursue possible transactions to inject capital into the company," Lehman cannot continue to operate until that happens, he said, noting that "There is no assurance that the company will be able to secure the required funding to recommence operations."
It moved to Spearfish in 2004, Lehman was growing and had a lucrative contract with Harley-Davidson to build the Harley Tri-Glide trike. That ended in 2010 and in 2011 Lehman said it was making the transition to building trikes again, with brands including Victory, Honda, Suzuki and Kawasaki bikes as well as individual Harleys.
In November, Hines said the anticipated sale would bring new products to Lehman's line-up and that the laid-off workers still had the potential to get their jobs back.
In January, the company suffered another blow with the death of its founder, 60-year-old John K. Lehman.
It is unclear how many people were working at Lehman. The website of the Spearfish Economic Development Corporation lists Lehman's work force at 15.
Corporation executive director Bryan Walker declined to comment.