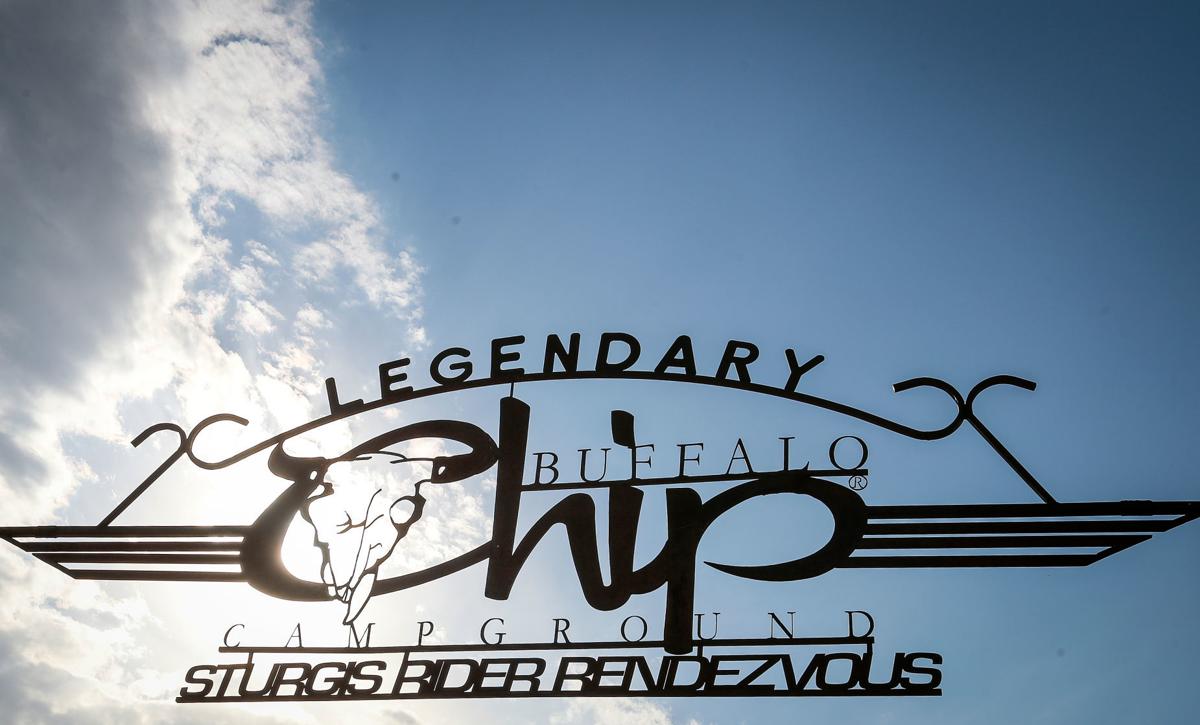 The Buffalo Chip announced Friday 10 acts in its concert lineup and the festival poster for the 80th annual Sturgis motorcycle rally that officially starts Aug. 7.
Acts include 38 Special, who will headline Aug. 13; Night Ranger headlining on Aug. 10; Great White, who will headline Aug. 12; Adelitas Way; Trapt, who will headline Aug. 9; and Black Stone Cherry.
"This year will be a true old-fashioned motorcycle event," Buffalo Chip President and CEO Rod Woodruff said in the press release. "We're taking it back to the early years with a focus on riding, bike shows and ride-in concerts so everyone can have a fun, safe and truly unique experience for 2020."
Original headliners Lynyrd Skynyrd, REO Speedwagon, Willie Nelson & family and ZZ Top are no longer on the lineup due to COVID-19 concerns.
The poster for this year was designed by Darren McKeag and reflects this year's lineup at the Buffalo Chip. According to the campground's website, only 150 copies will be printed.
The lineup for this year's rally, according to the release, includes:
Michael Lichter's Motorcycles As Art Presented By Russ Brown Aug. 8 -15
School's Out Chopper Show Presented by Haul Bikes and featuring Mondo Porras
Bell Brawl at the Buffalo
Flying Piston Builders Breakfast
FXR Show and Dyna Mixer featuring Joe Mielke of Snap Fabrications
V-Twin Visionary Bike Show featuring Jeff G. Holt
Old School Rodeo Games presented by Sasha's Cycles of Sturgis
Gambler 500 Mini Bike Endurocross
The Takeover: Team Certified Sports Professional Boxing
Biker Belles® Celebration
Women & Wheels Bike Show™ Presented by Wild Gypsy Tour
Sportster Showdown Bike Show Featuring Pat Patterson of Led Sled Customs
Mini Bike Show featuring Joe Mielke of Snap Fabrications
Buffalo Chip Super TT Xtreem Flat Track Racing
Go Fast Don't Die Anarchy Games
J&P Hooligan Hill Climb & Hare Scramble
Street Drag Invitational featuring Crazy John Markwald
Florida Full Throttle All Brands Bike Show and Bagger Blastoff featuring Tony Cianci of Full Throttle Magazine
Gambler Showdown Mini Bike Drag Races
Rat's Hole Custom Motorcycle Show featuring Ted Smith
The Buffalo Chip Super TT Xtreem Flat Track Racing
Be the first to know
Get local news delivered to your inbox!