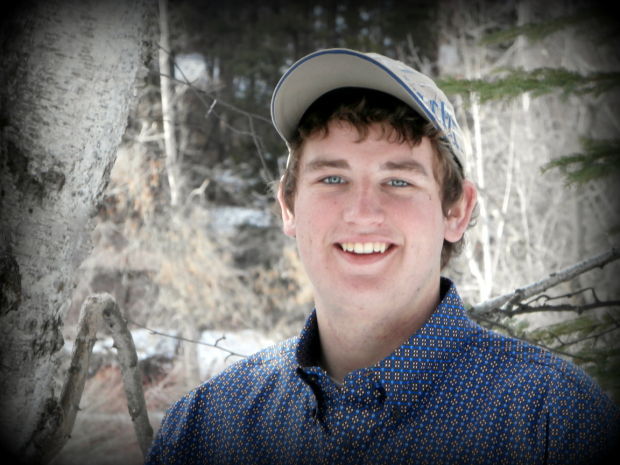 Taylor Robert Nixon, 19, of Sundance, Wyoming was killed in an accident in the Texas Panhandle on June 16, 2014.
Taylor was born on May 8, 1995, into the loving arms of his mother Shannon (Frolander) Nixon and father Dallas Nixon in Spearfish, SD.
He was raised in the Sundance area and graduated from Sundance High School this past May.
Affectionately known as T-Bob, he loved hunting, fishing, snowmobiling, and camping. Some of his favorite times were hanging out with his friends and cousins sharing stories and making people laugh. He was excited about the opportunity to be on his own and see much of the United States in his new job.
He is cherished in memory by his mother Shannon, and husband Larry of Sundance; his father, Dallas and wife Danyel of Belle Fourch, SD; sisters Sammy Jo and Shelby of Lead, SD; brothers Dalton, Mathew, and sister Janeil of Belle Fourche, SD; grandparents Robert and Pat Frolander of Sundance and Maxine Nixon of Belle Fourche, SD; numerous aunts, uncles, and cousins; and his many friends.
Memorial services were 11 a.m. on June 23, 2014 at the Old High School Gymnasium in Sundance, 108 North 4th Street, across from the Crook County Court House.
Lunch was provided at the Church of Christ, 369 Highway 14 at the west end of Sundance on the north side of Highway 14.
In lieu of flowers a memorial has been established The Sundance Rod and Gun Club, PO Box 1016, Sundance, WY 82729. Funds will be used to assist building a new dock at Sundance Pond and a bench will be installed there for visitors' relaxation.
Arrangements are under the care of Fidler-Roberts & Isburg Funeral Chapel of Sundance, WY.