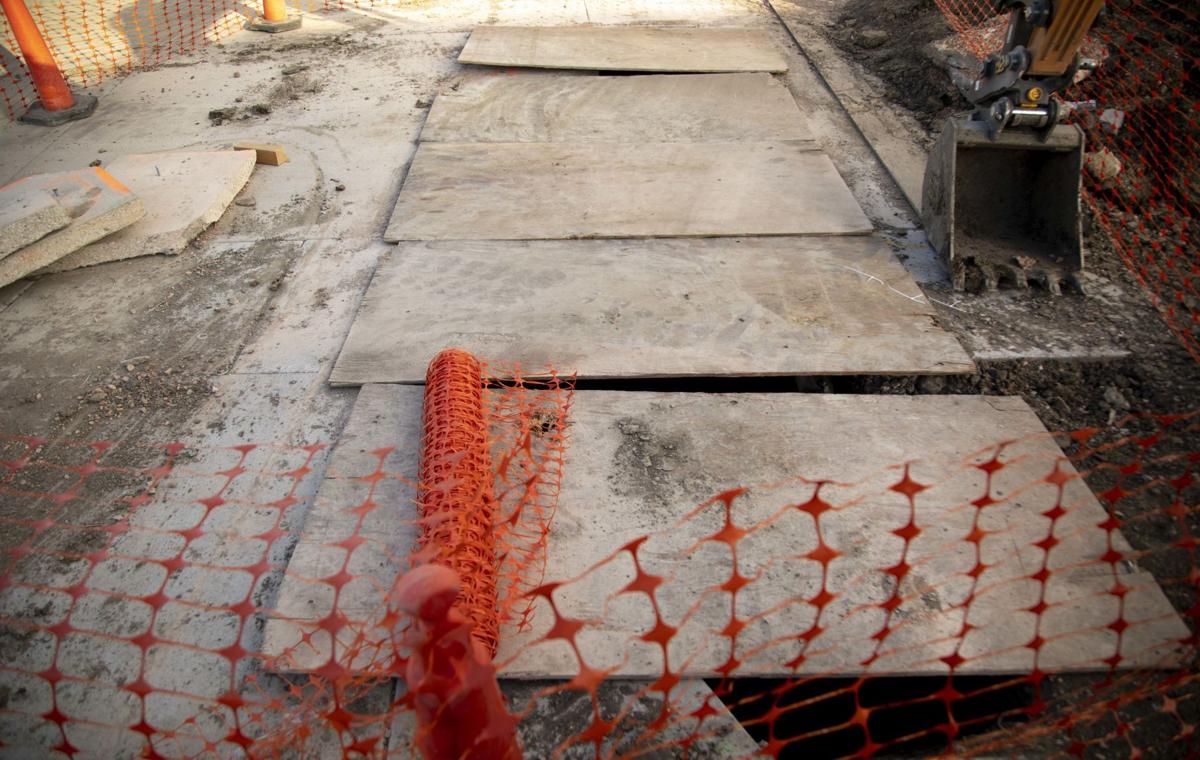 The two men trapped in a fatal trench collapse on Monday in Rapid City worked for Nelsen Construction, a federal agency said. One man died while the other was rescued.
The Rapid City Fire Department said it can't confirm the names of the victims, saying it must follow federal health privacy rules since the department provides medical services.
Nelsen Construction appears to be a small Rapid City company as it has no website or Facebook page.
While the business is not listed on the Secretary of State's website, it's mentioned in several documents on the website for South Dakota One Call/811 call center, an agency that runs a phone service for construction workers to locate underground utilities.
The One Call website says the company is owned by Kyle Nelsen. One of Nelsen's family members declined to speak Wednesday with the Journal.
Nelsen Construction has a water/sewer permit from the Rapid City Public Works to work at the home where the accident happened, said Public Works Director Dale Tech. The permit was for working on water lines to connect the home to the city lines. ​
The company also has a sewer and water contractor's license with Rapid City and the state, said Jeff Crockett, manager of the water division. He said the local license makes sure that companies are bonded, insured and knowledgeable of relevant city codes. 
The accident was reported just before 4 p.m. Monday, said Tessa Jaeger, spokeswoman with the fire department. A police officer and medic responded and found the men trapped in a large dirt pile in a trench that's 15 feet long, six feet wide and five feet deep.
First responders were able to rescue a man submerged up to his chest, but the other man was buried, Jaeger said. The fire department, city water division, and Pennington County Search and Rescue worked for nearly five hours before recovering the body around 8:45 p.m.