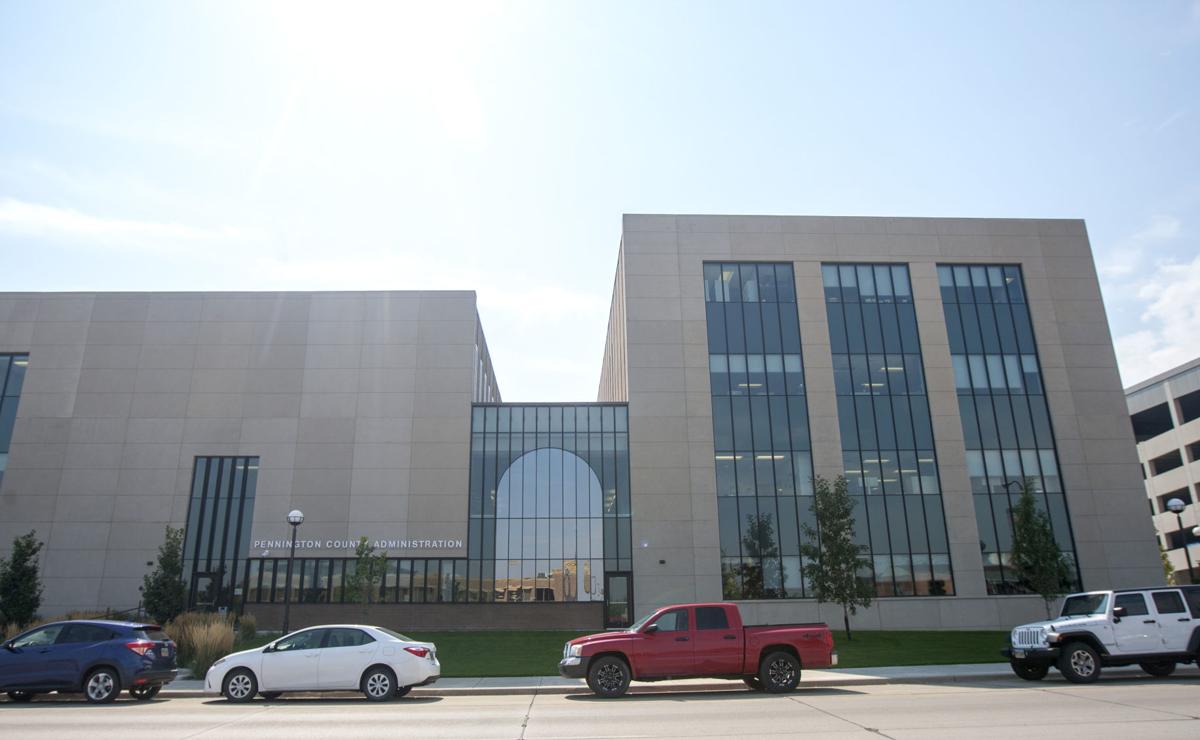 The Pennington County Commissioners discovered the same thing Gov. Kristi Noem did when the coronavirus global pandemic was first identified. State law doesn't give the governor or the county government the explicit right to enforce an order to close businesses to force social distancing.
The commission did take what action it could Friday morning when it voted to restrict access to the County Administration Building except by appointment beginning Monday, March 30, and recommend that residents and businesses in the county "should" recognize and follow the CDC guidelines for hygiene and social distancing to prevent the spread of the COVID-19 virus.
Commissioners Ross Rossknecht and Mark DiSanto were happy that the board's resolution was only a recommendation and not an order.
"I want to thank the businesses in my district," Rossknecht said. "Most of the wineries have closed down and other restaurants have announced they will no longer have inside dining. These businesses are adapting to the guidelines and making the sacrifice. They don't have to be told because they are just a bunch of good folks."
"I would like to thank this board of commissioners for this particular resolution," DiSanto said. "This reflects our trust in our businesses and our citizens. They are intelligent and aware and addressing this situation with seriousness without being forced."
DiSanto said from what he is observing is that businesses are already following these recommendations.
Later in the meeting, Commission Chair Deb Hadcock asked Assistant State's Attorney Jay Alderman if the board even has the authority to close businesses.
"I'll be up straight. We're damned if we don't and damned if we do," Hadcock said. "We're doing our best to figure out the balance between the virus and the economic impacts of it."
Alderman said his answer was complicated. 
"I can't say there is a statute that specifically gives the county that power," he said. "I can stand here before you and say I can take a word out of one statute and a phrase out of that one and squeeze them together on a piece of paper and make one. I can do that."
He said his advice is to wait until Monday or Tuesday to see what the legislators do when they return to Pierre for the veto session.
"If that doesn't happen, if we don't get the kind of help or feedback you need and you feel like there is nothing more you can do except to take the next step and pass an ordinance to do that, I will gladly put that together for you," Alderman said. "It's been said we are kind of in this war and you don't have to be ashamed to do everything you can to support that."
The commission also heard about the effects of the new act of Congress to support governments, businesses and people. 
DiSanto asked how the top rate per day was selected and asked about how the public sector will be reimbursed for the money it costs them since they can't receive tax credits like a business.
"People need to remember this is your money," DiSanto said. "It is coming out of your pocket. Government assistance has to be paid for and it comes out of the workers' pockets."
Concerned about COVID-19?
Sign up now to get the most recent coronavirus headlines and other important local and national news sent to your email inbox daily.