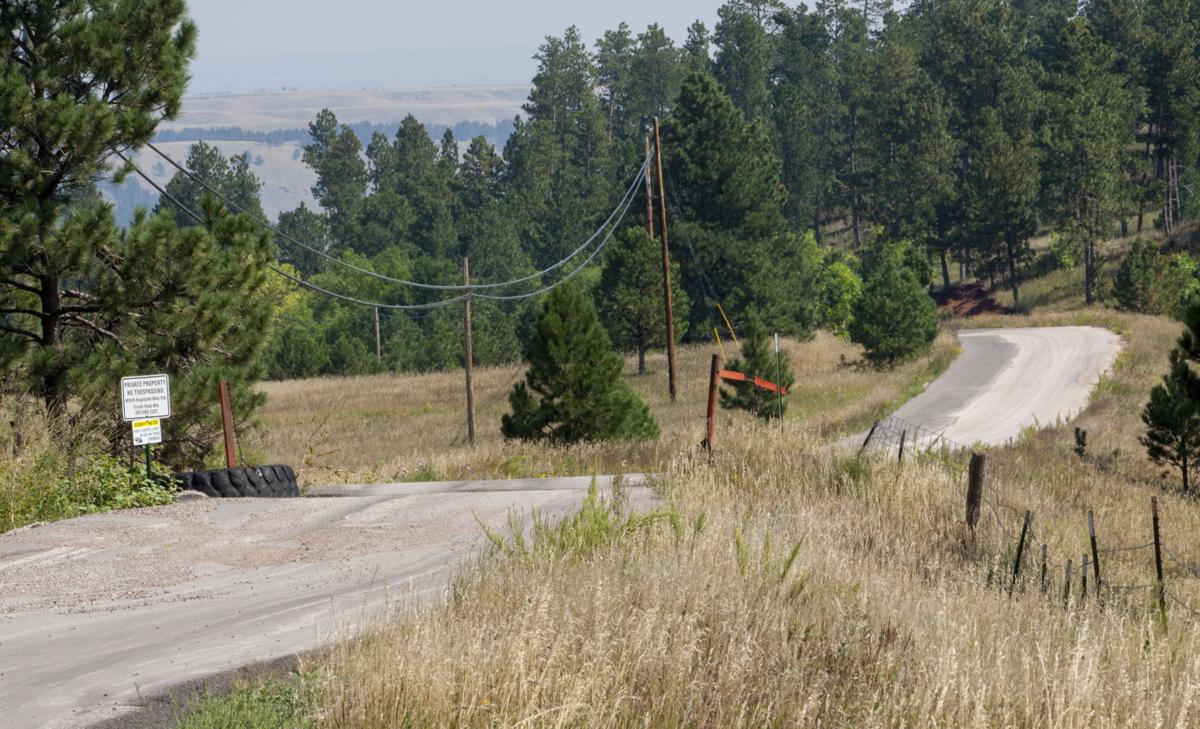 The Pennington County Board of Commissioners will hold a special public meeting at 5:30 p.m. Feb. 13 to discuss a mining ordinance almost two years in the making.
But at Tuesday's meeting, it seemed the true work is just getting started.
The county's proposed amendment to its ordinance dealing with mining permits drew a large crowd of concerned citizens to the county commission meeting Tuesday morning, prompting county commissioners to schedule a special meeting — before any discussion of the matter — solely for discussion of the first reading of the proposed changes.
Doing so, commissioners agreed, would give the citizens time to enumerate their many qualms. Those who spoke Tuesday said they would not be able to attend the Feb. 13 meeting while those who could were instructed to save their comments for next week's meeting.
Tuesday's speakers included Philimon Two Eagle of the Sicangu Lakota Treaty Council, who read a prepared statement by Rosebud Sioux Tribe President William Kindl that referenced the 1868 Fort Laramie Treaty in which the Black Hills were recognized as part of the Great Sioux Reservation and set aside for exclusive use by the Sioux people.
Cheryl Angel, a Lakota elder, activist, and Rosebud reservation member born in the Black Hills, added that the archeological significance of the hills and areas under question weren't being properly represented. The state historic preservation officers repeatedly failed to consult with tribal historic preservation officers, she said.
"Our sites, our people, our places that are sacred to us aren't being recognized and they're being endangered," she said.
Other citizens brought forward different complaints, including Nancy Hilding, president of the Prairie Hills Audobon Society, who said the ordinance should require all mining operations to apply for a conditional use permit and that the board of commissioners, not the county planning commission, should make the final decision on mining permits.
Currently, the planning commission makes decisions on mining permits. Their decision can then be appealed by affected citizens to the board of commissioners but the appeal, according to the new ordinance, would need to be filed within five business days of the planning commission's decision. Hilding also opined that even if a mining company fulfills all the requirements of the ordinance, the commission should still have the discretion to deny the permit.
Many other citizens in attendance remained seated and silent, ostensibly waiting to comment at the Feb. 13 meeting.
Other than a two paragraph section titled Section 507-B, mining for mineral extraction — gold mining, for example — is not mentioned or addressed in the ordinance. 507B was labeled a stop gap measure by assistant state's attorney Michaele Hoffman, who noted that the county's current mining moratorium would end on April 5.
The formation of a separate committee to deal with ordinances related to hard rock mining was briefly mentioned as a possibility in the near future but no firm declarations were made.
The ordinance amendment to be discussed on Feb. 13 comes after a county committee was formed in April 2016 to discuss and rewrite large sections of the ordinance, especially as it relates to mining permits, following a decision to deny Croell Redi-Mix a permit to expand their limestone mining operations. Croell Redi-Mix supplies raw materials for concrete and other products through its limestone mining at a site about one mile east of the Bear Country USA drive-thru wildlife park along U.S. Highway 16, south of Rapid City.
The county's denial was eventually appealed by Croell in a circuit court, which reversed the county's decision. The county commission then appealed the circuit court's decision to the South Dakota Supreme Court, which ruled in December 2017 that Croell needed to obtain a mining permit, something it claimed was unnecessary in its circuit court argument since it was zoned A-1 Agricultural District, which allows for temporary quarries permitting the extraction of sand, gravel or minerals with only a construction permit.