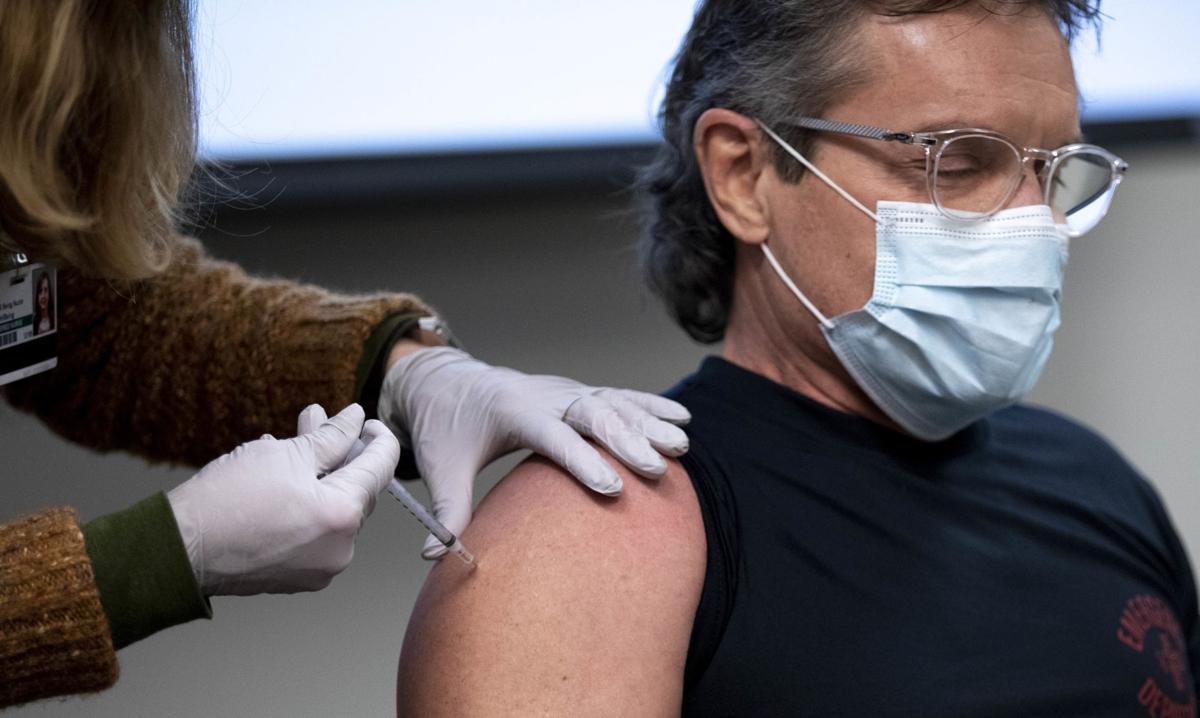 No one was expecting a year like 2020 — from school and business closures to President Trump's visit to Mount Rushmore to the Sturgis Motorcycle Rally held in the middle of the pandemic to the more than 1,400 South Dakotans who lost  their lives to COVID-19.
Here's a look back at the area's biggest stories, memories of those who died, and what kept the community going through it all.
"Our bodies have never seen this before. Our bodies are naive to (coronavirus)."
COVID-19 impacted every event, business and person this year, leaving no stone unturned.
More than 1,400 South Dakotans have died of COVID-19. They are mothers, fathers, sisters, brothers, daughters, sons, relatives and neighbors. …
Trump was joined by First Lady Melania Trump on Air Force and Marine One. They were escorted by Gov. Noem and U.S. Rep. John Thune.
PHOTOS: Trump visits Mount Rushmore for fireworks
Fireworks attendees enter Mount Rushmore grounds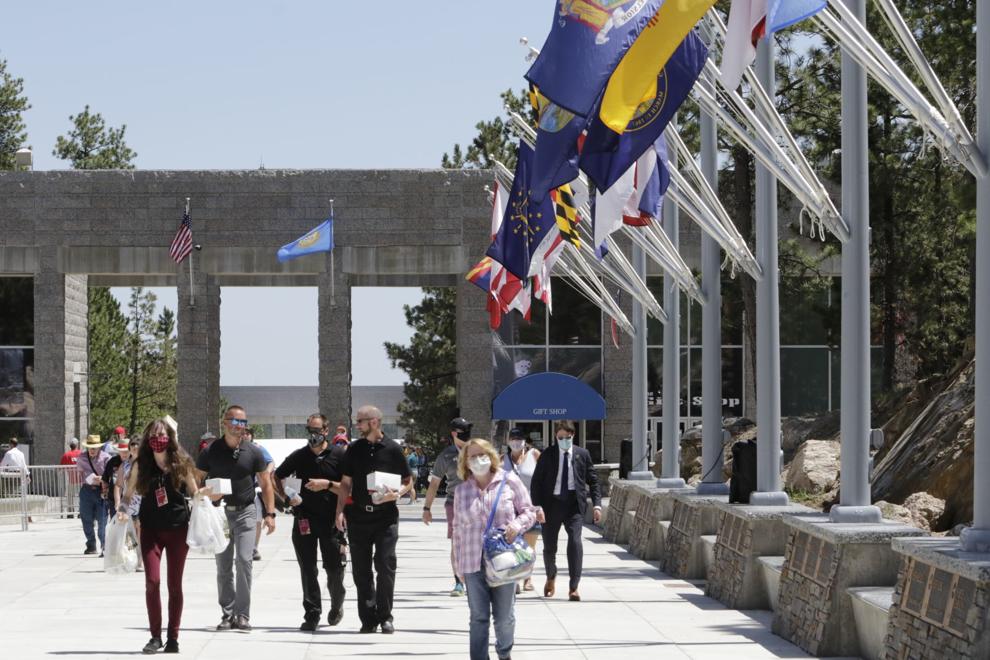 U.S. Army wears masks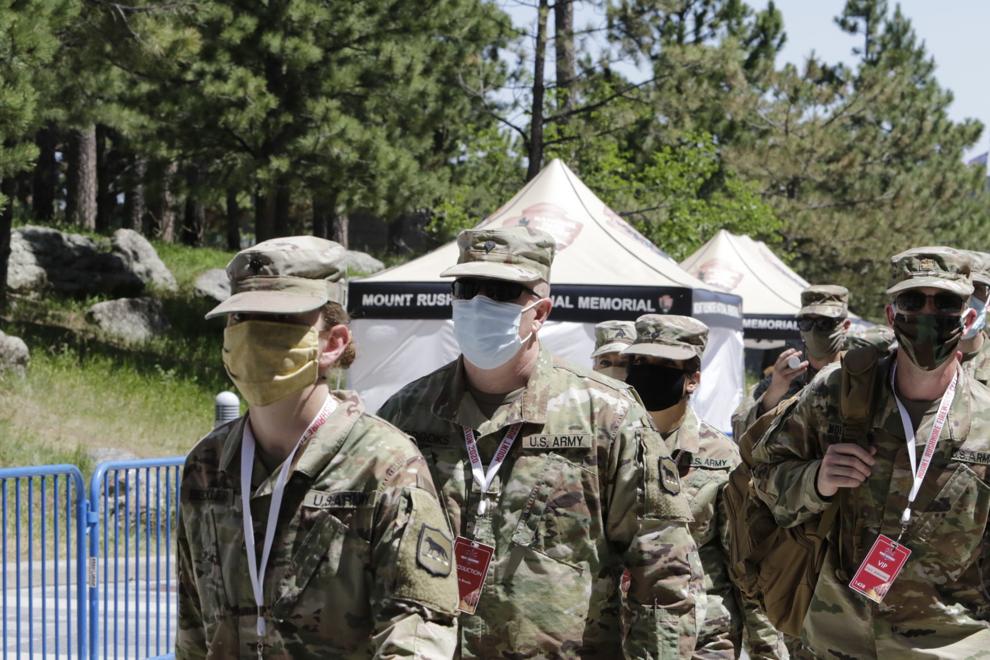 Security checks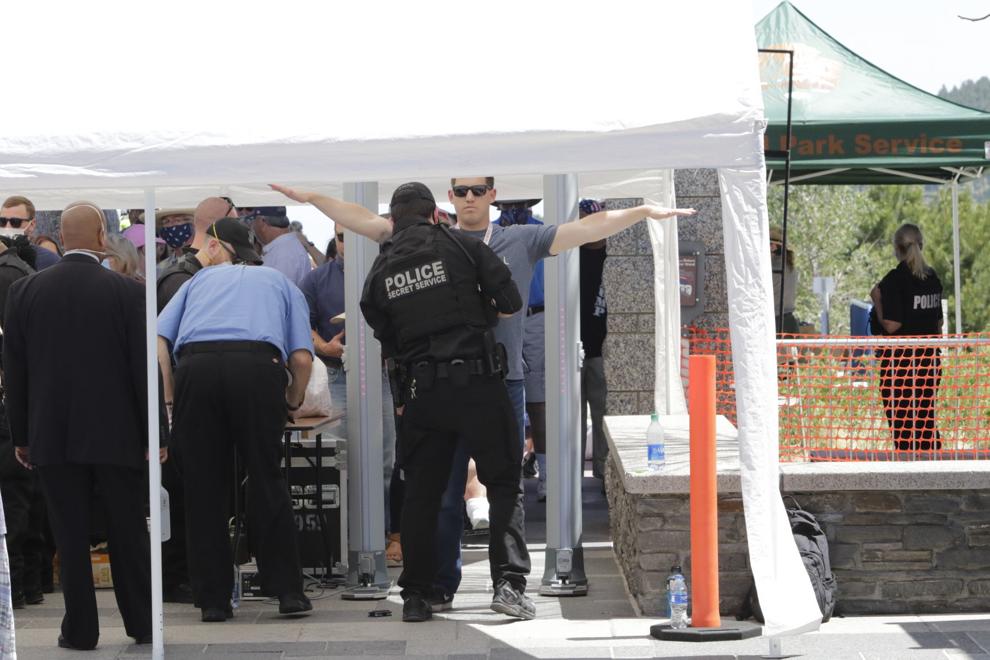 Crowd grows in size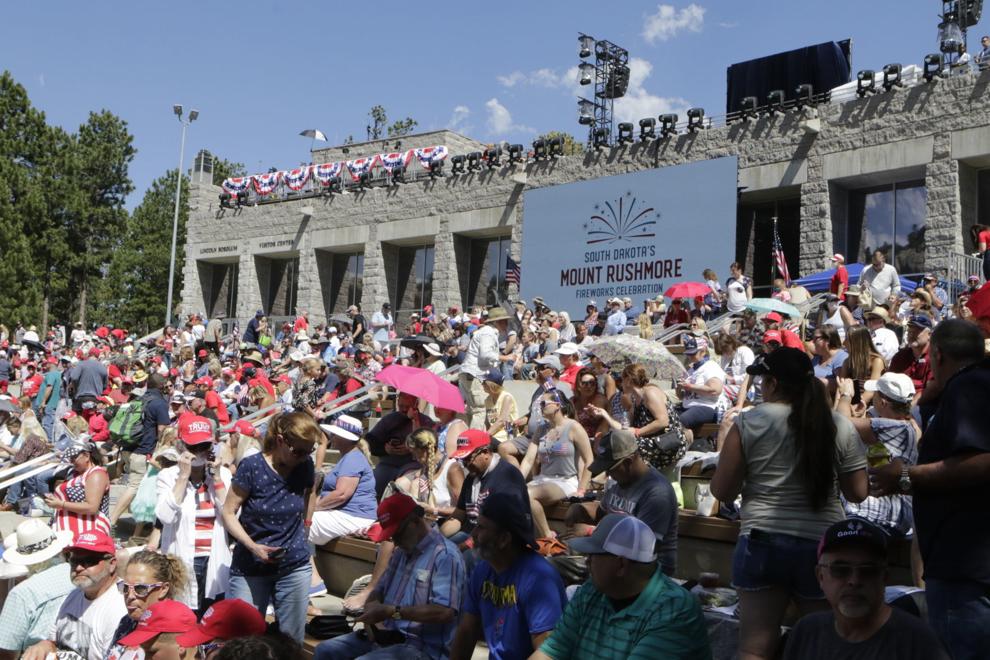 No mask mandate
Police, Secret Service convene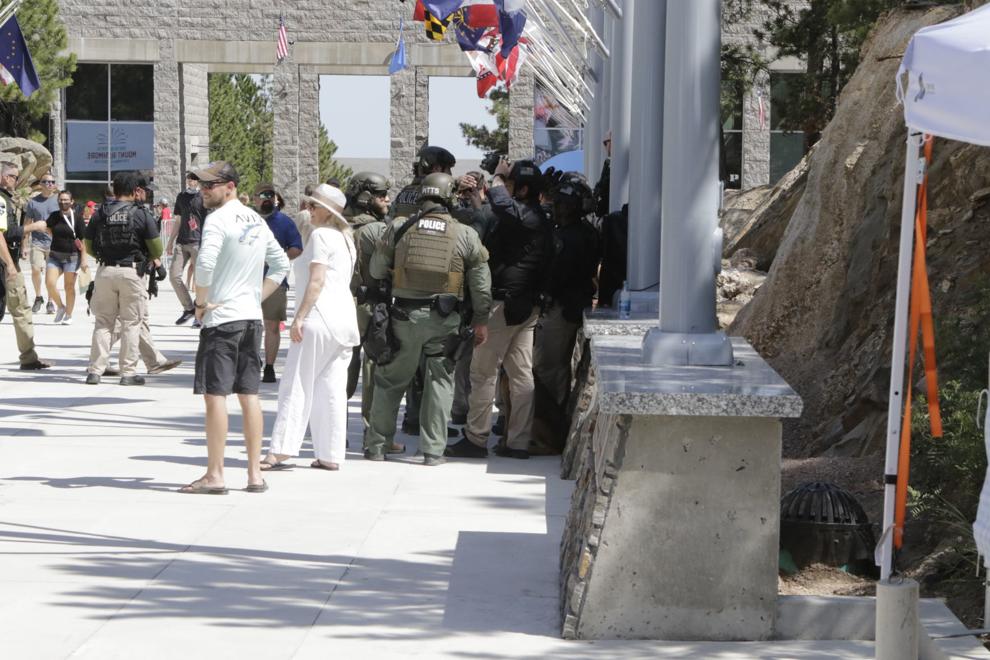 Park official kicks off the show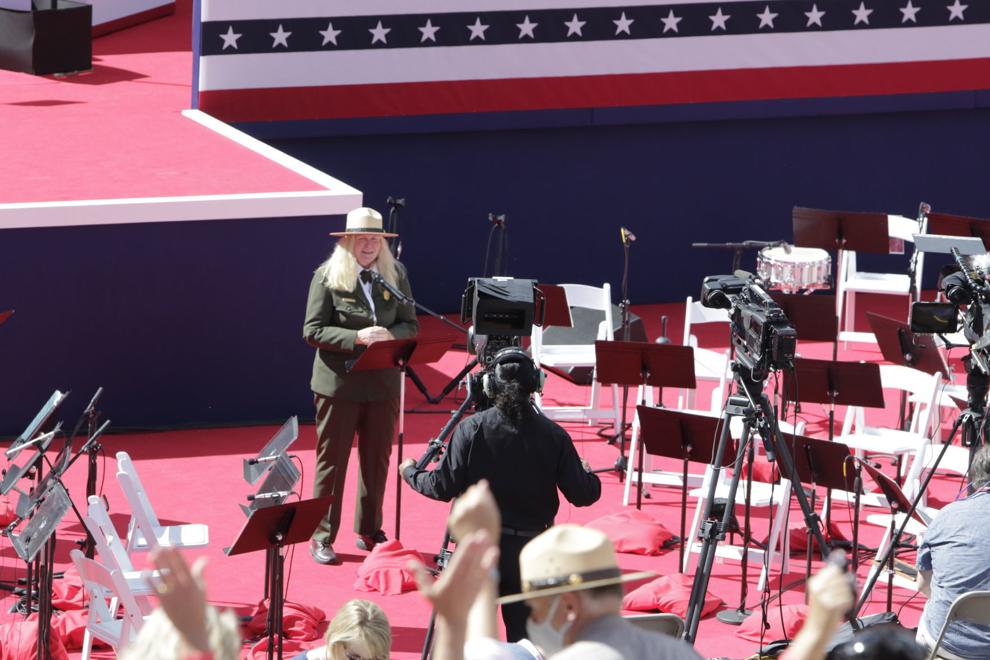 Pegasus plays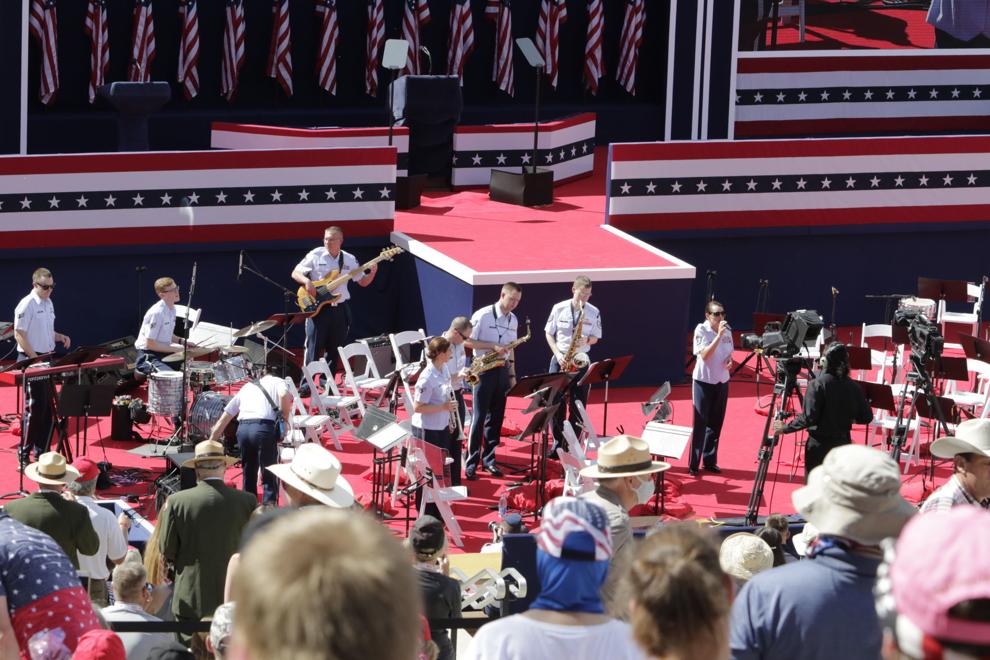 Roosevelt speaks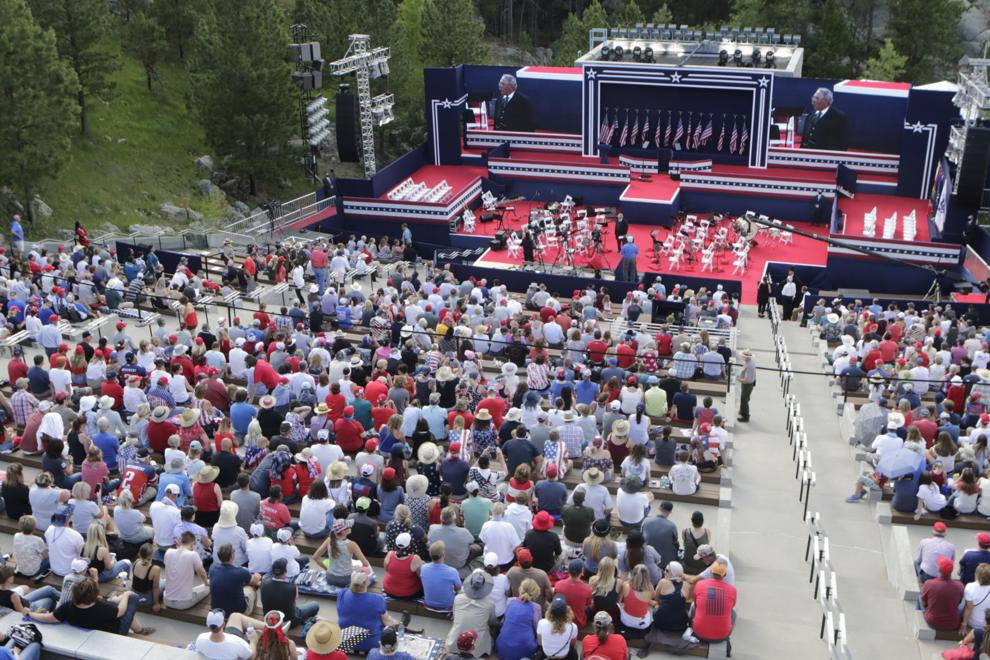 No social distancing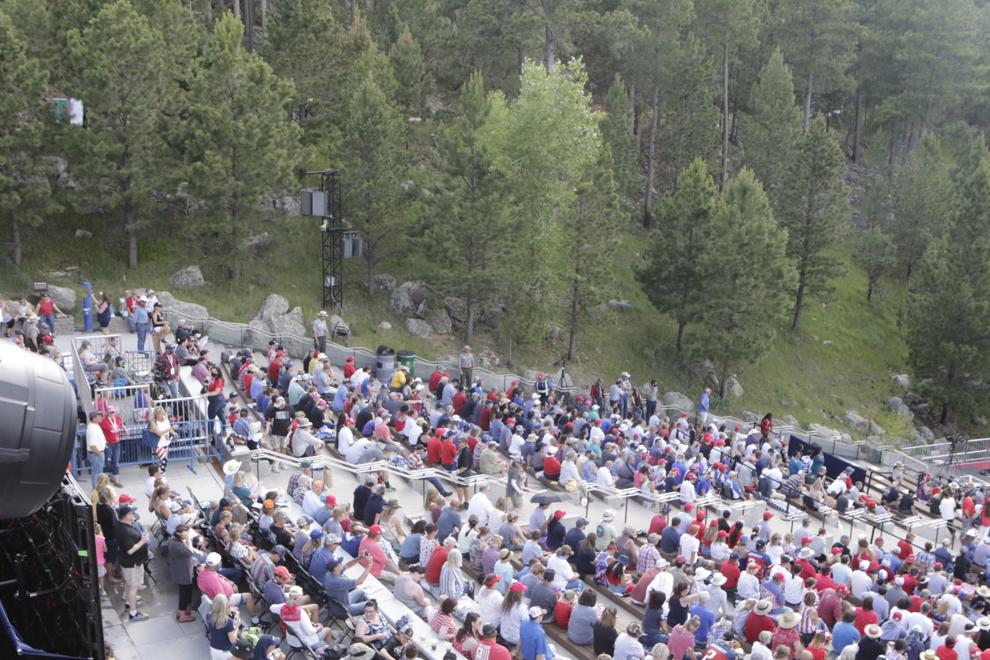 Standing room only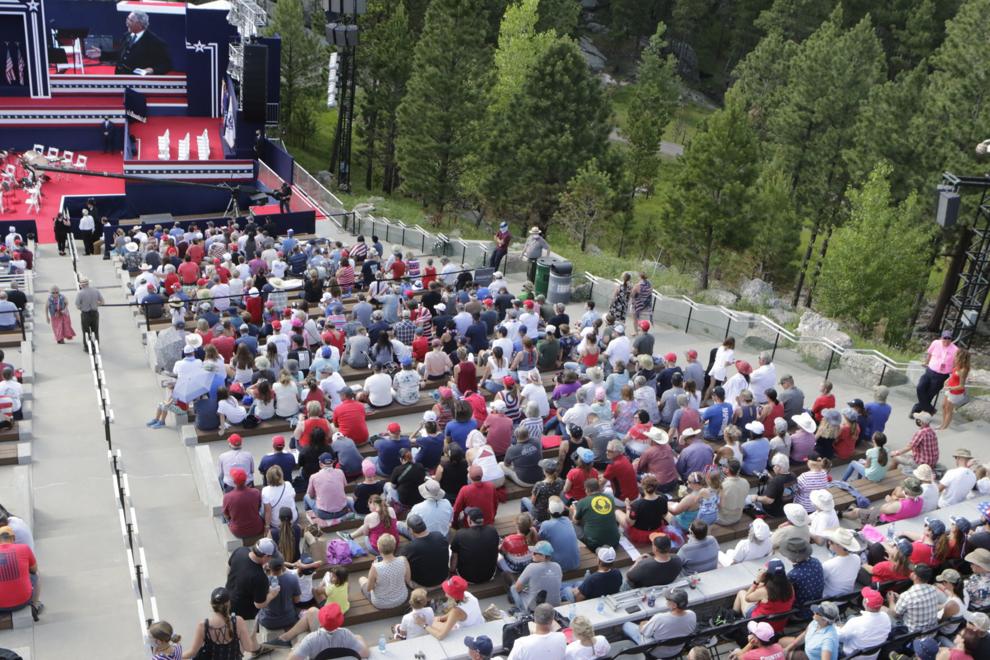 Hoop dancer performs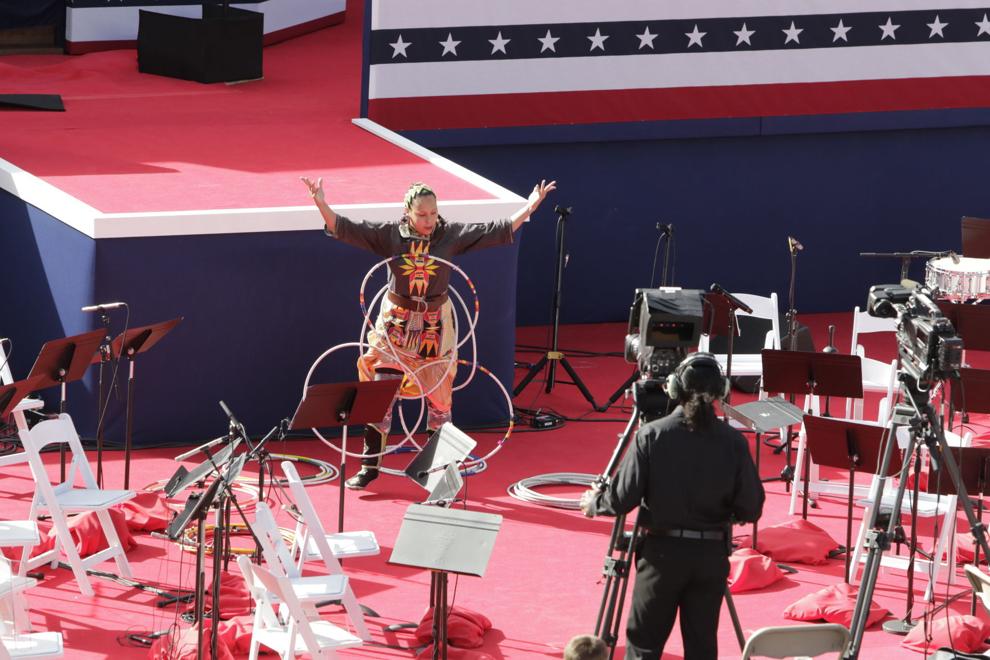 Indigenous representation at Mount Rushmore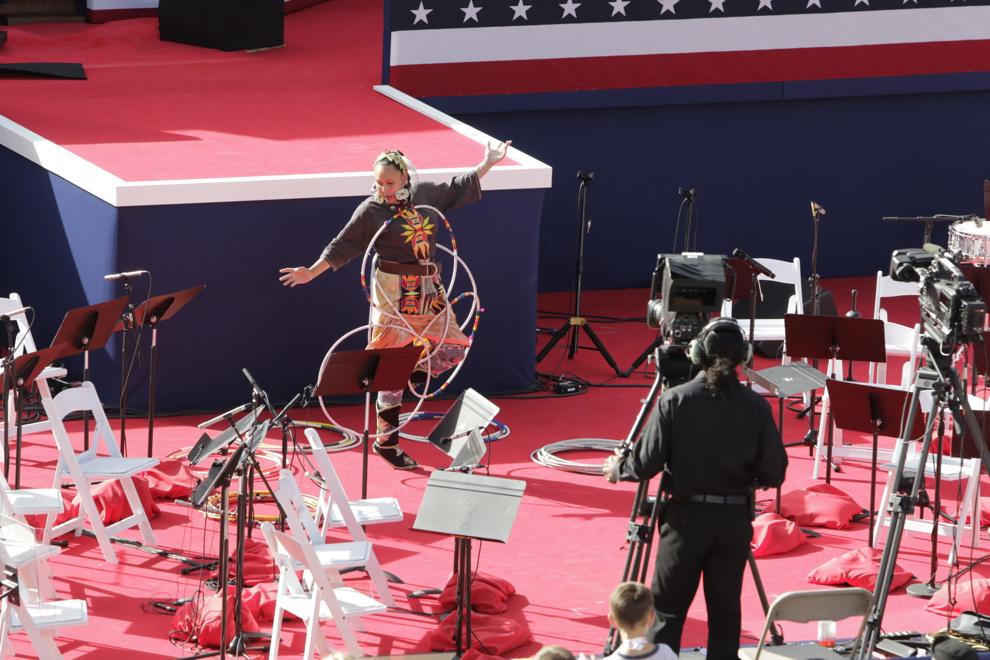 Trump supporters fly the flags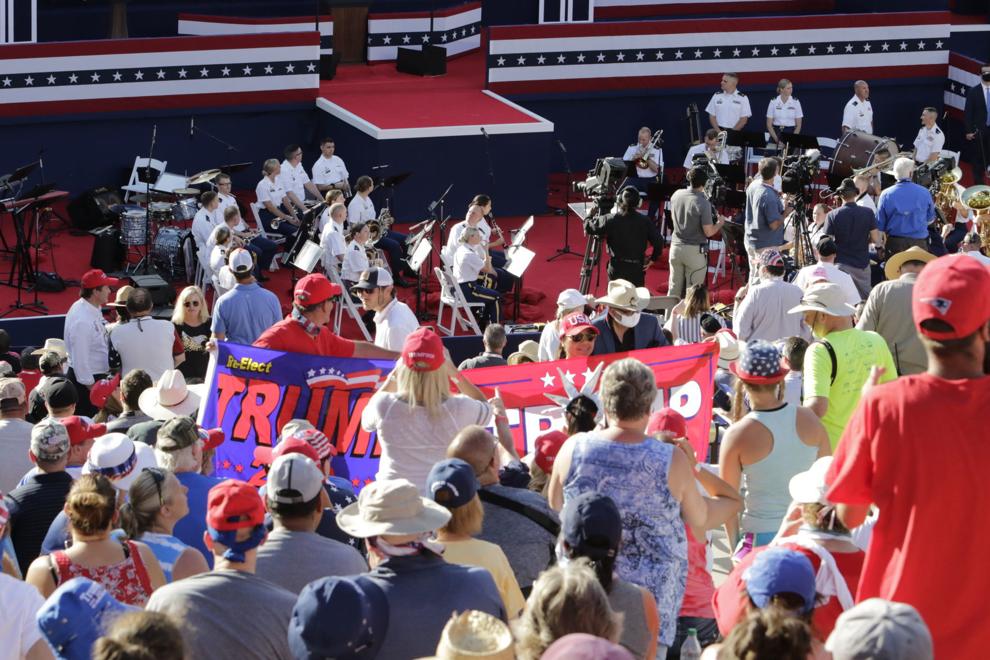 Air Force One flies over the crowd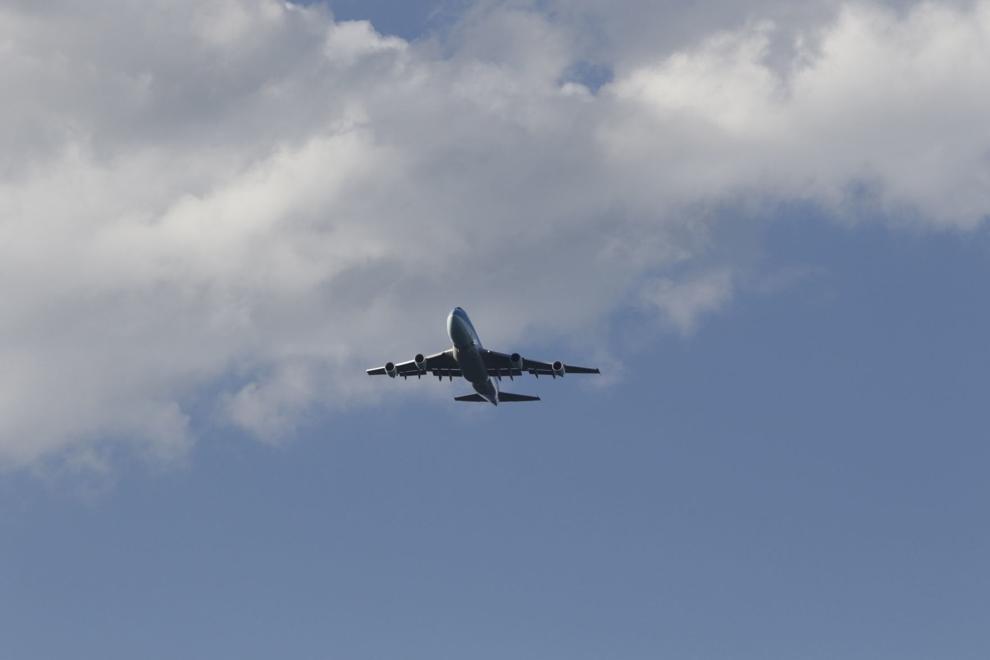 Marine One takes a turn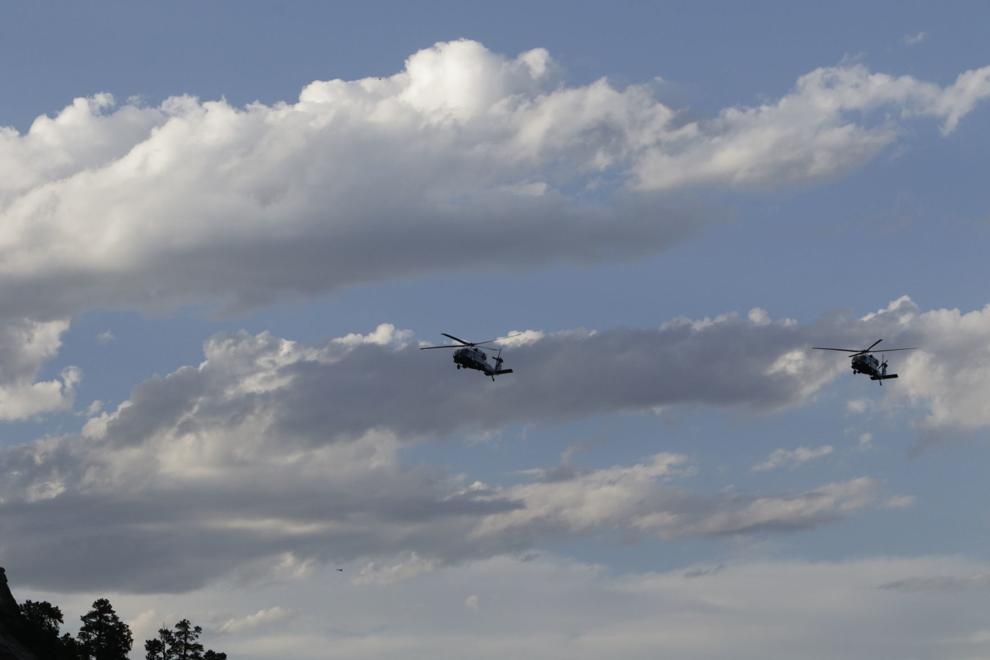 Marine One flyover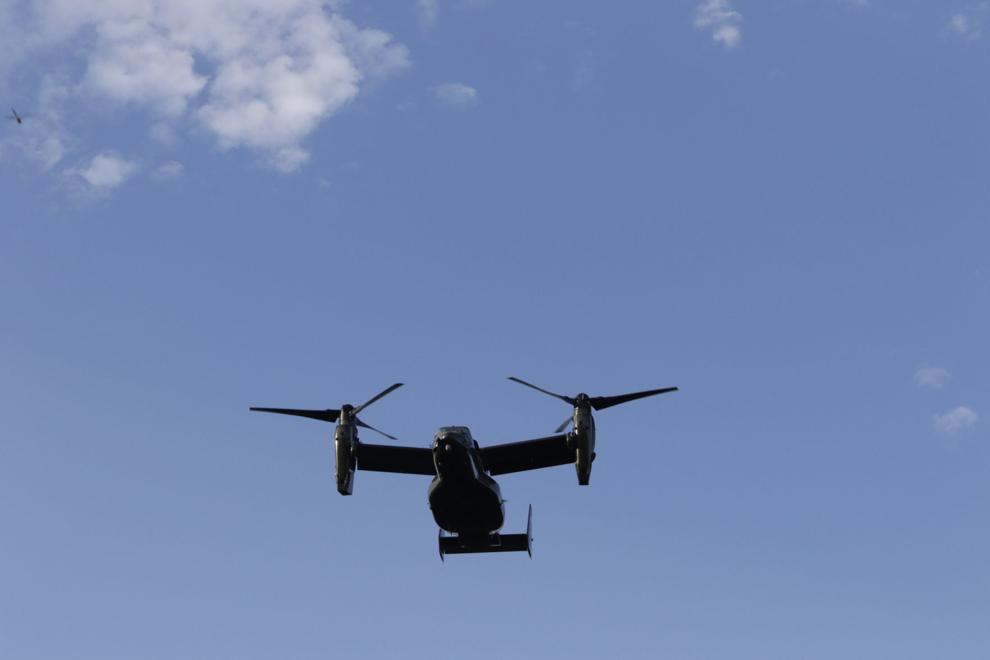 Marine One flyover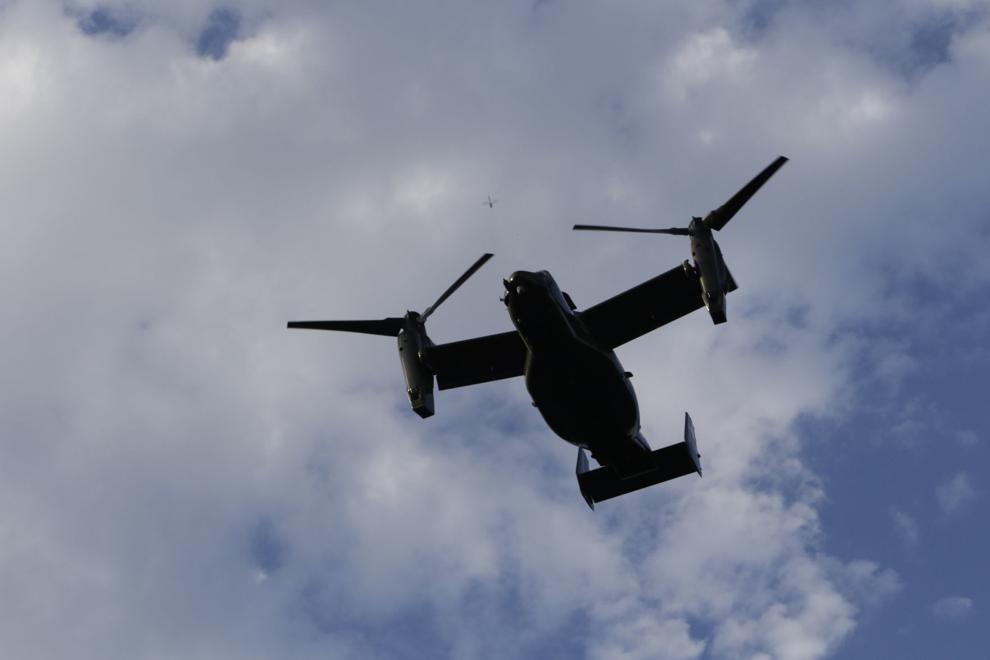 Marine One flyover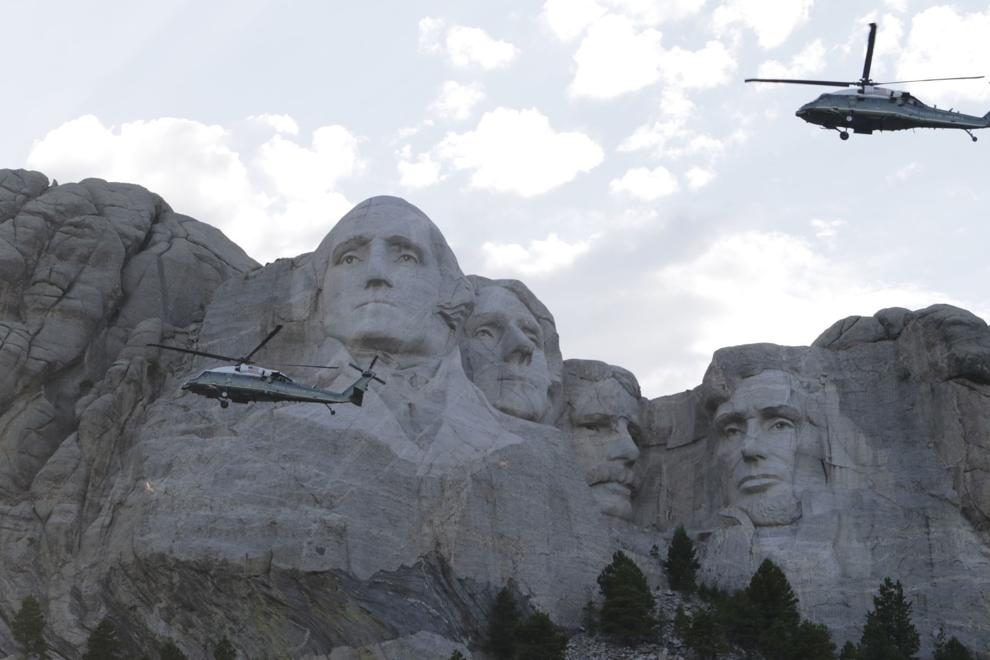 Homemade signs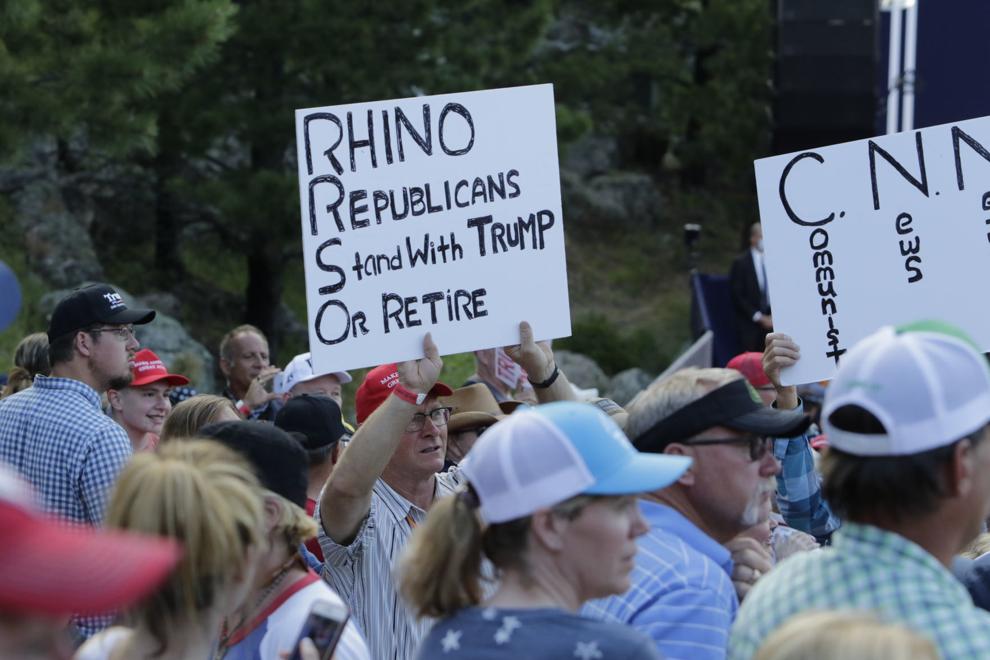 Noem's family takes a seat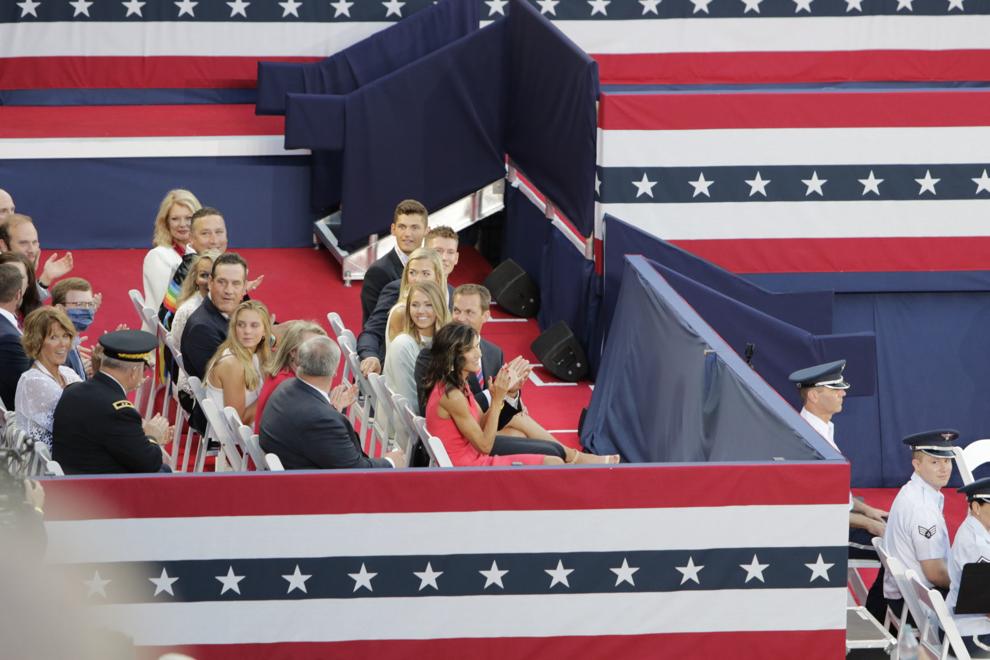 Trump's family appears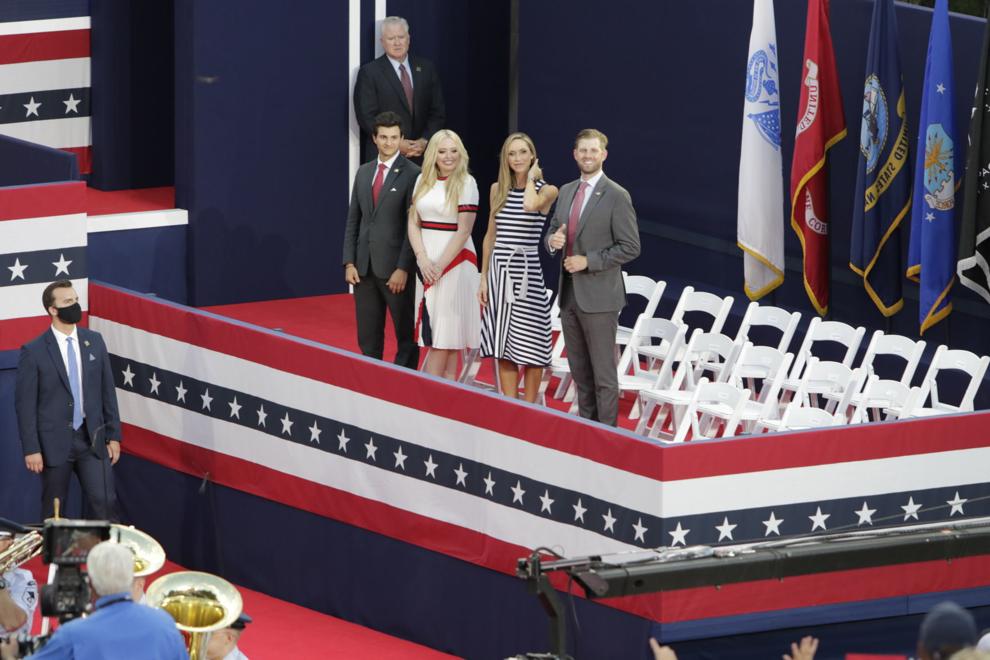 Trump's side of the stage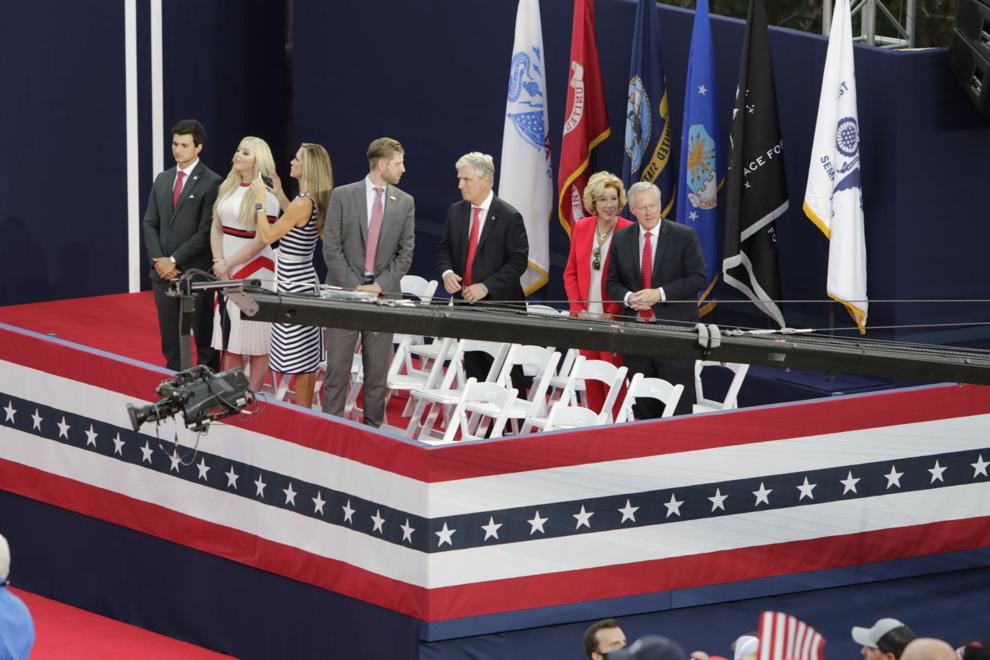 Thune and Rounds appear with "thumbs-up"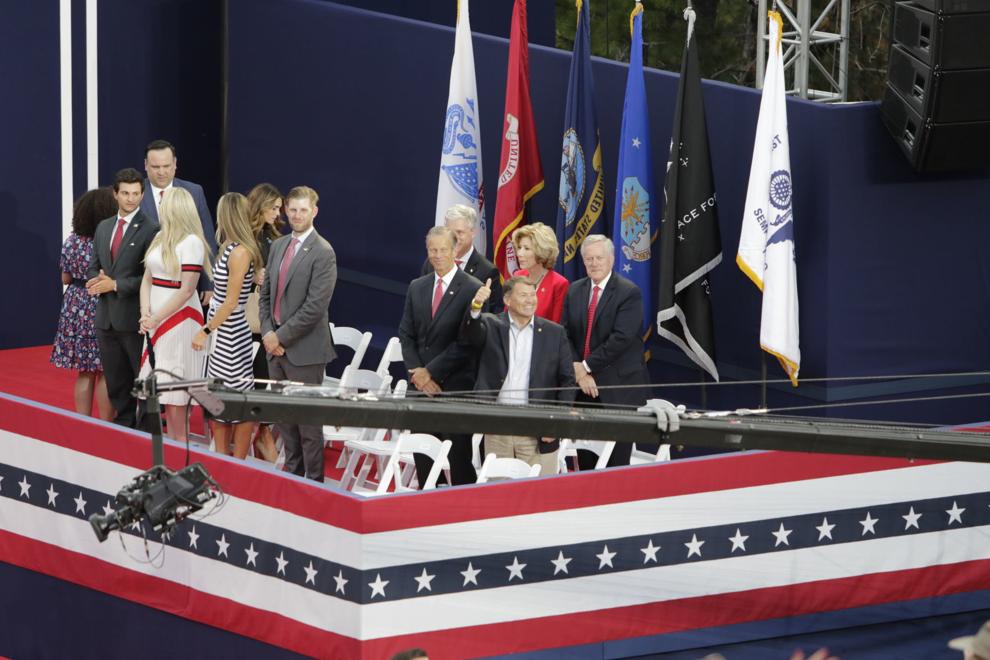 POTUS and FLOTUS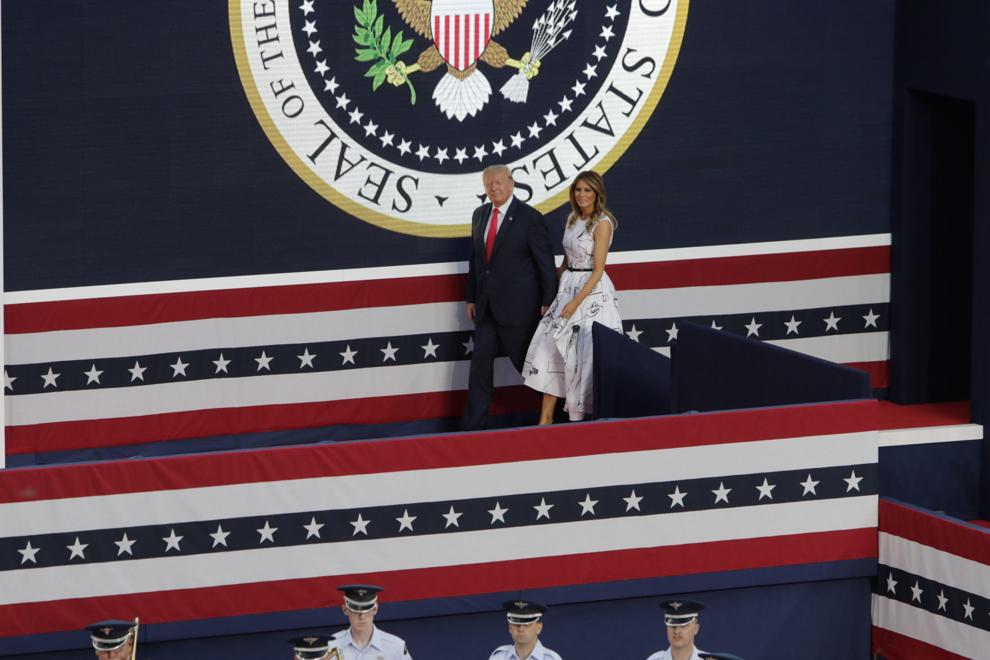 Trumps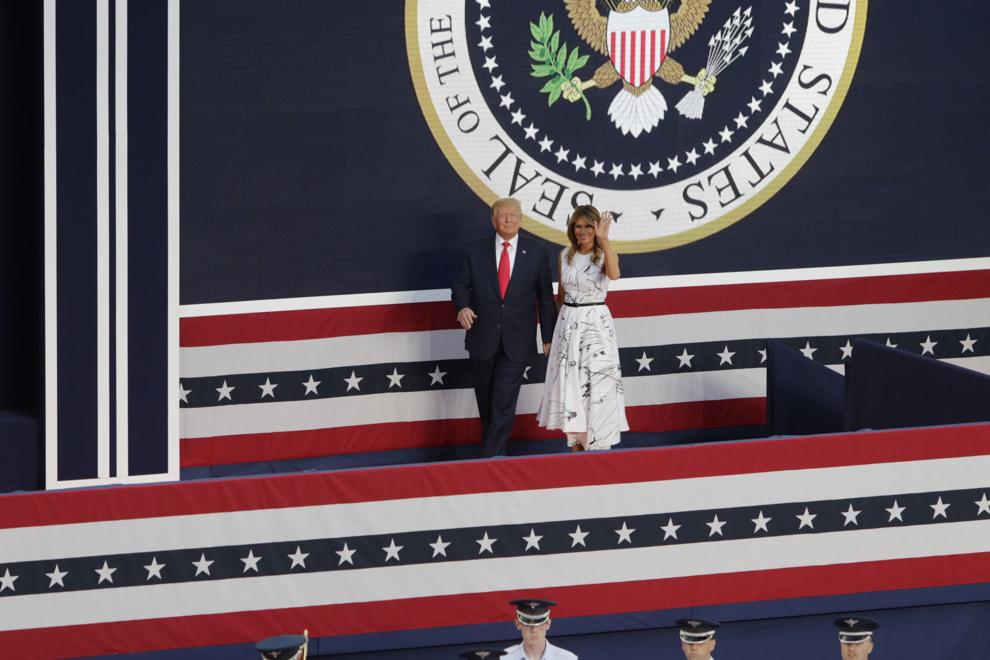 Trumps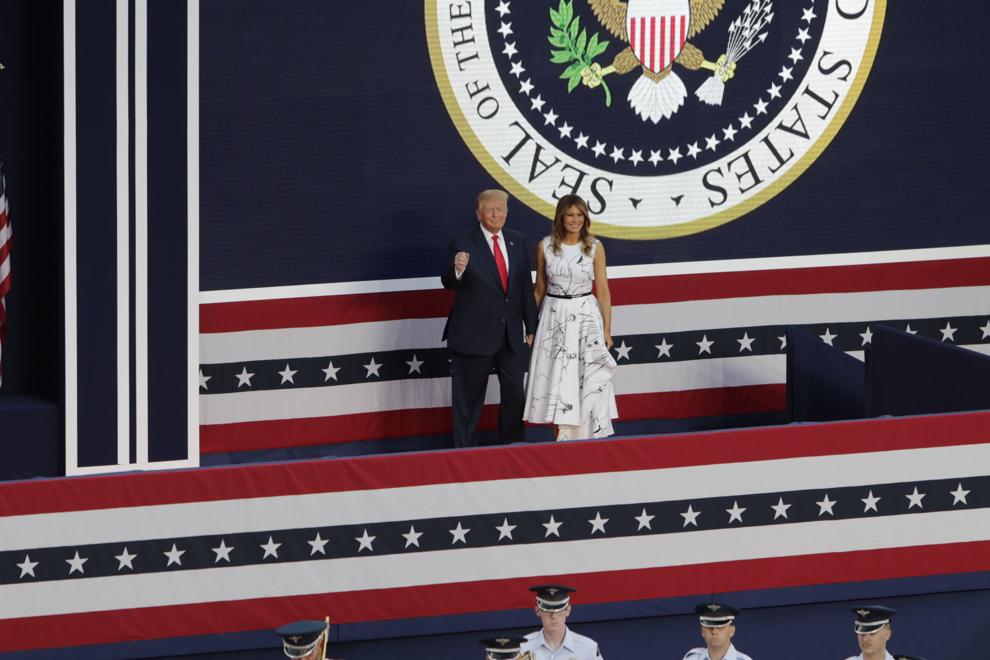 Trumps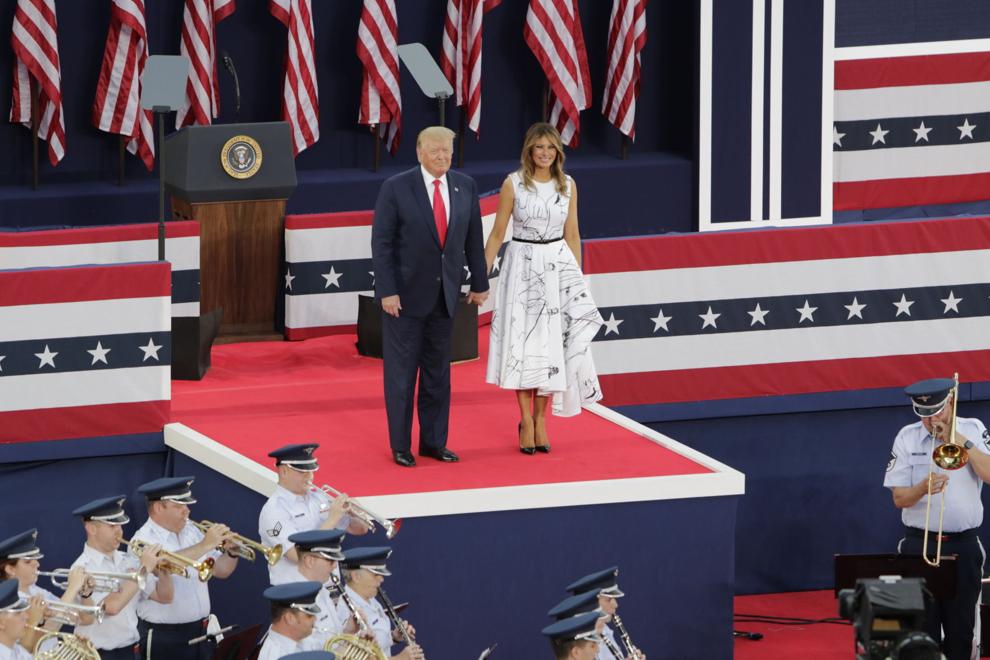 Trumps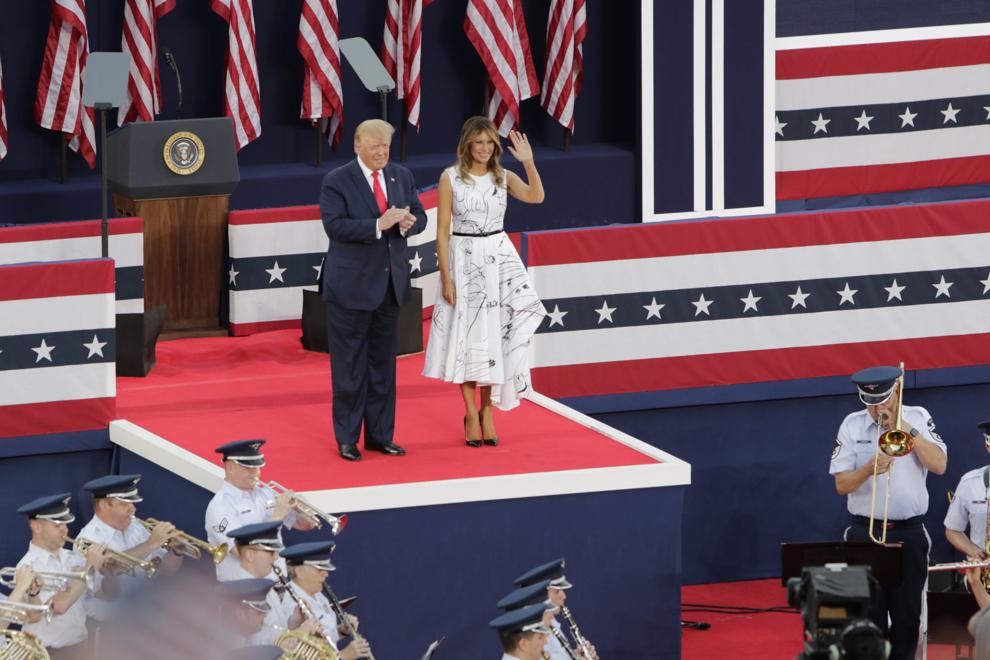 National Anthem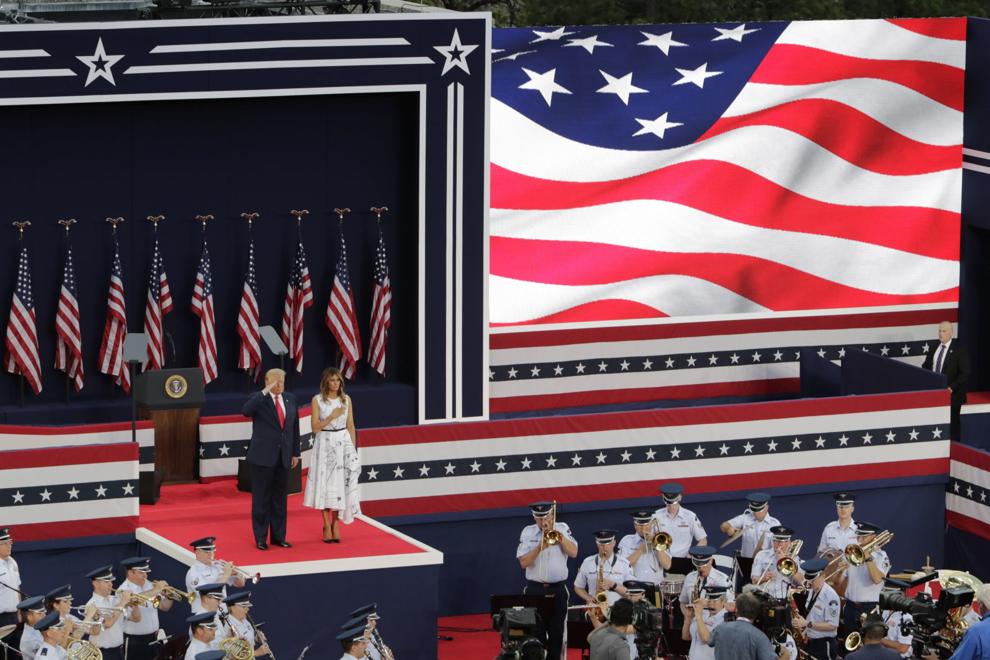 National Anthem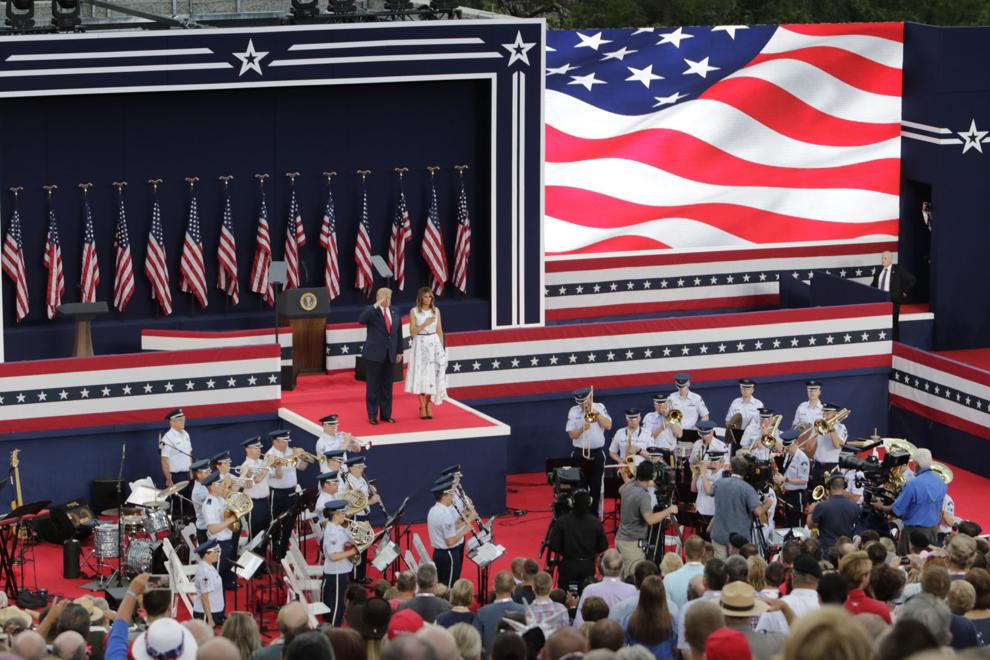 Flyovers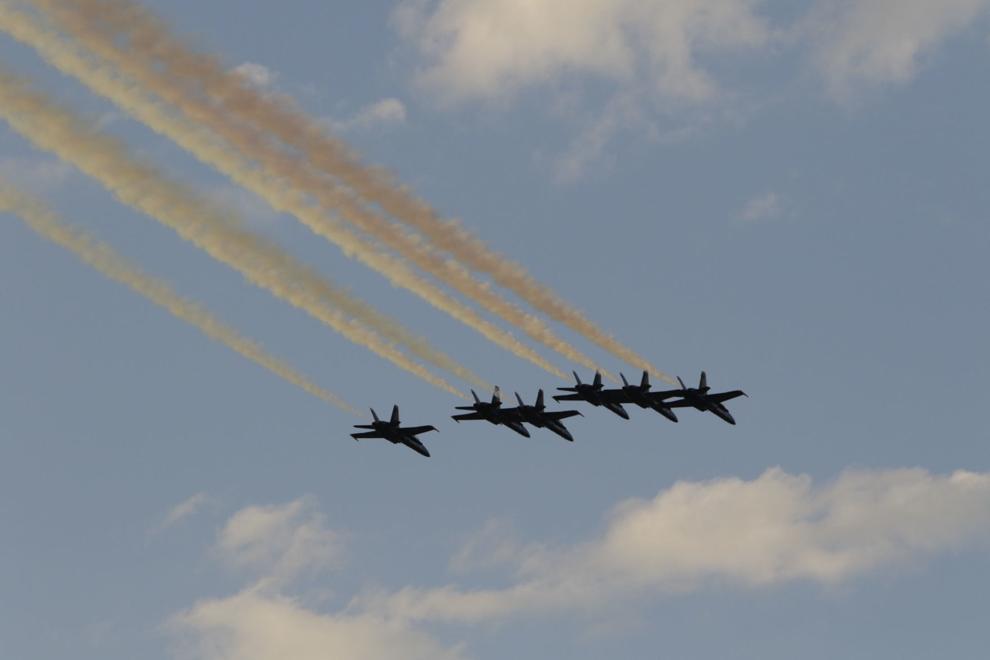 Flyovers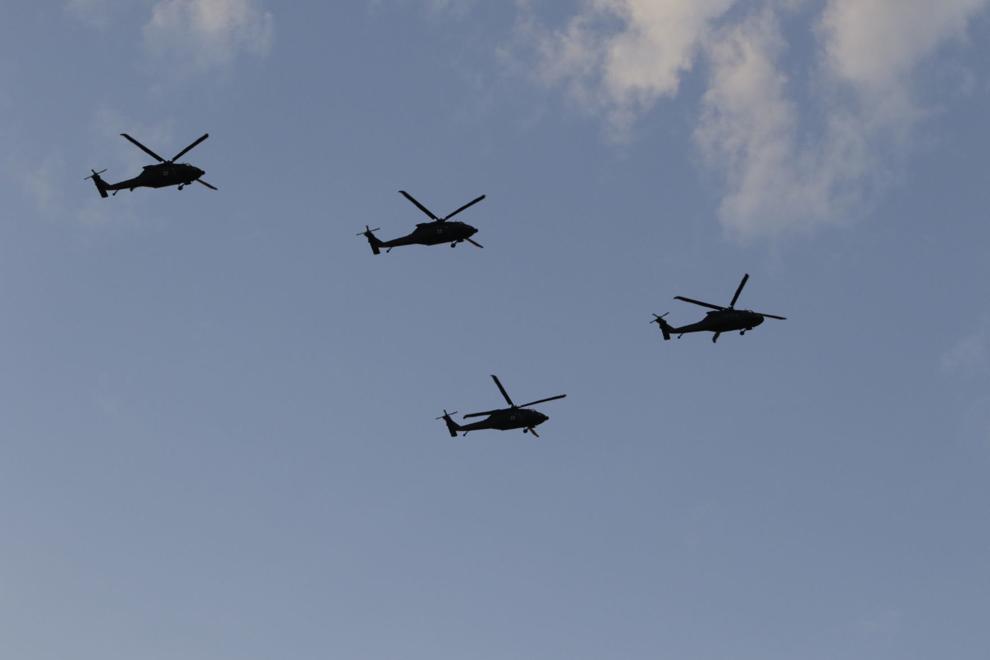 Flyovers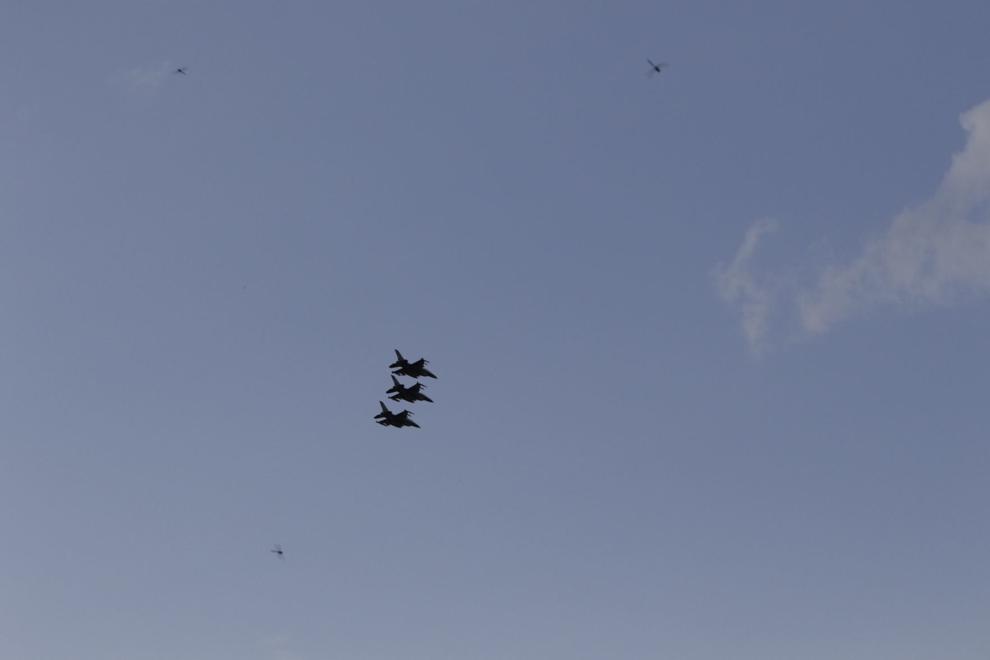 Applause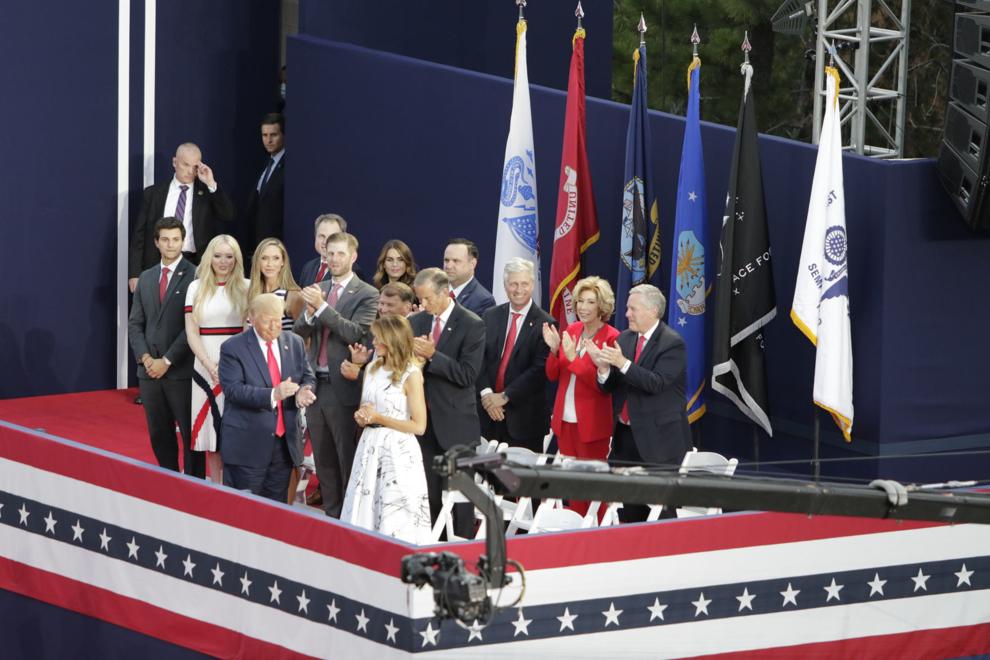 Trump's side of the stage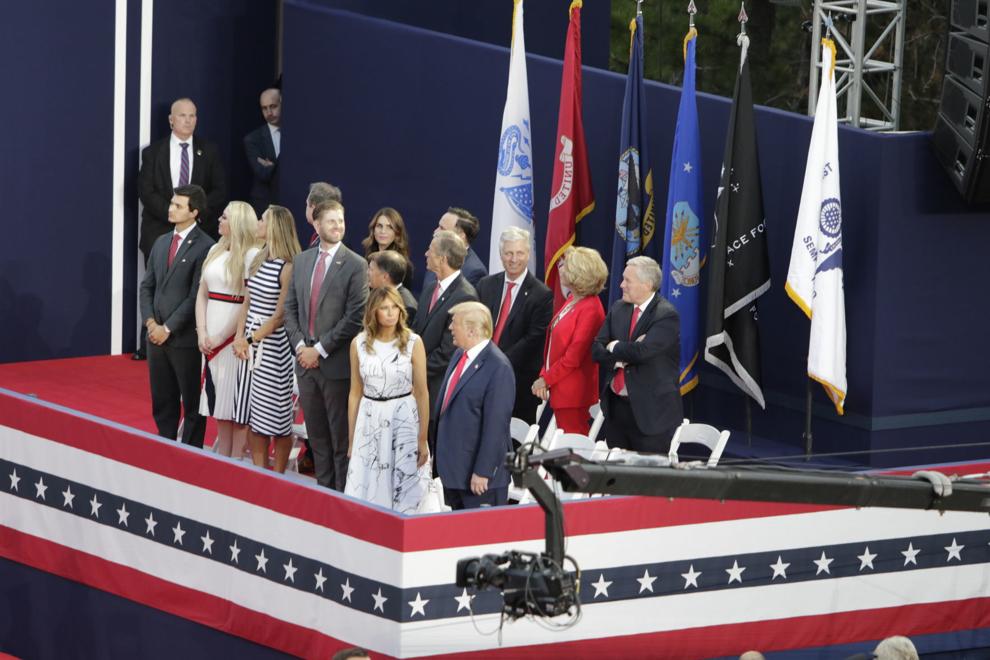 Flyovers
Noem speaks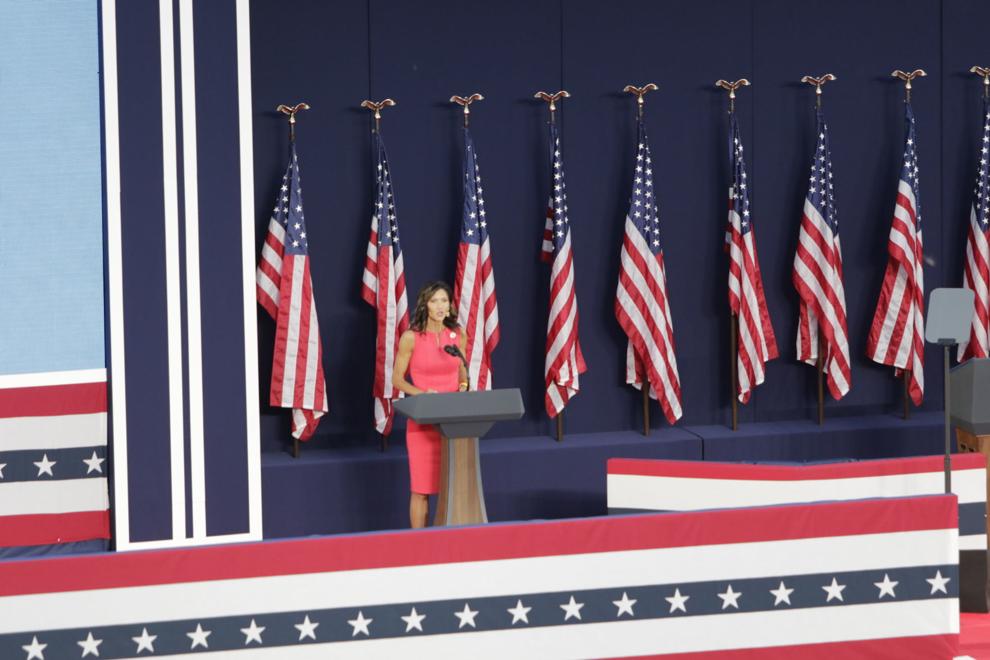 Secretary of Interior gives an address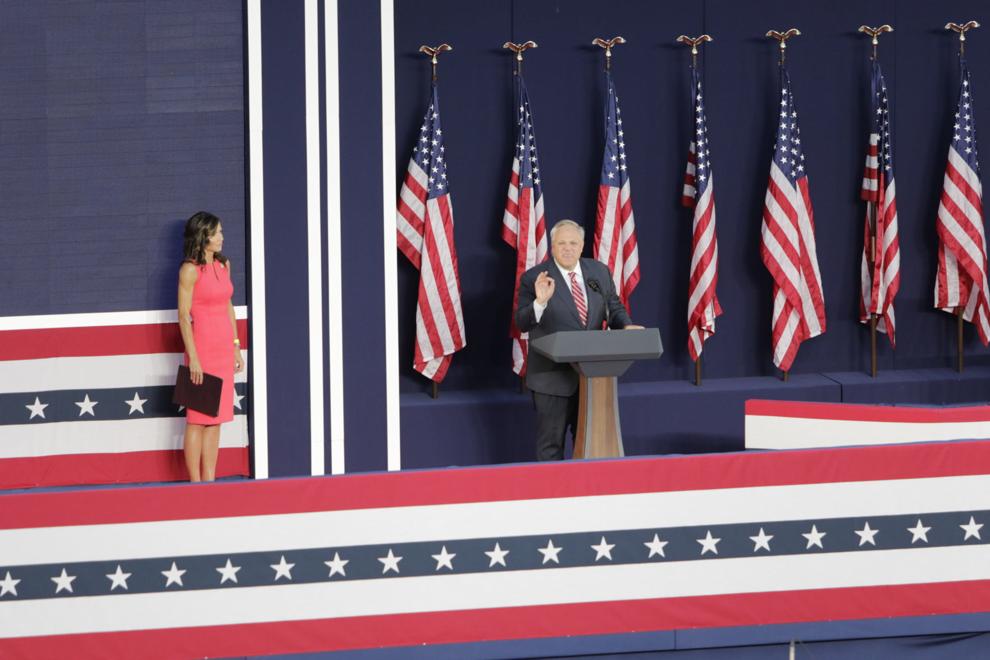 Trump talks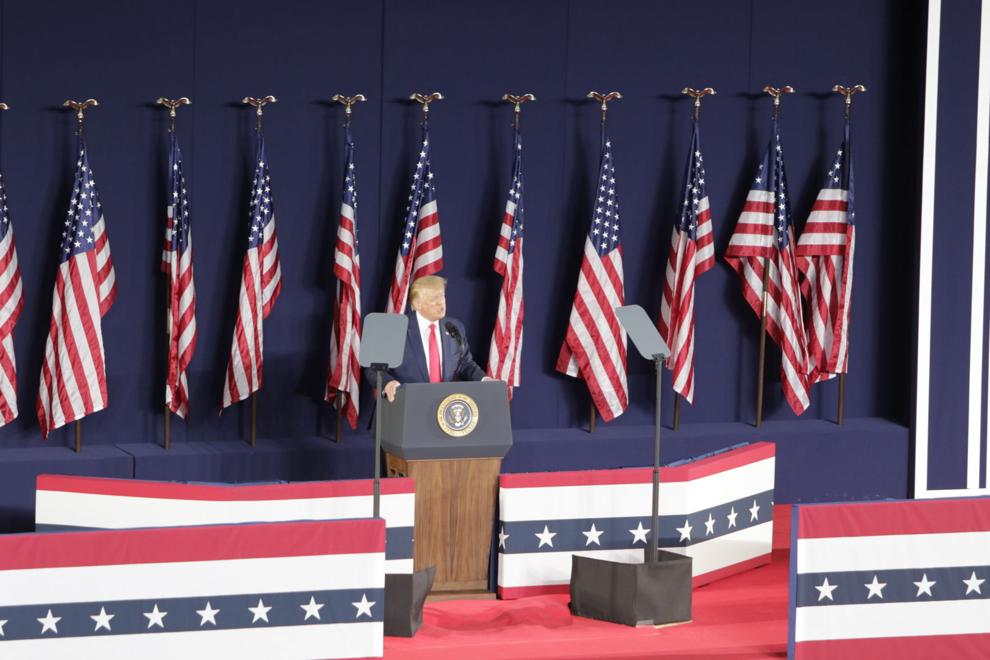 Fireworks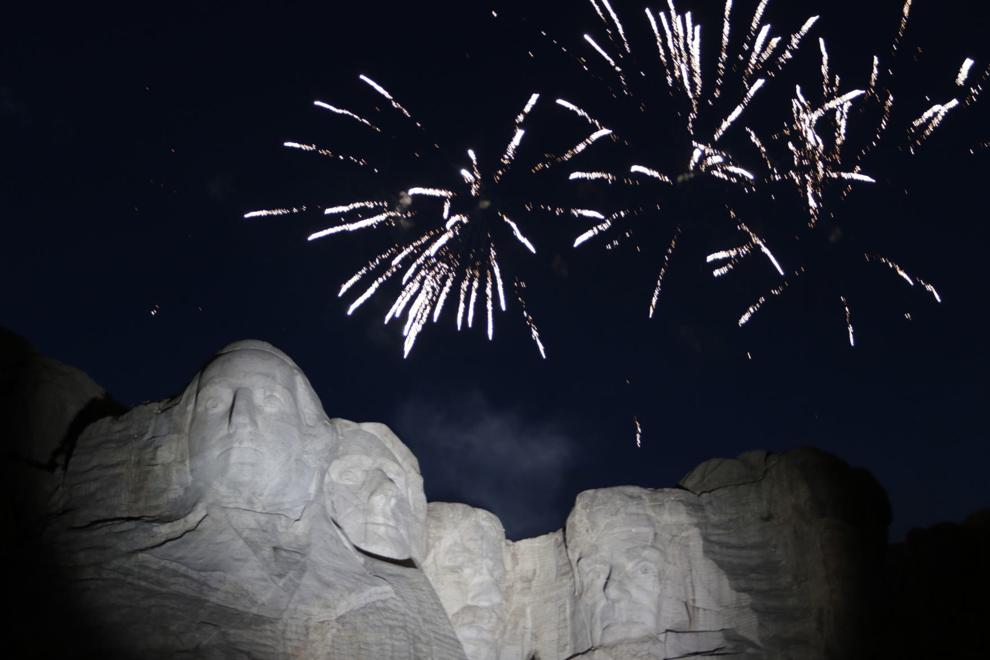 Fireworks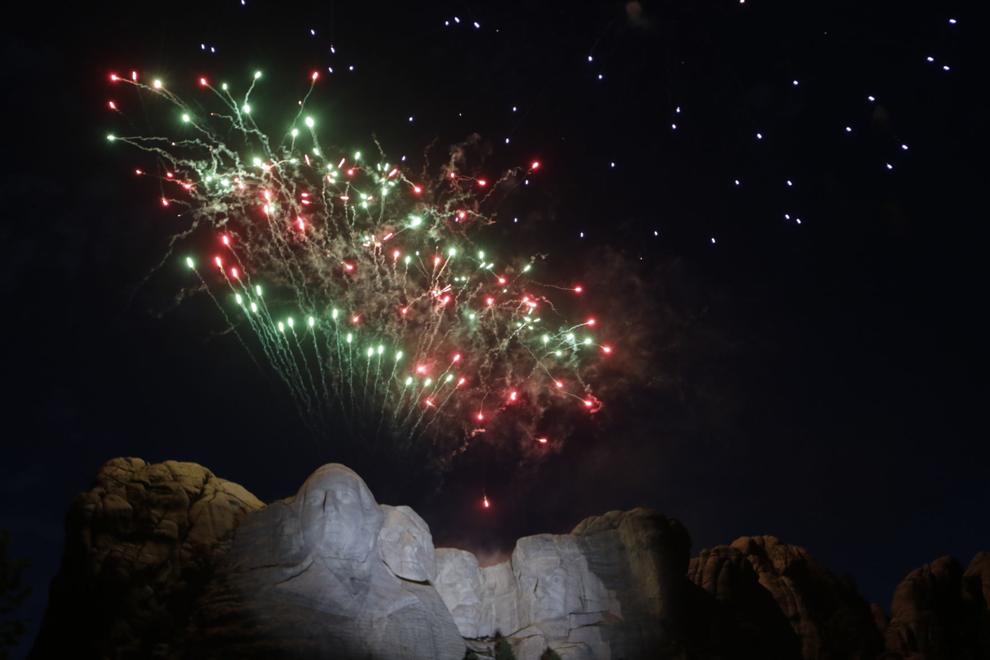 Fireworks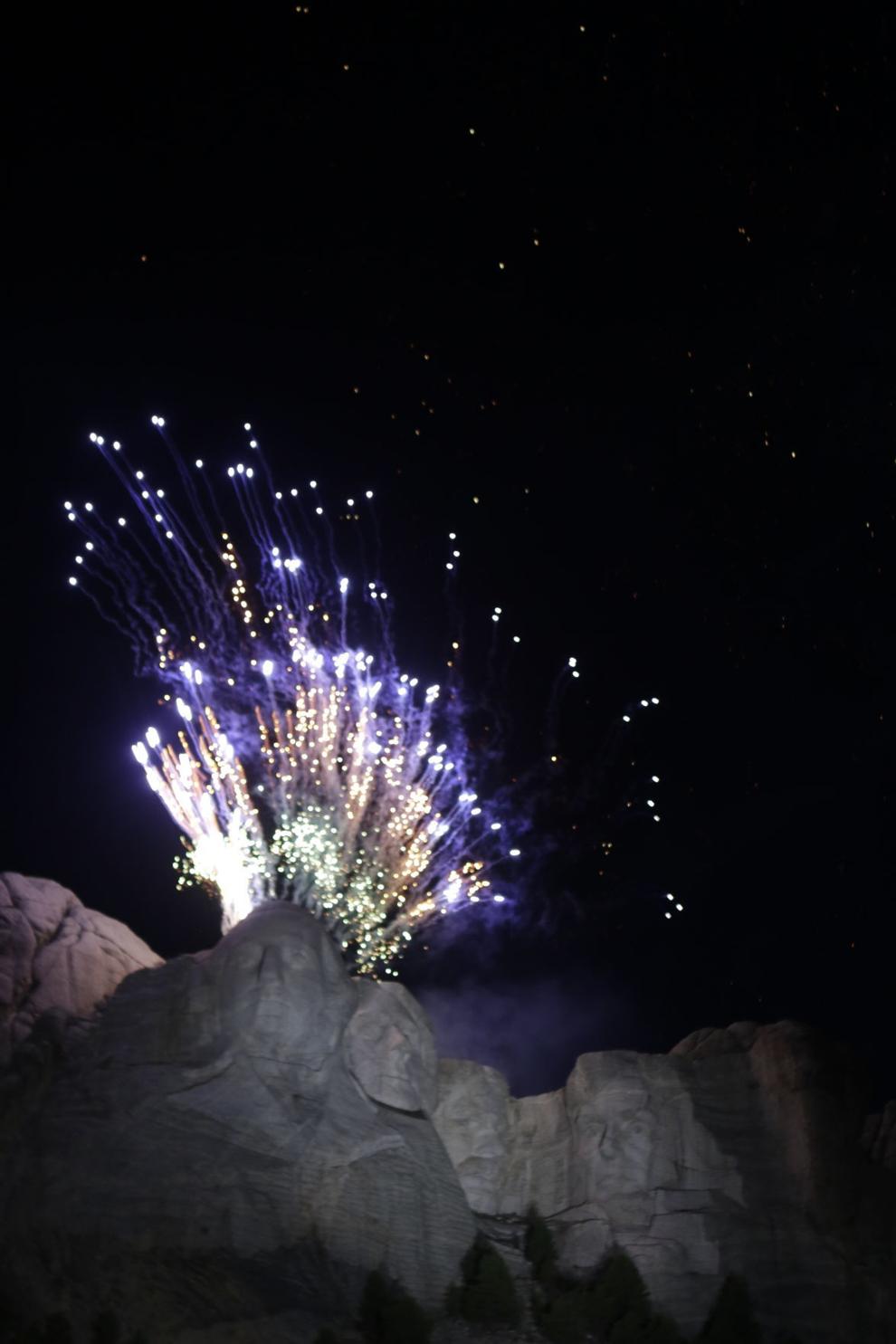 About a month later, Sturgis hosted about 460,000 people for the 80th annual Sturgis Motorcycle Rally, which followed months of consideration to suspend the annual event.
Sturgis offered its residents 550 free COVID-19 tests following the Rally, but only to those who were asymptomatic.