Four people avoided major injuries after the SUV they were in landed on its roof during an allegedly drunken crash Thursday morning on a Penni…
Residents of a Black Hawk community dealing with forced evacuations, fear of home collapses, building damages and mysterious illnesses can bla…
The Rapid City Police Department is searching for a man who fired a handgun during an attempted robbery at a liquor store on Wednesday afternoon.
A Rapid City police officer has learned he tested positive for COVID-19 on Monday afternoon. 
State and local law enforcement agencies say they won't share basic facts about a Rapid City traffic stop that ended with an officer killing a…
A Rapid City man has been identified as the person killed during a Wednesday afternoon shootout with Rapid City police officers.
A man died Thursday morning after a shootout with Rapid City police officers, according to the Attorney General's Office. 
The Rapid City Police Department is currently investigating a vehicle crash that occurred at Mt. Rushmore Road and St. Joseph Street at approx…
SCENIC | One person died and three others were injured in a one-vehicle crash Thursday night near Scenic.
A Sturgis teen admitted Thursday that he fatally shot a Wyoming teen who he referred to as his girlfriend.
A Rapid City pawn shop is installing window and gun rack bars after suspects broke through glass and cut cables to steal 11 firearms over two …
The president of the Oglala Sioux Tribe is accused of driving drunk and threatening a man early Saturday morning in Manderson.
The president of the Oglala Sioux Tribe was arrested Saturday but officials said Monday they won't disclose why unless formal charges are filed.
A Sturgis teenager has agreed to plead guilty to first-degree manslaughter in the shooting death of a Wyoming girl. 
PIERRE | South Dakota law enforcement officers cannot rely on involuntary catheterization to obtain urine samples from suspects because it is …
Three teenage boys were arrested after allegedly using a stolen vehicle and one of the 11 stolen guns from a pawn shop to rob a Rapid Valley c…
A Rapid City real estate agent must serve more than a year in prison and pay $124,645 in restitution after pleading guilty to tax evasion.
A Rapid City man is accused of brandishing a knife and assaulting the Whitewood police officer who shot him at a gas station earlier this month.
Three men were arrested Tuesday afternoon and police say they found four of 11 firearms stolen from a Rapid City pawn shop over two days.

Bradeen Real Estate & Auctions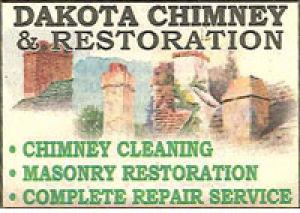 Dakota Chimney & Restoration, Inc.
Eleven firearms have been burglarized from the same Rapid City pawn shop in two days.
The FBI is seeking the public's help in solving a more than year-old double homicide in Eagle Butte.
The Rapid City Police Department is investigating a total of five break-ins taking place throughout the early morning hours of April 19. Polic…
Late last month, a nearly complete skeleton was discovered along a creek at a Rapid City golf course. About a week later, the police departmen…
Five guns have been stolen from unlocked vehicles in about two weeks, according to the Rapid City Police Department.
A man wired a "significant amount of money" in a realistic kidnapping phone scam, according to the Rapid City Police Department spokesman. 
A Whitewood police officer shot a man who began fighting and resisting arrest at a gas station Friday morning, officials say.