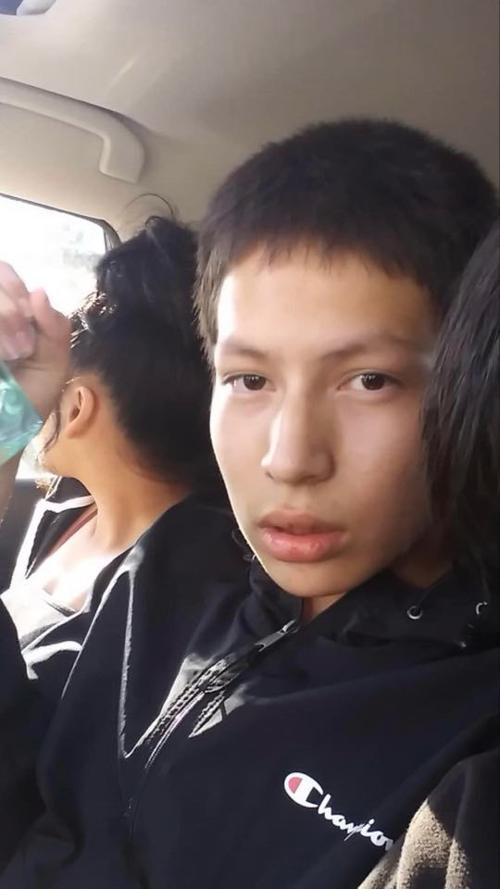 Police "did it quiet this time and it was kind of a more respectful way," said Thomasa Looking Horse, mother of Loyalty Morrison. "He went in, he didn't try to fight."
The department previously sent the Rapid City-Pennington County Special Response Team to Crescent Drive to find Morrison on the afternoon of Aug. 2. Police said they believed Morrison had a gun with him and wanted to speak with him about a July 31 shooting that left another teenager with "serious, life-threatening injuries."
But the SRT — a team with negotiators, military-style vehicles, communication devices and other advanced equipment used for armed and high-risk situations — did not find Morrison during the seven-hour call out.
Looking Horse said Morrison was arrested by several officers without the SRT on Aug. 14. 
"He's doing a lot better now," she said of her son who struggles with mental health and substance abuse.
Looking Horse sent a 42-minute video to the Journal showing multiple people searching around a home and bringing several people into vehicles. No SRT vehicles are seen and officers don't appear to be carrying any special gear such as shields.
The officers appear to be wearing varied uniforms after arriving in different kinds of vehicles. A marked Rapid City patrol vehicle appears about halfway through the video.
The Journal could not make the individuals out but Looking Horse said she recognized her son as one of the people being taken into custody.
The video was filmed at 9:42 a.m. on Aug. 14, less than two hours before police posted a Tweet about finding Morrison. The person filming the video spoke and wrote about officers finding the kid they had been searching for.
The police department posted on social media several times about its search for Morrison and their belief that he was armed with a gun after another firearm was discovered at the shooting scene. 
But it won't share any details about how police found Morrison, how the arrest went and whether he had a gun on him. 
"Morrison was safely located in Rapid City," spokesman Brendyn Medina told the Journal. "The public should understand that our ability to offer further details on this matter is significantly limited since it involves a juvenile."
Medina said the victim is alive but that he couldn't share anything else about their status.
Looking Horse said Morrison was taken to the juvenile jail and is being held there for a probation violation and after being charged in connection with the shooting. She said he pleaded not guilty in juvenile court — which is not open to the public — on Thursday.
Mark Vargo, Pennington County state's attorney, said he can't comment on charges in the July 31 case since minors were involved.
Looking Horse said she spoke with her son on the phone and he said he didn't shoot anyone, that he is friends with the person who was shot. She said he shared that he was afraid to turn himself in after watching videos of the SRT call out and because he was afraid to go back to jail. Looking Horse also said her son shared that he never had a gun on him.
The police department posted video updates about the SRT call out on Facebook and multiple people criticized its decision to use the team to try to find Morrison, saying it was escalating the situation and may be scaring him.
The police department "should apologize to my son for scaring him because he barely turned 14," Looking Horse said. 
The police department and sheriff's office both defended the decision.
"There was a firearm involved in this, there was someone hurt very seriously in this, and we have to make sure for the public safety that we use the right tools so that we can protect the public and ourselves when dealing with events like this," SRT Commander and Sheriff's Captain Tony Harrison said in one of the videos.
The SRT is "very highly trained with dealing with barricaded subjects who are armed" and often serves as a "rescue operation that keeps everyone safe," Medina previously told the Journal.
Looking Horse said she's glad her son is safe and she's working on gaining custody of him (Pederson currently has custody). She's also working on a fundraiser to hire a defense lawyer.
Sign up for our Crime & Courts newsletter
Get the latest in local public safety news with this weekly email.