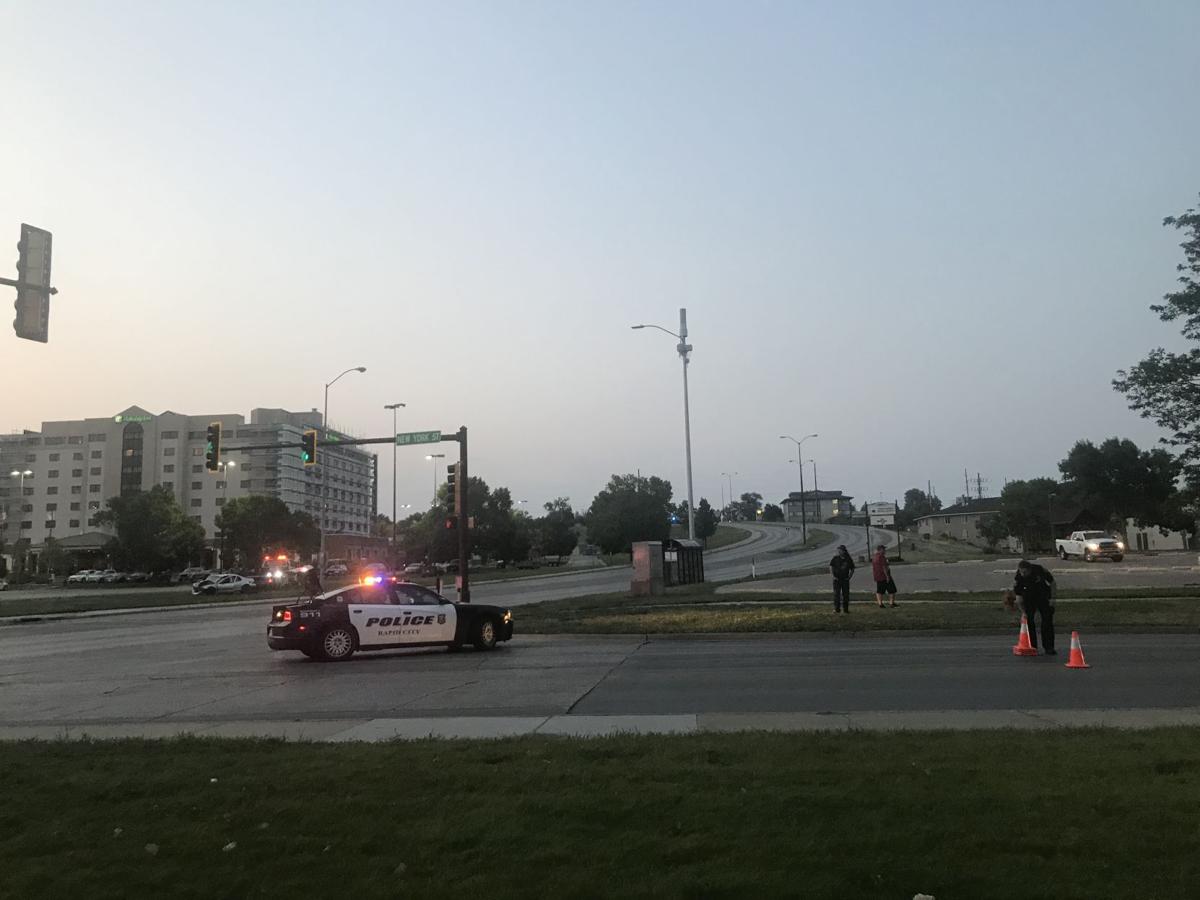 A man in his 20s was ejected from a Chevy Suburban after being struck by a Dodge Stratus that was fleeing from police.
The man was transported to the hospital for serious injuries.
Emily Chipps, 18, of Rapid City, was the driver of the Stratus and arrested after medical evaluation for aggravated eluding, possession of a controlled substance, substitute license plates, driving without a valid license, no proof of insurance and an existing warrant.
Around 7:40 p.m. Tuesday, a Rapid City Police officer was heading northbound on Fifth Street near the intersection of St. Joseph Street when he saw a Dodge Stratus with a spray can paint job.
The officer ran the plates and determined the plates belonged to a different vehicle. The officer attempted to stop the vehicle near the intersection of Fifth Street and Omaha.
According to a press release, the vehicle initially slowed down and then quickly accelerated away from the officer, failing to stop at a red traffic light at the intersection of Fifth Street and East New York Street.
At the Fifth and East New York intersection, the man in his 20s was turning southbound onto Fifth Street when he was struck. The Suburban spun and the man was ejected. The Stratus stopped at the northwest corner of the intersection.
Officers attended to those injured until a medical unit arrived. The four occupants of the Stratus, including Chipps, were extricated from the vehicle and transported to the hospital for treatment.
Officers found an open alcohol container just outside of the driver's door and a plastic bag that field-tested positive for methamphetamine.
Brendyn Medina, spokesperson for the Rapid City Police Department, said the Stratus reached an extremely high rate of speed between Omaha Street and East New York Street. 
"We terminate pursuits all the time for safety," Medina said. "This occurred in the span of less than a block."
Fifth Street between St. Joseph Street and Omaha Street is 25 mph while just after the Omaha and Fifth intersection, the speed limit changes to 30 mph.
Chipps was the only person arrested. She currently has a pending criminal case where she is charged with two counts of possession of a controlled substance. 
She previously pleaded guilty to a charge of impersonation to deceive law enforcement in early June. She was sentenced to 30 days in the county jail, all of which were suspended, and a fine.