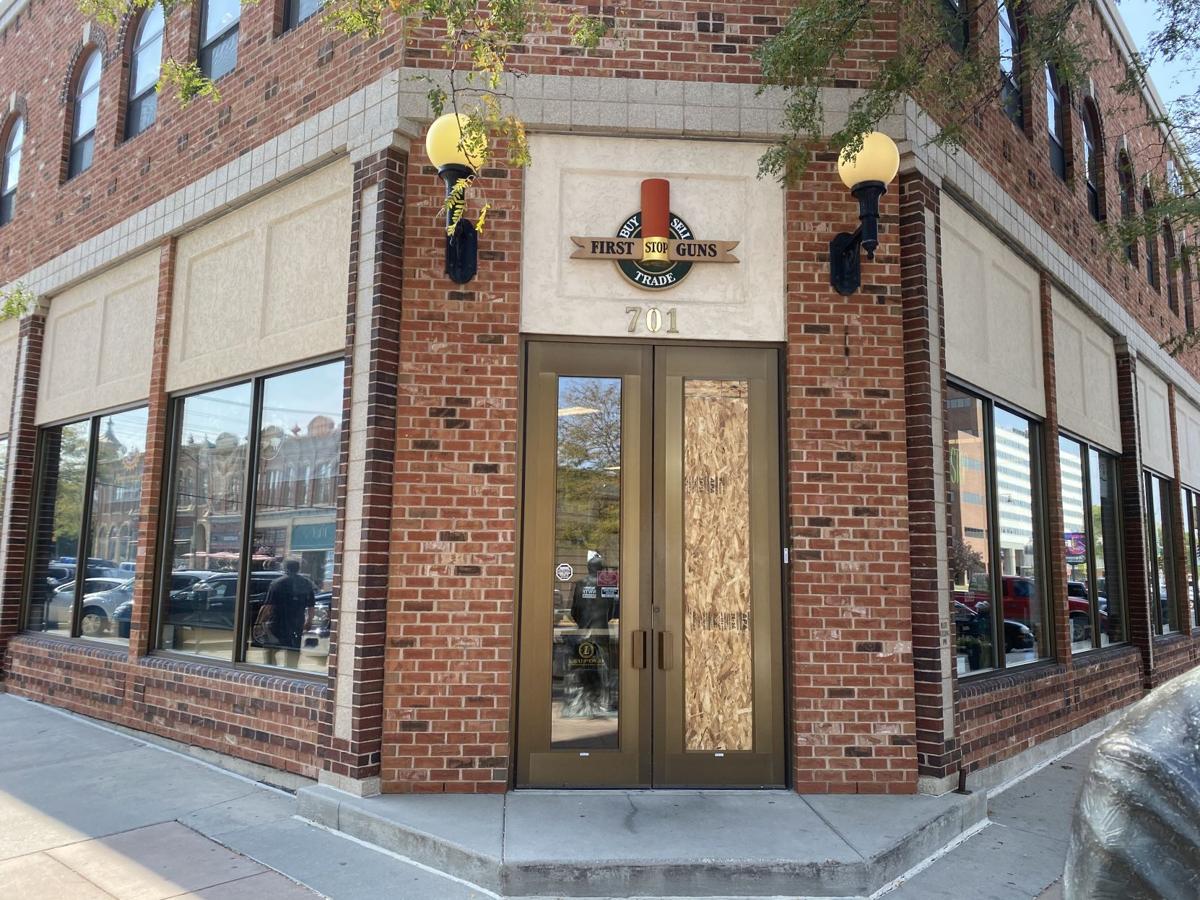 Three suspects were caught on a surveillance camera breaking into First Stop Guns and stealing about 40 firearms early on Sept. 23, the Rapid City Police Department said last week.
Twenty-one of the weapons were recovered later that day, spokesman Brendyn Medina said Monday. He said it would compromise the investigation to share where they were found.
One minor has been taken into custody in relation to the burglary and investigators now believe 25 to 40 weapons were stolen, the Bureau of Alcohol, Tobacco, Firearms and Explosives (ATF) said in a Monday news release.
Medina said the initial estimate was based off police looking at the surveillance footage. 
"First Stop is still working on getting us a total of how many guns were taken," Medina said about why law enforcement still doesn't know how many weapons were stolen.
Medina said the store has a large inventory and is matching serial numbers on the inventory with weapons in the shop to learn which guns are missing. He said the department is confident it will have an exact number sometime this week.
The ATF and National Shooting Sports Foundation are each offering a $5,000 reward for information that helps police find the remaining stolen weapons and/or arrest the two other suspects.
Surveillance footage shows three suspects: a lookout, someone who used a bat to break into the store and display cases, and a third person who stuffed handguns into a duffel bag, according to the police department. The two suspects who entered the store appear to be slender males between age 15 and their early 20s. Both wore masks, light-colored hooded sweatshirts and pants with holes in them.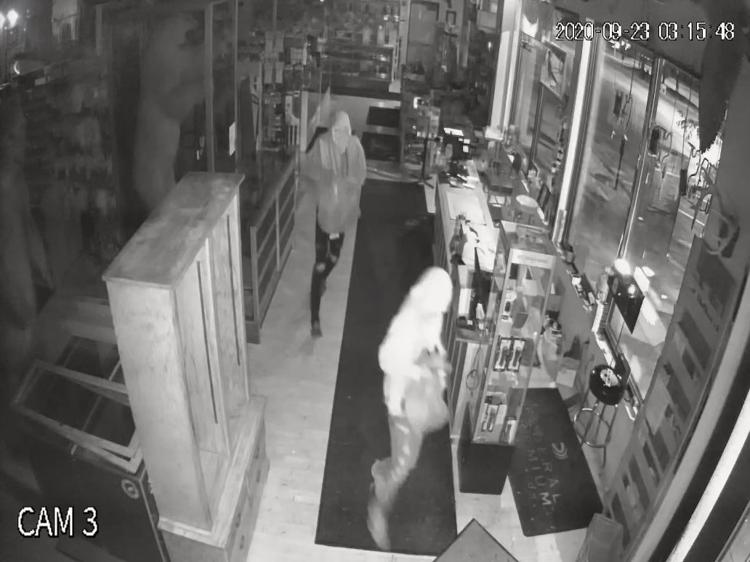 First Stop Guns has been owned by the Blote family since 1976, according to its website. The store burned down in a 1997 fire but was rebuilt at the same location on the corner of Main and 7th streets. The store buys, sells, trades and auctions modern and vintage guns, knives and accessories.
The owner declined to be interviewed last Wednesday and was not working on Monday, an employee told the Journal.
Anyone with information about the burglary should contact Detective Jim Ingalls at 394-4134 or send an anonymous tip by texting the letters "RCPD" and information to 847-411.