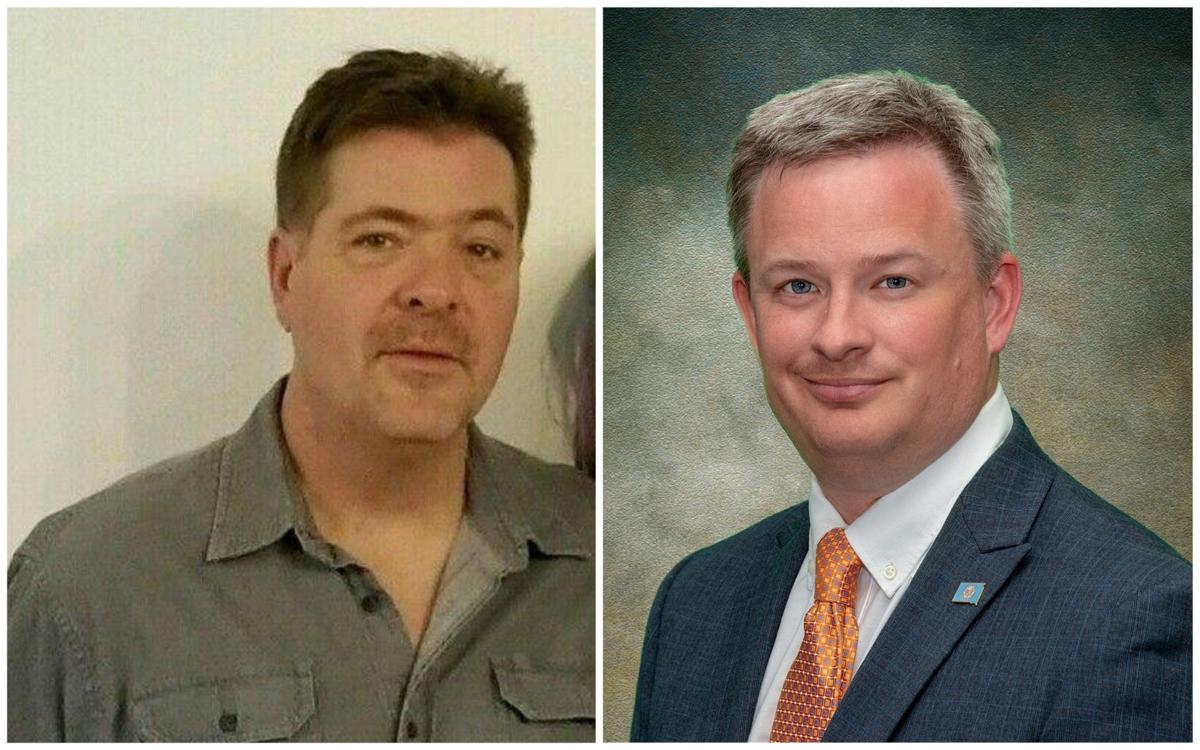 Four months after Attorney General Jason Ravnsborg hit and killed a pedestrian with his car, a prosecutor has yet to make a charging decision or have any communication with the media and public about the status of the case.
The fact that the decision is taking more than a third of a year has upset the family of victim Joe Boever and Gov. Kristi Noem.
"I share South Dakotans' frustration about the amount of time this has taken. To have more than 100 days go by without resolution on this is a disservice to the victim's family," Noem told the Argus Leader last month.
"Obviously, given that the days have continued to tick by, her frustration has not decreased," spokesman Ian Fury said Wednesday.
"I'm just appalled at the whole thing," said Nick Nemec, Boever's cousin. "It does seem like justice delayed is justice denied for everyone, for the family of the victim and for the alleged perpetrator because he's left hanging out there."
Nemec says he feels the investigation and charging decision would have proceeded differently if the driver was an average citizen. 
"It's 122 days, I counted, and I never thought it would go this long, never dreamed that it would go this long," Nemec said Tuesday. "Had my cousin Joe been run over by an average citizen, they probably be sitting in jail or out on bail right now awaiting trial.
"I hate to say this about my state but had Joe been run over by some Native American, same circumstances, that Native American would be doing 10-20 (years) in the state penitentiary right now," he added.
Tony Mangan, spokesman for the Department of Public Safety, said troopers have provided all evidence to the prosecutor and he's not aware of any additional requests.
Emily Sovell, deputy Hyde County state's attorney, will decide whether Ravnsborg committed any crime. Pennington County State's Attorney Mark Vargo and two other prosecutors helped her analyze evidence.
Minnehaha County prosecutor Crystal Johnson did not return messages while Vargo and Beadle County State's Attorney Michael Moore declined to comment, saying the media should speak with Sovell, who has not returned messages from the Journal or other outlets asking for an update on the case.
Nemec has been in contact with Sovell but not about her investigation into the crash. He said his late parents have farm land in a bank trust and Sovell is the lawyer for the trust. He said Sovell called him last month to discuss the siblings purchasing some of the land, and she made a comment about how she was excited for 2020 to end.
"I suppose the Joe Boever deal just adds to the craziness," Nemec said he told Sovell. "I didn't get a response from her."
Ravnsborg called 911 around 10:30 p.m. on Sept. 12 to say he hit something while on U.S. Highway 14 near Highmore, according to the transcript. He said he had no idea what he hit but later agreed it might have been a deer after the dispatcher raised that possibility.
Ravnsborg said in a Sept. 14 statement that he hadn't been drinking and thought he hit "a large animal." He said he didn't realize he hit and killed a person until he returned to the scene the next morning and found a body "just off the roadway."
Ravnsborg said he found Boever after stopping to see if he could find a dead deer when he was on his way to return the personal vehicle that the Hyde County Sheriff let him borrow to drive home to Pierre the night before. Ravnsborg said he drove to the sheriff's nearby home to report the body instead of calling 911.
Price said on Sept. 15 that he would "release the investigative report as soon as it is complete."
However, DPS only released four elements, not a complete investigative report.
The agency shared toxicology reports and a photograph of Jason Ravnsborg's car, information that is not usually available through a public records request. It also shared the crash report, which is always a public record, and Ravnsborg's 911 call from Sept. 12. 911 calls are sometimes public records.
Vargo said Dec. 9 that he and the other two prosecutors were nearly done with their task of providing input to Sovell. He said he couldn't speak to how long it will take Sovell to make her charging decision but Johnson told the Argus Leader that there would hopefully be a decision before Christmas.
"I think the governor could apply a little heat, just to speed the process up," Nemec said, adding that he doesn't "have a ton of faith in the system right now."
"My gut feeling is there will eventually be a pre-bargained (deal) and the attorney general will plead guilty to some minor traffic offense, crossing the white line, something like that," he said. ​
A spokesman for Ravnsborg did not immediately return a message asking how he feels about the delay in the charging decision.