An airman accused of murdering his infant son admitted during a 3.5-hour-long interview with Rapid City police officers to knowing it was wrong to hit the child after becoming angry, a prosecutor with the Ellsworth Air Force Base said Monday. The airman also allegedly said he was surprised that it didn't seem to cause more damage when he struck the child. 
There is "no lawful reason for a grown man to hit a five-month-old," Capt. Anna Sturges of the base's legal office said during an Article 32 preliminary and probable cause hearing at the base.
Cunningham, dressed in green military fatigues, appeared calm during the 45-minute hearing but looked down at the desk as Sturges went over the details of his confession.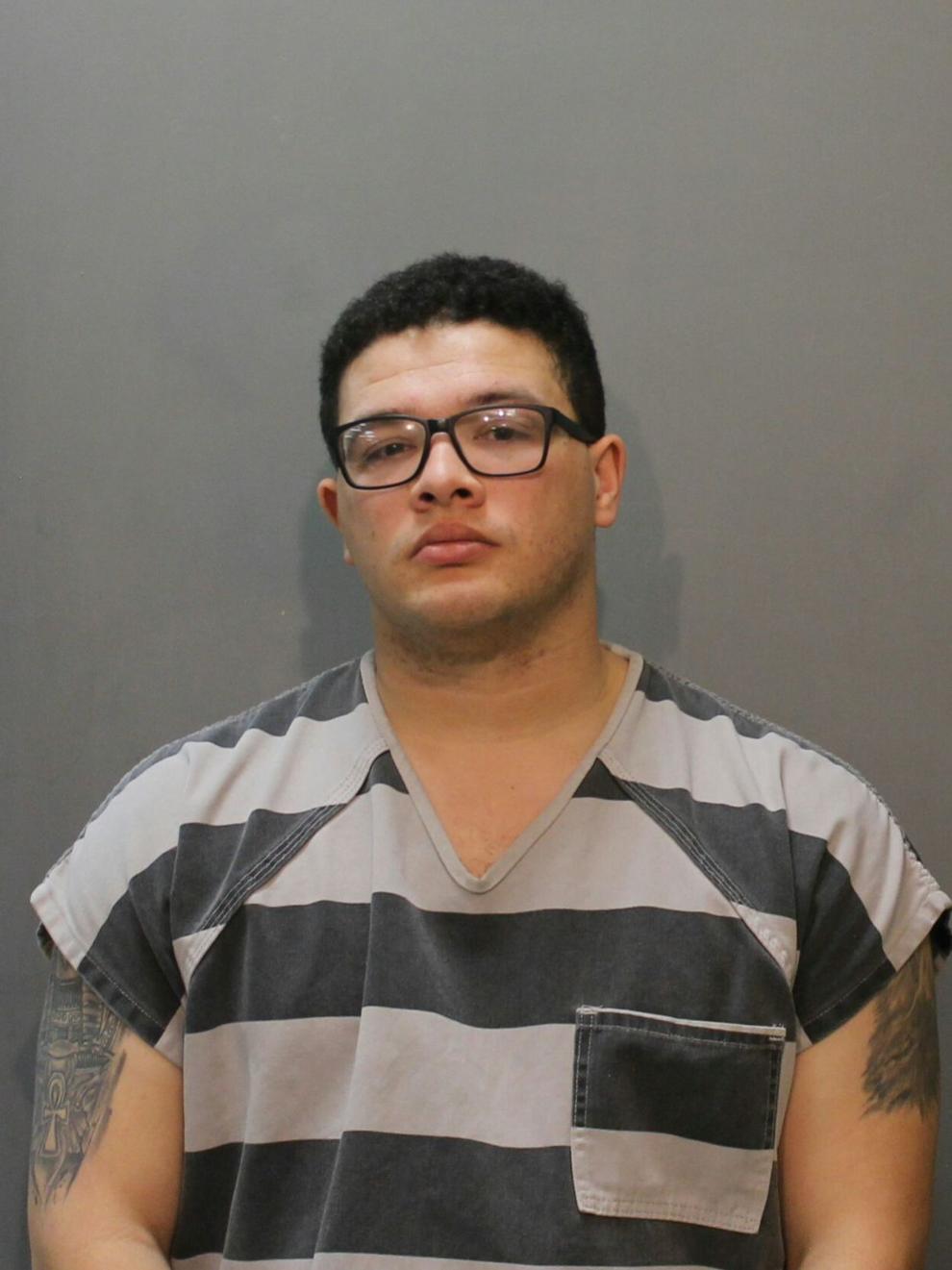 A judge advocate will decide at a later date whether there is probable cause to refer the case to a court martial, or the formal trial phase.
The Air Force can take jurisdiction over cases involving airmen even if the crime occurred off base, Roetzel said. The office consented to the transfer because it's already crunched for time due to coronavirus-related furloughs.
The Air Force works "towards maximizing jurisdiction over our airmen," Lt. Joshua Sinclair, an Ellsworth spokesman, said when asked why the Air Force wanted the case.
Cunningham would have faced a mandatory punishment of life without parole if convicted of murder under South Dakota law. He now faces a maximum punishment of life in prison without parole, a dishonorable discharge, reduction to the lowest enlisted grade and forfeiture of all pay.
The airman is being held at the Ellsworth jail and if convicted would serve time in a military prison.
The hearing occurred in a hexagon-shaped courtroom at the base's legal office. It looked like the typical civilian courtroom except the Air Force flag flew across from the U.S. flag and the defendant, prosecutors and defense lawyers were all dressed in combat uniforms rather than suits. The victim's mother and a few other people sat in the audience area. 
The proceeding was overseen by Lt. Col. Andrew Norton, a judge advocate who appeared on a video screen from the Air Force headquarters in Washington, D.C.
Norton began the hearing by explaining Cunningham's rights, which are similar to defendants rights in civilian courts: the right against self-incrimination, to remain silent and be provided a defense lawyer.
Cunningham sat between two court-appointed defense lawyers who are captains from Air Force bases in San Antonio, Texas, and Minot, North Dakota.
Sturges provided Norton with the infant's March 3 medical records from Monument Health and his March 13 autopsy. She said the medical records say the baby suffered "non-accidental trauma" while the autopsy listed his death as a homicide.
The prosecutor also sent Norton a video of Cunningham's March 3 interview with the Rapid City Police Department and police and military reports that summarize key statements from the recording.
Sturges said the "confession" proves Cunningham intended "to kill or inflict great bodily harm" and/or "engaged in an act which is inherently dangerous to another and evinces a wanton disregard of human life" — two of the four actions that can constitute murder under military law.
Cunningham told officers that he knew what he did was wrong and that he hit his child after a period of "growing frustration" and anger, Sturges said. She did not say if Cunningham explained what he was angry about.
Sturges said Cunningham also told officers that his baby smiled after being hit, he was surprised the infant didn't appear injured at first, and that the baby later had trouble moving and eating.
The fact that Cunningham was surprised the baby was initially OK shows he knew he hit him in a dangerous way, Sturges said.
The defense lawyers did not present any evidence and it's unclear when the judge will make a decision on the probable cause.
Correction: This story has been updated to reflect that the victim's mother attended the hearing.