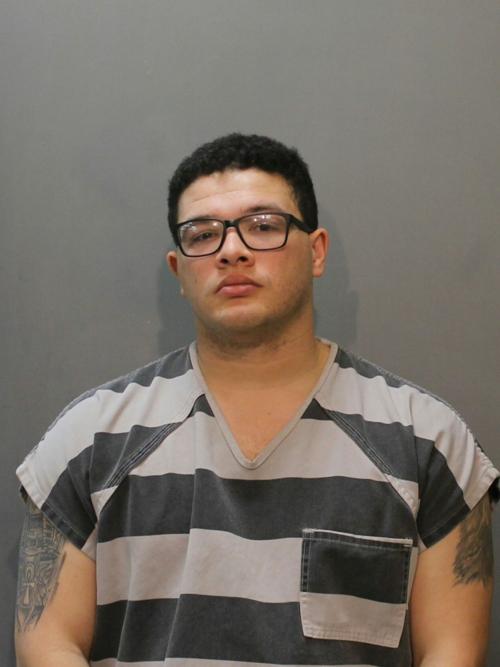 The airman found guilty of murdering his 6-month-old son was sentenced to 18 years in federal military prison, a judge ruled Thursday night.
After two hours of deliberation, Judge Col. Sterling Pendleton sentenced airman James Cunningham, 27, to confinement, reduction of rank to E-1 — the lowest rank for an airman, also known as Airman Basic — with a forfeiture of pay, and a dishonorable discharge. He also removed 118 days from his sentence for time served.
Pendleton delivered the sentence shortly before 11 p.m. following the jury's guilty verdict Thursday morning and victim impact statements.
Cunningham was charged with murdering Zachariah on March 3, 2020. He was charged by the Air Force on Aug. 4, 2020, with one count of violating Article 118 of the Uniform Code of Military Justice for murder.
Cunningham's ex-fiancée and Zachariah's mother, Caitlynn Merhoff, said in her statement that she always wanted to be a mother, but this experience changed her life.
"If I have another kid, I don't know if I could trust anyone with them," she said. "If I have a future husband, I don't know if I would trust him to be alone with the kid. … I not only lost the ability to trust, I lost everything."
Merhoff followed her statement with a slideshow presentation that included videos and the song, "I'm Jealous of the Angels" by Donna Taggart.
"Going through the trial is the second most difficult thing in my life," the first being losing Zachariah, she said. "Each day of trial was a nightmare in itself."
Merhoff's statement was followed by statements from Cunningham's mother, youth minister and colleague. The defense also played a video compilation that contained interviews with Cunningham's siblings, father and teachers, all who spoke to Cunningham's helpfulness, loyalty, dedication and caring personality. All said he would be a productive member of society after being released or going through rehabilitation.
Cunningham himself answered questions in a Q&A format in front of the military judge, but did not take the stand. Through tears he described the pain of not being able to be there for his younger brother and describing his son dying.
"I didn't get to say goodbye," he said. 
Cunningham said the last time he saw Zachariah was when he was loaded onto the EMS vehicle.
"I'll never forgive myself for letting him down," Cunningham said. "It was my job to protect him."
Prosecutor Maj. Grethe Hahn delivered the government's sentencing request of at least 20-25 years in confinement, loss of rank and forfeiture of pay and a dishonorable discharge.
"He was an executioner that day," Hahn said. 
Defense lawyer Capt. Adam Merzel asked Judge Pendleton to think of the quote, "Men are not prisoners of fate, but prisoners of their own minds," by President Franklin D. Roosevelt when deciding on a sentence. He asked for a sentence of 5-10 years in confinement.
"At the end of the day, the worst punishment has already been levied," Merzel said.