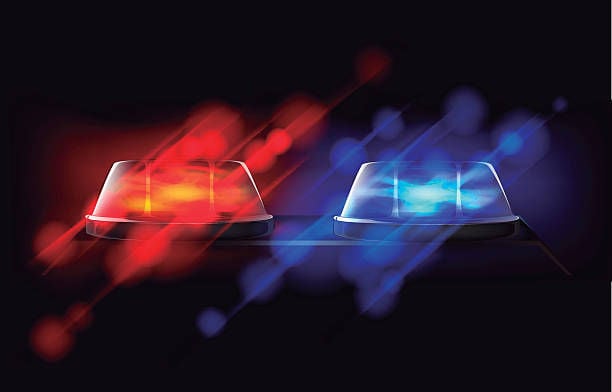 The Rapid City Police Department also shared that it never sent a press release or posted on social media about 35-year-old Malinda Ader's disappearance, leading some readers to question why the department chose not to alert the public at the time.
The police department says it would be counterproductive to alert the public of all missing persons cases, that it's more effective to share cases when there's evidence the person is in immediate harm and the public could help find them.
"The reality is we have probably two or three dozen missing person cases that come across us a month" said spokesman Brendyn Medina. "We have to use some discretion" because publicizing every case could become "white noise" or too routine for the public to care.
"We end up with a lot of cases where either a person is missing for a few days or even a week and they do not get press releases put out," said Captain John Olson, who oversees the criminal investigations division.
"Every case is a little different" and there's no "one size fits all" rule for deciding whether to alert the public, Olson said. But there typically needs to be evidence that the person is in "significant danger" and that the public might be able to help.
We want the cases to "stand out in the eye of the public," Olson said. "You have to pick and choose the ones that are going to be fruitful."
Olson called Ader's fate a "major tragedy" and said her family is "happy to have some closure."
A family member reported Ader missing in June 2015, the police department said in a recent news release. Police learned she was last seen on May 31 by a friend who visited Ader's home on New York Street.
Olson didn't work on the case himself but said that detectives spoke with Ader's friends and family who at the time said she had no abusive ex-boyfriends or people that she didn't get along with. Detectives also learned that she had a history of leaving town or the state without telling people where she was going.
"They were used to her taking off" and waited several days before contacting police, Olson said. He said the family became concerned when Ader never called, something she would usually do while traveling.
Olson said that detectives also searched Ader's home and found that nothing was out of place, the door was locked and her purse was gone.
"That tells me that she likely left on her own accord" and there was no break-in, Olson said.
Now that Ader is identified, police are working with labs across the country that will use forensic science in the hopes of finding the cause and manner of death.
"Once that is all done she will be released back to the family," Olson said.
The Journal reached out to Ader's immediate family who said they weren't ready to speak about their loved one yet. 
Olson said there are four general categories of missing people — two for adults and two for children.
There are Amber Alert cases, when there's evidence that a child has been abducted. Juvenile runaways are when a child runs away from home or fails to return home from school.
"A lot of children run away," we have hundreds of cases a year, Olson said.
Adults are categorized as an endangered or general missing person. In the general cases, people can't be found but it's unclear why they are missing and there's no evidence they're in immediate danger. In endangered cases, there is evidence of immediate danger or that their disappearance was suspicious.
Social media posts and press releases are typically made in Amber Alert or endangered adult cases, Olson said. But the public may also be alerted to runaways or general missing adult cases in certain circumstances.
For example, Olson said, the public is alerted if there is a very young missing child, if there's dangerous weather, or if someone has a serious medical condition or needs to take important medicine. The Rapid City Police Department has also sent news releases when the missing person has dementia, a disability, or weapon. 
Olson said the department has to think about the privacy rights of minors who run away and may be embarrassed that their name and photo was shared on social and traditional media.
Adults who leave without telling people also have privacy rights, Olson said.
"If they want to leave and go start a life somewhere else, they can do that and nobody can tell them they can't," he said. ​
Sign up for our Crime & Courts newsletter
Get the latest in local public safety news with this weekly email.