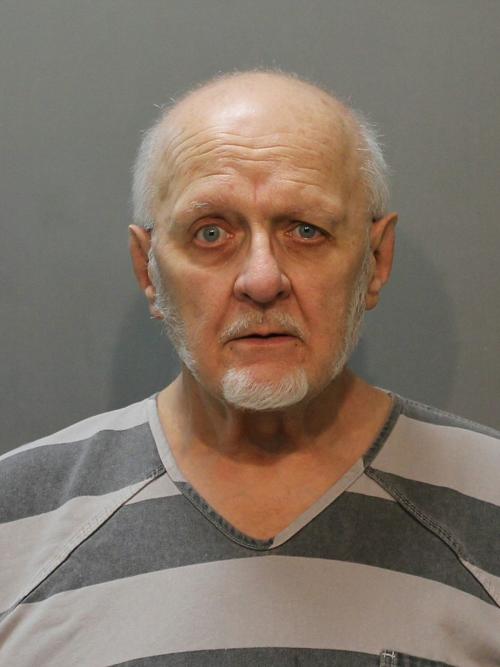 There were seven arsons between Nov. 17, 2020, and Jan. 25, 2021, that targeted five dumpsters, three unattached garages and two rooms inside the West Park Apartments, detective Andrew Randazzo wrote in a probable cause affidavit.
"Raymond (Andrzejewski) admitted to setting several of the fires" during a Monday interview, Randazzo wrote.
"Raymond told me he used a lighter to start a cardboard box on fire" during the Dec. 31 fire inside the West Park Apartments, he wrote. "He also told me did not know that the room contained a fire sprinkler. He told me knew the fire could have hurt someone, especially since it was in the building."
Andrzejewski, who lives in the apartment building for elderly and disabled renters, is charged with first-degree arson for setting fire to the occupied building that day. He's charged with three counts of second-degree arson for other fires that targeted three unoccupied structures. Andrzejewski is also charged with false reporting for pulling a fire alarm Monday when there was no fire. 
All of the garage fires began in the same way, Randazzo wrote. He's likely referring to the fact that multiple fires began in garbage bins that were then moved next to garages or the artist's studio.
Andrzejewski appears to have been an early suspect in the case.
"Early in the investigation" the apartment manager said he saw Andrzejewski enter and exit the apartment around the time a nearby garage fire was set, Randazzo wrote. Andrzejewski was then seen on surveillance camera and used his key card shortly before the Dec. 31 fire in a storage and elevator room within the apartment building.
Officers interviewed Andrzejewski before Monday, but "he did not provide any information we could use to substantiate an arrest," Captain James Johns told the Journal. They continued to "maintain a strong surveillance presence in the area in an effort to generate further actionable information in the investigation."
Andrzejewski made his initial appearance at the Pennington County Courthouse via a video feed from the jail on Wednesday morning.
Andrzejewski, who uses a cane, slowly walked up to the podium where he told Magistrate Judge Todd Hyronimus, he "somewhat" understands his charges and understands his legal rights to the "best of my knowledge."
A prosecutor requested a $30,000 cash-only bond, saying Andrzejewski exhibited an "escalating pattern of behavior" by moving from fires in unoccupied to occupied buildings. He's an "extreme danger to the public."
A defense lawyer noted that Andrzejewski has the lowest score possible on an algorithm that helps judges set bond based on the defendant's criminal history and flight risk. He said Andrzejewski is disabled and has multiple medical conditions.
The defense lawyer did not ask for a specific bond or suggest any alternatives to address Andrzejewski's health issues such as house arrest with an ankle monitor.
Hyronimus said he considered all of the factors and agreed with the prosecutor's request.
First-degree arson has a maximum sentence of 25 years in prison while second-degree arson can be punished with up to 10 years in prison. False reporting has a maximum sentence of one year in jail.​