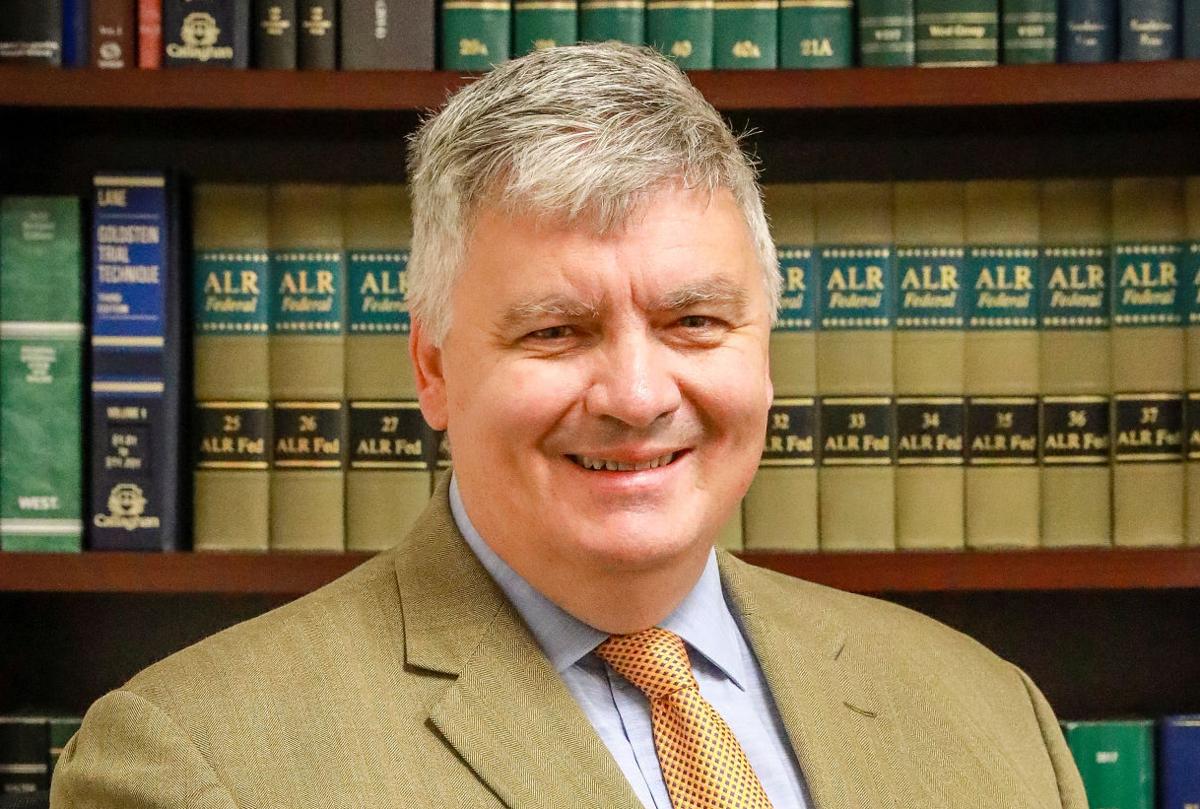 If you're caught smoking a joint in Rapid City, you won't face criminal charges — for now.
The Pennington County State's Attorney Office hasn't been prosecuting cases involving circumstances that are legal under Amendment A, which was approved by 54% of South Dakota voters and 59% of county voters in November.
"We could charge these but what's actually going to happen with them?" asked State's Attorney Mark Vargo. "Any defense attorney who's smart enough" will try to delay the case until July 1 or argue that the amendment is already in effect.
Trying to prosecute these cases is "an exercise in futility," he said.
Amendment A says people 21 and older can possess, use, transport and sell paraphernalia and up to one ounce of marijuana. It still makes it illegal to drive under the influence of weed and smoke it on school grounds, where tobacco is banned and in public places. The amendment also allows landlords and employees to ban renters and workers from using marijuana. 
Voters also approved Initiated Measure 26, which legalizes medical marijuana.
Initiated measures go into effect on July 1 and some lawyers believe that's when initiated amendments also go into effect since South Dakota law says that's when all ballot questions go into effect, Vargo said. 
"I think that's up for debate" because "legislation can't change the Constitution," he said. "It was my belief that the marijuana amendment took place when it was passed."
Vargo said some lawyers interpret the Constitution as saying that all constitutional changes go into effect immediately. If that's the case, it means Amendment A went into effect once it was approved by voters.
Vargo also cited the uncertainty of the future of Amendment A as to why his office is not bringing such charges for the time being.
He's waiting to see how the South Dakota Supreme Court rules on Amendment A, which was challenged by Highway Patrol Superintendent Rick Miller on behalf of Gov. Kristi Noem and Pennington County Sheriff Kevin Thom.
Miller's legal fees are being covered by state funds. Thom has not disclosed who is paying his fees but said it's not coming from the taxpayers.
After a hearing in Pierre, Judge Christina Klinger ruled in February that Amendment A is unconstitutional because it violates the one-subject rule and is actually a revision, not amendment, which would require a constitutional convention.
The amendment had been defended by the Attorney General's Office — which meant taxpayers were paying for both sides of the lawsuit — and South Dakotans for Better Marijuana Laws, the political committee behind Amendment A.
If the Supreme Court upholds Amendment A, the entire state will join Pennington County in decriminalizing paraphernalia and small amounts of weed.
Vargo said he will go back to prosecuting such cases if the amendment is overturned.
"Generally speaking," law enforcement has already stopped making these arrests due to the change in prosecution, Vargo said.
"As it sits, marijuana possession is still illegal under South Dakota codified law and you could still be arrested for the offense," Thom said in an email. "Nevertheless, our deputies and officers are imbued with a high level of discretion in the way they respond to calls and resolve situations."
"I've reviewed the RCPD's marijuana possession arrests for the year, and it's very clear that this discretion is being exercised in an adequate fashion," said Rapid City Police Chief Don Hedrick. "In each and every one of these 2021 cases, an arrest for marijuana possession was associated with another, more-significant crime. We will continue to exercise this discretion as long as it is appropriate to do so."