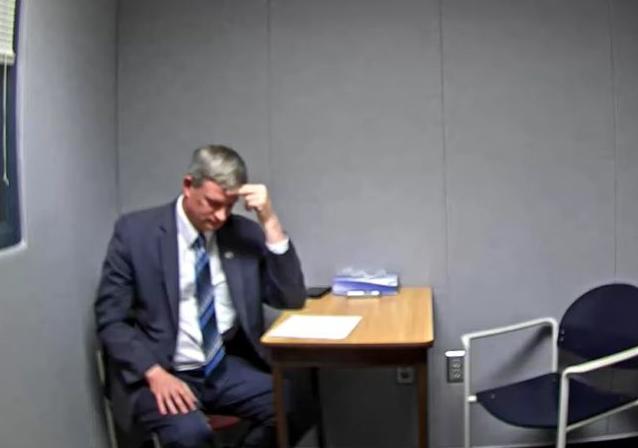 Attorney General Jason Ravnsborg is scheduled for a two-day trial in August, nearly a year after he hit and killed Joe Boever with his car. 
Ravnsborg — who is charged with three driving-related misdemeanors but no felonies or homicide charges — is scheduled for trial on Aug. 26 and 27 at the Hughes County Court in Pierre, according to online court records. He has a motions hearing before Judge John Brown on July 27. 
The attorney general is charged with unsafely driving outside a lane and careless driving in relation to the crash. He's also charged with using his phone while driving before the accident.
All charges are Class 2 misdemeanors, each punishable by up to 30 days in jail and/or up to a $500 fine.
Ravnsborg is being prosecuted by Emily Sovell, the Hyde Count deputy state's attorney, and Beadle County State's Attorney Michael Moore. His defense lawyer is Tim Rensch of Rapid City. 
Boever, a 55-year-old from Highmore, landed on the side of the road, according to law enforcement.
However, Ravnsborg told investigators and said in a statement that he throught he hit a deer since he never saw Boever before, during or after the crash.
Mike Volek, Hughes County sheriff, responded to the scene and let Ravnsborg drive his car home to Pierre. Ravnsborg said they didn't realize he hit and killed a person until he returned to the scene the next morning.
They attorney general said he found Boever "just off the roadway" after stopping to see if he could find a dead deer when he was on his way to return Volek's vehicle. Ravnsborg said he drove to the sheriff's nearby home to report the body instead of calling 911.
The crash was investigated by Highway Patrol and North Dakota detectives before Sovell charged Boever in February 2021. 
The evidence does not support any homicide-related charge, Sovell and Moore said at the time. 
There's no evidence Ravnsborg was under the influence of drugs or alcohol during the crash, which ruled out a vehicular homicide charge, they said. They also said there wasn't evidence to meet the legal definition of "reckless" needed for a second-degree manslaughter charge. Unlike other states, South Dakota does not have an involuntary manslaughter charge.
Ravnsborg's personal spokesman has repeatedly said the attorney general has no plans to resign.