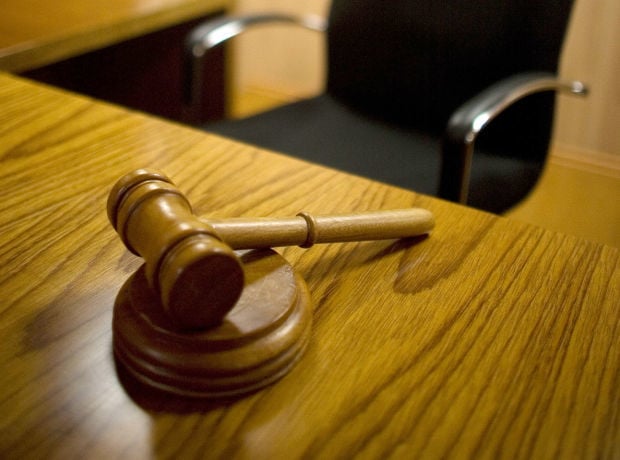 A teenager from Black Hawk pleaded not guilty to two charges related to a fatal shooting last month during his arraignment at the 7th Circuit Court on Wednesday. 
Ross Johnson, 16, pleaded not guilty to aiding and abetting the second-degree murder of Nathan Graham, and to aggravated assault with a handgun against the 43-year-old Rapid City resident. He remains in custody after being given a $1 million cash-only bond during his initial appearance, a clerk said. 
Though Johnson is technically a juvenile, the severity of the charges against him means he is automatically tried as an adult, according to SDCL 26-11-3.1.
Matthew Skinner, Johnson's defense lawyer, is able to ask the judge to try his client as a juvenile. No such request has been filed, according to court documents. Skinner could not be reached by press time to explain whether he plans to file such a request.
If found guilty of the aiding and abetting charge, a class B felony, Johnson would face a mandatory sentence of life imprisonment, and a possible fine of up to $50,000, according to court records. The aggravated assault charge, a class 3 felony, carries a 15-year maximum sentence and a fine of up to $30,0000. 
According to the probable cause affidavit filed in Johnson's case, a 14-year-old admitted to shooting Graham after Johnson instructed him to do so. But given the alleged shooter's age, his name, birth date and charges against him are not public record. Prosecutors have the chance to make a motion requesting the 14-year-old also be tried in adult court. 
Graham, the shooting victim, was found with a gunshot wound on the 200 block of East Philadelphia Street at 10:50 p.m. on Aug. 17, according to the affidavit. After being taken to the hospital, Graham, who was shot in the head, was declared brain-dead the next day. 
That same day, police arrested Johnson at a home in Meade County after being told he and the 14-year-old were with Graham and a witness heard gunshots, the affidavit says. 
The following day, Aug. 19, the 14-year-old defendant turned himself in at the Public Safety Building in Rapid City, the affidavit says. He reportedly told two detectives that Graham and Johnson got in a physical fight, and that Johnson handed him a semi-automatic pistol around the same time that Graham punched Johnson. 
The 14-year-old then allegedly admitted to shooting Graham after Johnson encouraged him to do so, fled the scene and dumped the weapon at a nearby water reservoir, according to the affidavit. 
Following that interview, both detectives interviewed Johnson, who admitted to fighting with Graham and handing the pistol to the 14-year-old, the affidavit says. He also said the 14-year-old attempted to fire at him when he ran away. 
While the affidavit does not say if Johnson admitted to instructing the 14-year-old to shoot, it says that a relative of Johnson reported that he admitted to doing so. 
During the arraignment on Wednesday, Judge Robert Mandel scheduled a status hearing for Johnson at 2:30 p.m. on Nov. 19. 
Johnson was immediately lead back to jail after his hearing, unlike the other defendants who remained in court during the entire arraignment hearing.