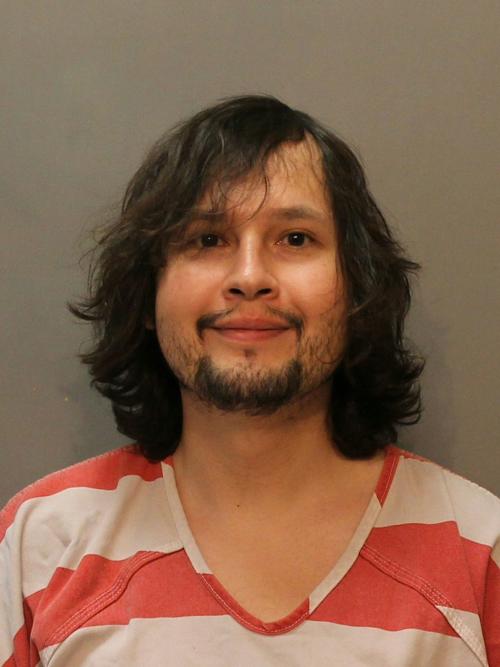 A Rapid City man accused of sexually abusing a child as young as five for several years has had his bond set at $250,000 cash-only.
Tell Cadotte, 30, is charged by prosecutors with two counts of first-degree rape, which is raping a child under the age of 13. He's also charged with one count of having sexual contact with a child under the age of 16 and one count of creating child pornography.
The first rape allegedly occurred between January 2018 through September 2020, when Cadotte was between the ages of 27 and 30, and the victim was between five and seven, according to the criminal complaint.
The second rape allegedly occurred between October 2020 and Jan. 1, 2021, while the sexual contact allegedly happened on Jan. 26. Cadotte is accused of taking a video of a minor engaging in a sex act on Feb. 1.
Cadotte made his initial appearance at the Pennington County Court on Friday after being arrested Thursday. The Rapid City Police Department had charged Cadotte with additional counts of first-degree rape and child pornography and said in a press release that there was more than one victim.
Cadotte appeared before Magistrate Judge Sarah Morrison via a video feed from the Pennington County Jail. He calmly answered "yes" each time Morrison asked if he understood his rights and charges, and whether he knew the victim. 
Prosecutor Olivia Siglin asked for a $250,000 cash-only bond due to the "strong weight of the evidence," chance that Cadotte could harm children when out of jail, and flight risk since he's facing up to life in prison if convicted of the rape charges.
Defense lawyer Joanna Lawler did not ask for a specific bond but noted that Cadotte has no criminal history. She said she can't speak to the strength of the evidence since she hasn't seen any yet.
Morrison said she's concerned about the victim's safety and agreed with the prosecutor's bond request.
No details of the case were discussed in court and the 29-page police report is sealed so it's unclear how Cadotte knows the victim, where the crimes allegedly took place and who turned him in to police.
Police spokesman Brendyn Medina says the department believes there might be more victims but wouldn't say what evidence points to that. He said Cadotte has most recently been unemployed and worked in construction.
Anyone who is a victim or has information about the case should contact Detective Seth Walker at 394-4134. An anonymous tip can also be submitted by texting the letters 'RCPD' and the information to 847411.​