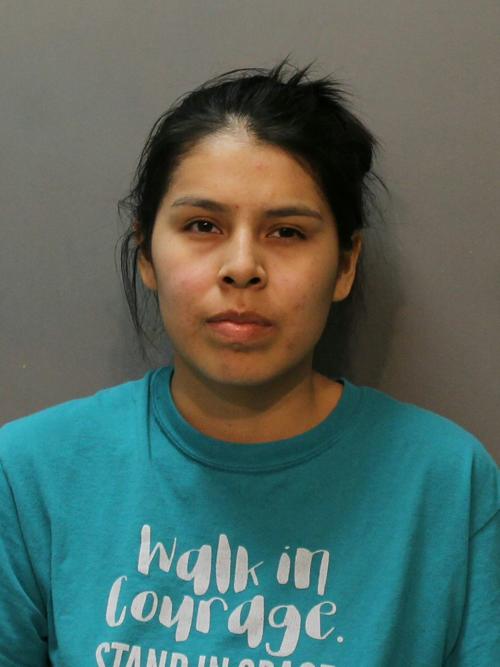 Law enforcement say evidence shows that a Box Elder woman is responsible for the death of a two-year-old girl, while the family says the widespread bruising on her body was the result of a recent surgery. 
Precious Delacey Black Elk, 22, appeared Tuseday at the Pennington County Court on charges of second-degree manslaughter and and abusing a child under the age of seven. She was arrested Monday after calling 911 on Sunday to report the child wasn't breathing. 
Black Elk made her initial court appearance via a video feed from jail in front of Magistrate Judge Marya Tellinghuisen, who set her bond at $100,000 cash-only.  
A prosecutor requested that bond based on the severity of the injuries and death of the child. A defense lawyer said it should be lowered to $10,000 cash/surety since Black Elk has a job and no previous criminal history. 
Black Elk's mother told the court that she "would never hurt her daughter" and that the victim recently had brain surgery, which caused the bruising.
However, Tellinghuisen said the police reports say Black Elk admitted losing her temper and there was evidence the child had been "tied up." The law enforcement reports, which are more than 20 pages, are sealed to the public. 
"Since we are dealing with the death of a child, I will take the state's recommendation" on bond, Tellinghuisen said. She also said more information will come as the case moves forward.
Box Elder Police Sgt. Joshua Campbell told the Journal Monday that injuries to the child were severe and evidence of a homicide. 
"The amount and the severity of the bruising over her entire body was significant and immediately obvious that there was more going on than just a natural death," he said.
Black Elk called 911 around 2 p.m. Sunday from the Valley Village mobile home community in Box Elder to say that a child was not breathing, a news release said. The Box Elder police and fire departments plus the Rapid City fire department arrived to find a two-year-old girl unresponsive and beyond resuscitation.
Officers called in investigators from the police department and Pennington County Sheriff's Office after seeing bruises, the release says.
An autopsy found the child's manner of death was a homicide, not an accident or natural death, Campbell said. The exact cause of death remains under investigation.
Police arrested Black Elk on Monday based on the autopsy results, an interview with her and the fact that she is the only person who cared for the child, Campbell said.
If convicted, Black Elk faces up to 15 years in prison for the child abuse charge and up to 10 years for the manslaughter charge. Second-degree manslaughter is defined as the "reckless killing" of another person.