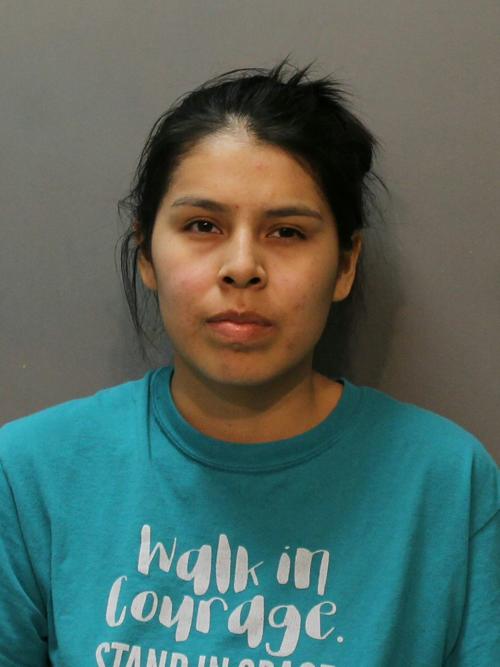 The Box Elder woman accused of killing her toddler has had her charge upgraded from second-degree manslaughter to second-degree murder.
Precious Black Elk, 22, was originally charged by prosecutors with child abuse and second-degree manslaughter, the "reckless killing" of another person. The crime is punishable by up to 10 years in prison.
Prosecutors later presented evidence to a grand jury, which agreed to indict her with second-degree murder on Feb. 17, online court records show.
Second-degree murder, punishable by a mandatory sentence of life in prison without parole, is defined as engaging in an non-premeditated "act imminently dangerous to others" committed with a "depraved mind, without regard for human life."
Black Elk is accused of murdering her two-year-old daughter on Feb. 7.
She called 911 around 2 p.m. that day from the Valley Village mobile home community in Box Elder to say that a child was not breathing, a news release said. First responders arrived to find the toddler unresponsive and beyond resuscitation.
Officers called in investigators from the police department and Pennington County Sheriff's Office after seeing bruises, the release says.
"The amount and the severity of the bruising over her entire body was significant and immediately obvious that there was more going on than just a natural death," said Box Elder Police Sgt. Joshua Campbell.
The law enforcement reports, which are more than 20 pages, are sealed to the public.
Black Elk's mother told Tellinghuisen that she "would never hurt her daughter" and that the girl recently had brain surgery, which caused the bruising.
An autopsy found the child's manner of death was a homicide, not an accident or natural death, Campbell said. The exact cause of death will be determined once toxicology reports come back.
He said police arrested Black Elk based on the autopsy results, an interview with her, and the fact that she is the only person who cared for the child.
Black Elk, who is being held in jail on a $100,000 cash-only bond, will enter a plea on the murder charge during her arraignment at 10 a.m. on March 8. ​