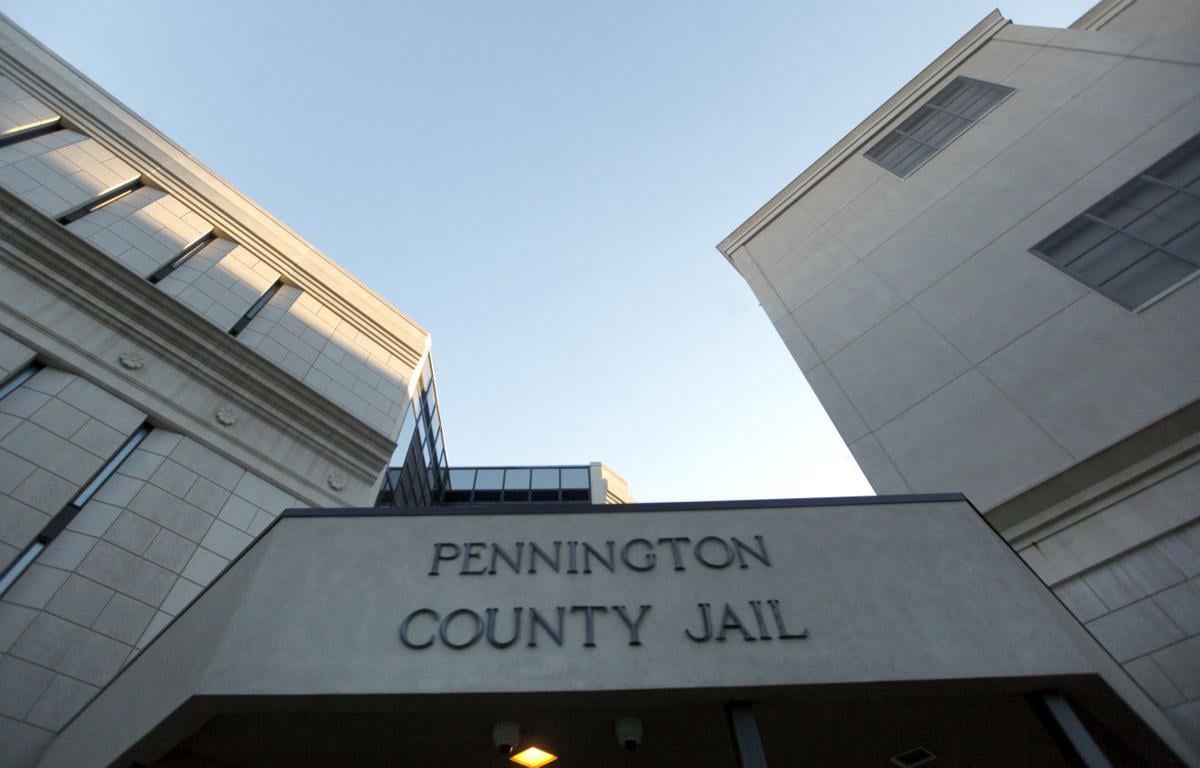 The population of the Pennington County Jail has decreased 22.5% in the past three weeks. 
There were 582 people in jail on March 11, according to data from the Pennington County Sheriff's Office. Three weeks later, on April 1, the population was 451. 
The Journal erroneously reported Wednesday that the jail population had decreased by 45% from March 11 to March 26. That statistic was based on a letter signed by Pennington County State's Attorney Mark Vargo that said the jail population was 318 on March 26. 
Helene Duhamel, spokeswoman for the sheriff's office, called the Journal to say that Vargo's number only counted state inmates who are booked into the jail.  It did not include federal inmates at the facility.
Vargo's March 27 letter was sent to the Criminal Justice Community Engagement Workgroup (CJCEW). The letter was posted on the Facebook page of I Am Legacy, a Rapid City group involved in criminal justice reform, community healing and Native American culture. 
"The Sheriff's Office, in concert with the Police Department, the courts and the State's Attorney Office, has been working to release inmates consistent with public safety, to create space and distance in the jail," Vargo wrote in his letter to CJCEW. 
CJCEW was founded last fall and has 14 members who are formerly incarcerated, have relatives who are incarcerated, are crime victims, or work in the criminal justice field. Vargo responded to the group after it sent a March 23 letter to the county's "criminal justice system leaders" asking them to share what steps are being taken to reduce the risk of COVID-19 spreading among Pennington County Jail inmates, and requesting they follow recommendations from the ACLU of South Dakota. 
Vargo explained in his letter that jails are not unlike hospitals when dealing with COVID-19 and other contagious viruses or diseases. 
"Long before COVID-19, the risk of infection of a wide variety of diseases exists any time that there is a population in close quarters and especially when there is a constant flow of people in and out of such a facility," he said. "Since the advent of awareness of the COVID-19 threat, the jail staff have redoubled their efforts at sterilizing spaces and materials with which the inmates and staff may have contact."
Five inmates recently told the Journal that they want more protection against the virus and feel there's no way they can protect themselves from COVID-19 as much as those in the outside world can due to the nature of detention facilities.
The recent decrease comes after the county was awarded $3.4 million since 2015 from the MacArthur Foundation's Safety and Justice Challenge to reduce its jail population by 20 percent by 2020. 
But the ADP increased during this time period from 479 in 2015 to 612 in 2019 and has only now significantly decreased after the COVID-19 outbreak. 
The recent 22.5% decrease in the jail population comes after the presiding judge of the 7th Judicial Circuit ordered several COIVD-19 related changes. Vargo said he's asked law enforcement to issue citations for people to appear in court — rather than make arrests — when possible. He also said the Jail Population Review Team is meeting more often to identify inmates who a judge might agree to release or give a lower bond.  
Prosecutors aren't looking to let out defendants with multiple DUIs, a history of violent behavior, or those who are accused of a violent or sex crime, Vargo previously told the Journal. But his office will request no or low bonds for people who "wouldn't have normally" gotten out, such as those who failed to appear in court or broke multiple non-violent probation rules.
Concerned about COVID-19?
Sign up now to get the most recent coronavirus headlines and other important local and national news sent to your email inbox daily.