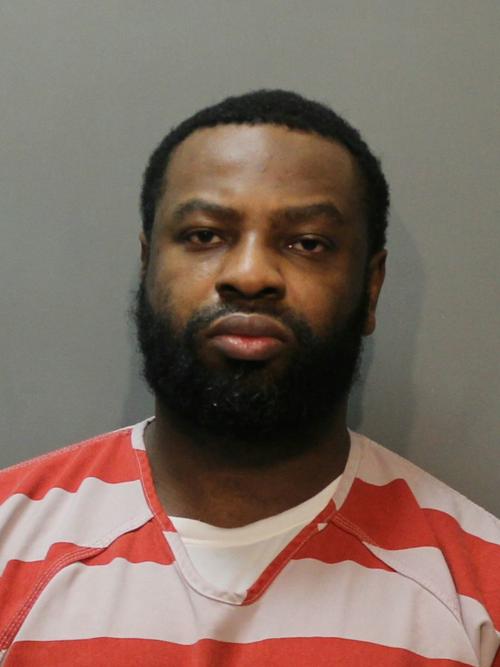 Pennington County prosecutors are weighing whether to seek the death penalty against a New York City man accused of murdering three people in Rapid City in August.
Prosecutors must notify Arnson Absolu and his lawyer about their decision within 60 days, Judge Robert Gusinsky said Tuesday.
Absolu, 36, appeared at the Pennington County Courthouse where he pleaded not guilty to three counts of premeditated first-degree murder, crimes punishable by the death penalty or life in prison without the chance of parole.
Absolu is accused of murdering Charles Red Willow, Ashley Nagy and Dakota Zaiser.
"We have to examine (the killings) for aggravating circumstances," said Mark Vargo, Pennington County state's attorney.
Aggravating factors include murders-for-hire, murders of first responders and criminal justice workers, murders that involve "torture, depravity of the mind or an aggravated battery," and those committed while distributing hard drugs.
Law enforcement has said these homicides were drug-related but not said what drug was allegedly involved and how it played a role in the shootings. 
If aggravating factors are found, the next steps are to "weigh what we believe are the aggravated and mitigating factors," Vargo said.
Vargo said he will invite defense lawyer Timothy Rensch to submit mitigating factors, which can include the defendant's age, childhood experience, mental health and any developmental disorders.
Rensch declined to comment.
Vargo said prosecutors will ask the victims' families about their opinion, but ultimately the decision will be up to prosecutors.
The families have "a seat at the table," he said.
If the prosecution pursues the death penalty and Absolu pleads guilty, a judge would decide whether to sentence him to death or life in prison. If he's convicted at a trial, he can only be sentenced to death if the jury unanimously agrees. A judge or jury must find at least one aggravating circumstance to impose the death penalty.
South Dakota only has one person, Briley Piper, on death row. Piper and two others burglarized, kidnapped, tortured and murdered Chester Allan Poage, 19, at his Spearfish home and in Higgins Gulch in 2000.
Police then learned that Zaiser, a 22-year-old from Rapid City who may have witnessed or had information about the double homicide, was missing. He was found dead in a forested area north of Sheridan Lake on Sept. 24. Police believed Absolu brought him there after killing him on Aug. 24 or 25 in Rapid City but have not disclosed his cause of death.
Absolu, who is being detained in jail without the chance to post a bond, is scheduled to return to court for a 9 a.m. status hearing on March 30. ​