The loved ones of a Rapid City homicide victim shook their heads Thursday as a prosecutor, defense lawyer and judge said a generous sentencing reduction was offered to a defendant due to his traumatic childhood and progress he's made in jail. 
Johnson, 19, was 17 at the time of the Aug. 17, 2018 shooting and originally faced a maximum sentence that was essentially life in prison after he was charged with aiding and abetting second-degree murder. 
Johnson's charges and maximum punishment were lowered during a plea deal offered in November 2019 by the Pennington County State's Attorney Office in recognition of his childhood and progress, according to statements made in court. The deal was also made in exchange for him testifying at the transfer hearing and the potential trial of his younger co-defendant who fired the gun, according to the plea offer. 
Pfeifle cited Johnson's "significant benefit and gift" from the prosecution and the risk his escalating criminal behavior has toward public safety in sentencing him to the maximum punishment available under the plea deal.
That punishment was also requested by prosecutor Lara Roetzel but both she and Pfeifle said they would consider a sentence reduction if Johnson continues to show remorse and have good behavior in prison. South Dakota law allows any prisoner to request a reconsideration in the few years after their sentencing. 
The hearing, attended by more than 10 of Johnson's relatives and friends, began with victim impact statements from Graham's relatives, who spoke over Zoom. Johnson watched the screen attentively. 
Kim Powell read a statement on behalf of Shayla Colbert-Graham, her sister and Graham's widow. 
"You are more than a murderer, you are a thief" who stole Graham and future memories from everyone who loved him, she said. 
"You took my brother away from his family," said Brenzina Florian. 
Florian said while Johnson isn't innocent, he's also not a monster. 
"You took a part of your life away too" since you will be in prison and missing out on life, she said. 
Roetzel says she's kept a photograph of Graham in his construction uniform on her desk since he was killed.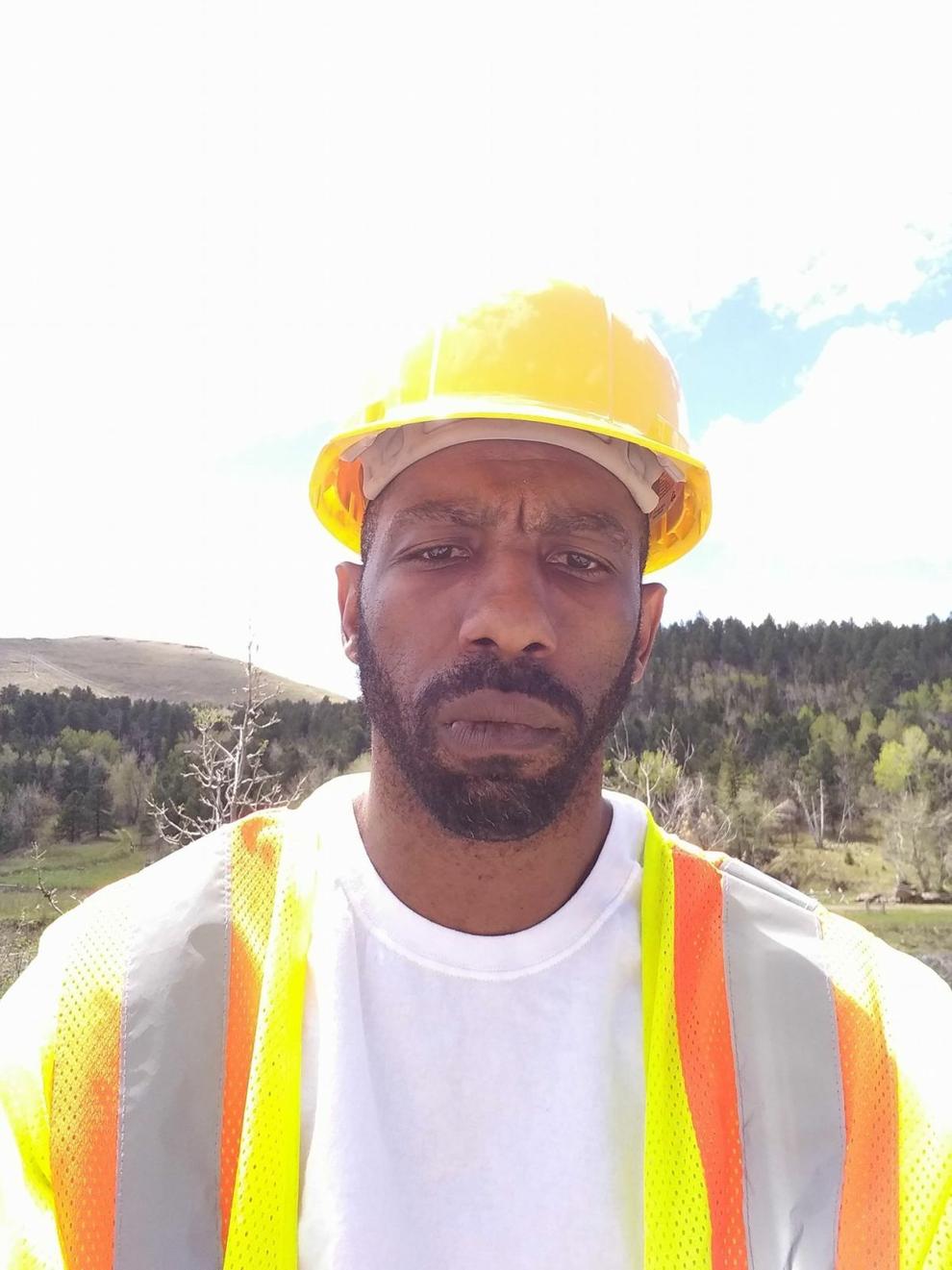 She said Graham and Shayla moved to Rapid City to provide a better life for their family and help care for the children of Powell, who is stationed at Ellsworth Air Force Base. 
Graham helped people toward the very end by being an organ donor, Roetzel shared. 
Roetzel also spoke about Johnson, who has PTSD after a childhood that is a "how-to manual of how to get someone in that chair," she said in reference to him sitting in a court chair for being involved in a homicide as a teenager. 
Johnson spent time in foster care, had parents who were distant and used drugs, and dropped out of school by the eighth grade, Roetzel said. He started using marijuana by age 10, began drinking when he was 12 and moved to hard drugs when he was 14. His juvenile criminal record was a "series of disappointments" where he repeatedly failed probation and dropped out of drug treatment for crimes ranging from carrying a gun to stealing a vehicle. 
Johnson's sister died a month before the shooting, which took place a few days after Johnson was released from jail for the car theft, Roetzel said before describing the shooting: 
Johnson and Black Cloud were drinking before they went over to Graham's house to hang out with Shayla's son even though the couple previously told them they weren't allowed over. Johnson, who regularly carried a gun, had a stolen firearm with him that day. 
Shayla told the kids to leave and Graham told them not to come back before Johnson, who is white, used a racist slur against Graham, who is Black. Johnson and Graham then began to yell and make "gang symbols" at each other before physically fighting. Roetzel did not say who began the fight. 
Johnson gave his gun to Black Cloud, who disappeared from Johnson's sight. He told Graham they had a gun and yelled for Black Cloud to help him. 
Graham was walking back to his house when Black Cloud reappeared and shot him in the back of the head. 
Roetzel previously told the Journal that Johnson told Black Cloud to shoot the gun, which is also what Black Cloud told police, according to an affidavit. On Thursday she said Johnson said he didn't use those words but might have said something like "let's go" or "let's get him." 
Johnson is "not a monster" and has been polite and cooperative when she's spoken with him, Roetzel said. She said he's knowledgeable about current event and enjoys reading. 
"The Ross that I know today is not the same Ross that I knew three years ago," said defense lawyer Matt Skinner.
Johnson now fully understands the ramifications of his actions, Skinner said. Johnson has only had minor infractions in jail where he's "trying to change his life" by receiving his GED, taking addiction and behavioral classes, and learning to take care of puppies. He followed all of the rules while out on a recent one-day furlough to attend his best friend's funeral. 
The fact that Johnson handed his gun to Black Cloud when he could have used it to shoot Graham shows he didn't want to harm Graham, Skinner added. 
"I was a child with no real understanding of life" at the time of the shooting, Johnson said. 
Johnson, who was calm and did not show emotion during the hearing, apologized to Graham's loved ones, said he didn't mean to cause any pain that day, and shared that he now spends every day feeling guilty for what he did while trying to improve himself. 
Skinner said Johnson would like to be sentenced to probation but if that's not possible he would like to serve both sentences at the same time with some prison time suspended. Pfeifle rejected each of those requests. 
The long delay between the homicide and Johnson's sentencing was impacted by COVID-19 and the rights he and his co-defendant, Ronny Black Cloud, have since they were minors at the time of the shooting, the lawyers and judge explained. 
It was also delayed because the prosecution requested that Black Cloud, who is 17 but was 14 at the time of the shooting, be moved to adult court. The request was granted by Judge Matt Brown after a closed-door transfer hearing in December.
State law says those who are 16 or older are automatically charged in adult court when facing serious felony charges. Johnson originally planned to request a transfer to juvenile court but later decided to stay in adult court after being offered the plea deal, Skinner said. 
Defendants who are under 16, like Black Cloud, are automatically charged in juvenile court in such cases but prosecutors can request a transfer to adult court. 
The burden to argue that an older kid like Johnson should be tried in juvenile court falls on the defense lawyer while the burden to move younger ones to adult court falls on the prosecution. 
Defendants convicted in juvenile court can be sent to prison until they are 21. Minors convicted in adult court must have the chance of parole but can be sentenced to any number of years, even as long as 261 years, the South Dakota Supreme Court ruled.
Black Cloud, who is detained in the juvenile jail, is scheduled for a motions hearing on Monday. It's unclear if he will make a plea deal or take his case to trial.