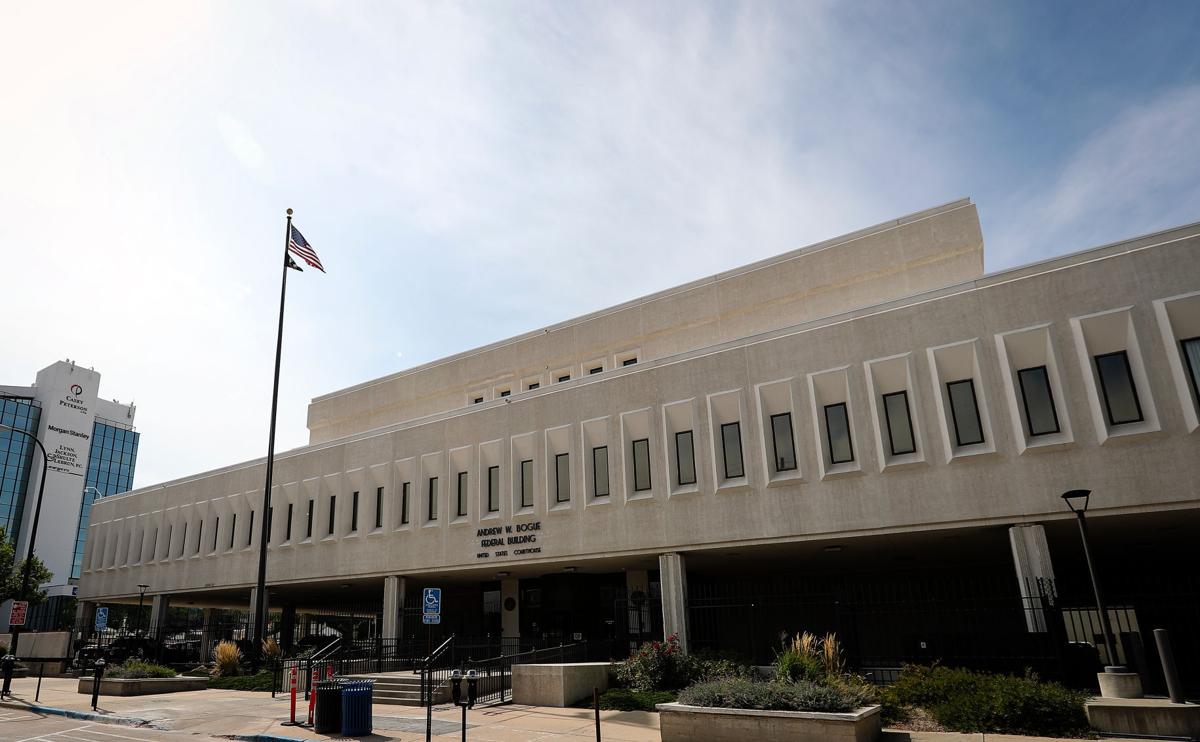 A disbarred lawyer who previously worked in Sturgis is accused of stealing money from a second client and covering her fraud by giving false documents to a tax preparer and lying to a legal assistant, lawyer and judge.
Rena Hymans, a 48-year-old from Vale, is now facing 57 charges in federal court related to allegedly stealing $217,699 from two clients between 2014 and 2019, according to a 21-page indictment.
Hymans pleaded not guilty in September at the federal courthouse in Rapid City to 38 counts of wire fraud, 17 counts of money laundering, one count of mail fraud and one count of bank fraud. She was released pre-trial.
If convicted, Hymans faces up to 30 years in prison on the bank fraud charge and up to 20 years on each mail fraud, wire fraud and money laundering count.
The charges come after Hymans resigned from the South Dakota State Bar on Jan. 22, which means she's no longer eligible to practice law, according to documents provided by the state court administrator.
Hymans resigned after learning the state bar was investigating a complaint that accused her of breaking a law that says it's illegal for attorneys to use clients' money in unauthorized ways. She was also accused of violating professional rules about misconduct and safekeeping property.
"I do not desire to contest or defend against the above-described complaint, allegations or instances of alleged misconduct," Hymans wrote in her resignation letter.
Hymans was indicted in August on charges related to allegedly stealing $167,699 between May 2017 and July 2019 from a client who inherited the money from a relative. She was indicted on additional charges the next month related to allegedly stealing $50,000 from a second client between February 2014 and November 2015.
According to the new indictment:
In February 2014 Hymans put $50,000 in her client trust account for the Gilbert Keester Estate and was supposed to hold the money until litigation surrounding the estate was settled. Hymans instead embezzled the money into other accounts and used it for work and personal expenses.
In order to conceal the fraud, Hymans told her legal assistant that the transferred funds were earnings for her legal services. She also provided falsified documents to her income tax preparer that made the embezzled money look like income.
The mail fraud charge relates to Hymans sending a 2016 letter to a lawyer involved in the estate litigation that said the $50,000 remained in her client trust account when she had already spent it.
Hymans appeared in the Oglala Sioux court in 2018 on behalf of the Gilbert Keester Estate and falsely told the judge that she still had all of the money in her client trust account.
Later that year she wrote a check from her client trust account to the estate by using money that belonged to the other client she defrauded. ​