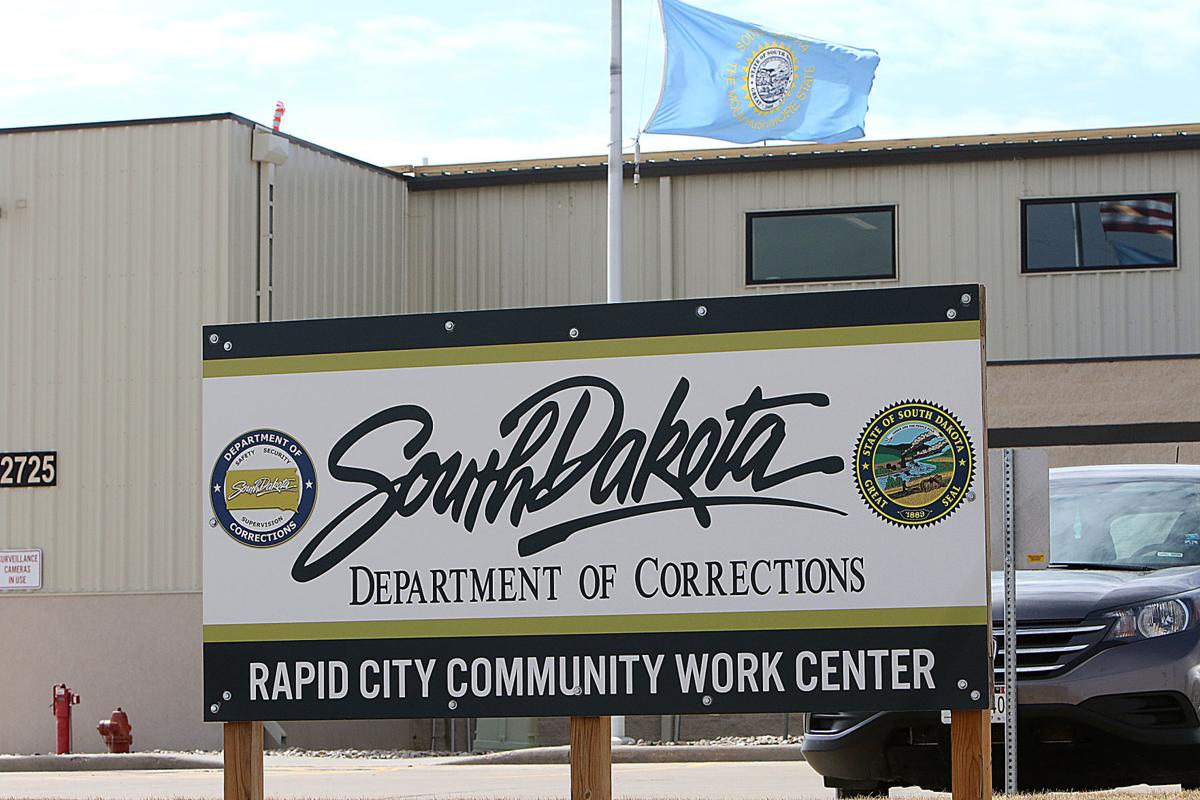 The Department of Corrections and Gov. Kristi Noem said they're not planning on conducting any special releases from the state's prisons during the coronavirus outbreak.
"At this time, DOC has no plans to change inmate release dates due to COVID-19," spokesman Michael Winder said Friday when asked about early releases for elderly or sick inmates, for anyone near the end of their sentence, or for work-release inmates who are already considered safe to work in public.
Public health officials say the best way to prevent COVID-19 is to avoid large crowds and close contact with others, and keep yourself and your surroundings clean.
This is often difficult or impossible to do in jails and prisons, which house hundreds of people in close quarters, and have workers and new inmates — some from out of state — coming and leaving each day. Inmates also have access to fewer sanitation products than those in the outside world.
The ACLU specifically asked Noem to grant commutations to:
All prisoners whose sentences are ending within a year
All prisoners being held on probation or parole violations
All prisoners vulnerable to COVID-19 (as defined by the CDC, so elderly people, immunocompromised people, etc.) whose sentences end within the next two years.
Noem is not planning on doing this, said spokesman Maggie Seidel.
The ACLU also wants the Board of Paroles and Pardons to institute a presumption of release for everyone who has a parole hearing scheduled in the next two years, and to hear those cases as soon as possible. It also wants the parole board to hear cases of vulnerable prisoners, even if their parole hearing date is further away.
The board is meeting next month and elderly and seriously ill inmates are allowed to apply for early release under "compassionate parole" laws, Winder said.
The DOC and its health-care provider, the Department of Health, have prevention practices for contagious diseases such as COVID-19, Winder said.
All DOC inmates have access to free soap and toilet paper, Winder said. Medical co-pays have been waived for anyone who needs to be seen for respiratory complaints.
Inmates are still receiving mail, commissary money, and medical and behavioral health treatment, but all work programs within the prisons are closed.
Volunteer activities in the prisons and in-person visits from friends and families were suspended March 12. Inmates can still communicate through mail, phone calls and remote video visits.
Because of the suspended in-person visits, the DOC worked with its phone provider to allow inmates to make two free five-minute phone calls each week between March 17-April 13.
As long as inmates don't forfeit their work release status due to disciplinary action, they will be allowed to return to their work sites once the work restriction is lifted. Inmates who are terminated by their employers during the work restriction will be allowed to apply to new jobs.
"The purpose of CTP is to prepare offenders for release" so the DOC will continue to only release CTP parolees when they have an approved community plan and housing arrangement.
"Earned discharge credits for both program completions and work will be reviewed," Winder said when asked if inmates and CTP parolees will continue to earn early release credit while they can't work.
In accordance with Noem's executive orders, DOC offices are remaining closed to the public and non-essential employees will work remotely as possible thought March 28. No staff is allowed to travel outside South Dakota.
Concerned about COVID-19?
Sign up now to get the most recent coronavirus headlines and other important local and national news sent to your email inbox daily.