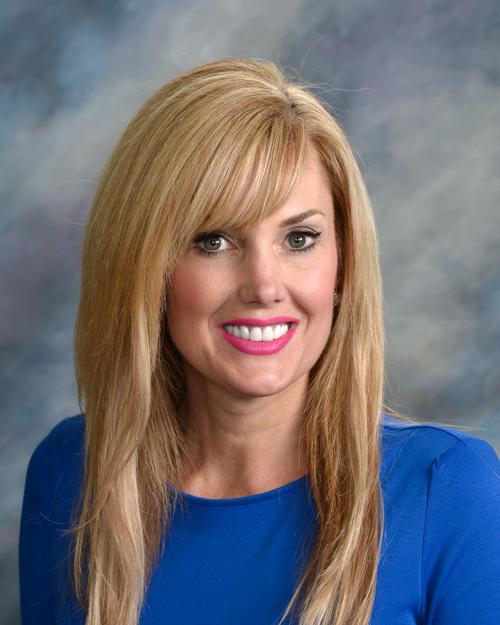 Former state Senator Lyndi DiSanto has been ordered not to contact the wife of a missing Wyoming man after a judge ruled she was stalking the woman. 
"It appears there exists a clear and present danger of further stalking or of serious adverse consequences" to Baylee Englebert, a Crook County, Wyoming, judge wrote in a May 2020 temporary protection order.
Disanto's "conduct constitutes stalking" under Wyoming law, the judge wrote the following month in a document granting a protection order lasting until June. 
The judge said DiSanto must stop stalking, surveilling and trying to contact Baylee and her son. She must also stay away from Baylee's home and workplace. Baylee is the wife of Chance Englebert who went missing July 6, 2019, in Gering, Nebraska.
"I am under a court order to not speak on certain topics I'd previously posted on, DiSanto wrote in a September 2020 post to her Lyn Seeks Truth Facebook page. "It's a one-year order, and I was told 'I'd be thrown in jail' if anything further is stated or recorded. The post includes a photo of DiSanto with the phrase "#silenced" over her mouth.
Baylee said she last saw Chance walk away from her relatives' home after a disagreement. Surveillance footage shows him walking in Gering and Terrytown, and police have found where his phone last pinged. However, search parties have not been able to locate him.
Baylee declined to be interviewed for the Star story, saying that when she and other family members do interviews they receive death threats. 
She created Lyn Seeks Truth in May 2019. The Facebook page, which focuses on missing persons cases, has 15,500 followers.
DiSanto categorizes the page as a journalism page and has implied defendants are guilty before they have been convicted and posted photos and identifying information of a minor victim without explaining if a relative consented to sharing that information. 
DiSanto has posted and made videos sharing multiple theories about Chance's disappearance, including a theory that he was killed and buried under a concrete walkway at one of Baylee's friend's homes.
Baylee texted DiSanto on Oct. 23, 2019, or 2020 to say she didn't want to do an interview with her, court records show. 
"Sadly, rumors will continue to circulate, and the truth simply doesn't matter to some," Baylee texted. "Due to the severe backlash and negativity I've received the last few months, I am continually fearful for my own safety and for that of our son's."
DiSanto texted back that she hoped there would be a positive outcome to the case and that she would let her followers know about her decision to decline the interview.
DiSanto visited Baylee's home in Moorcroft on Feb. 9, 2020, according to a police report. She made three videos of the visit, including one titled "Baylee is wanting me cited!! Join me."
Baylee called 911 that day and reported that she felt uncomfortable and afraid that DiSanto was filming her house, according to the police report. The officer told DiSanto that Baylee had been dealing with other people bothering her at home.
DiSanto said she just wanted to speak with Baylee, the report says. She agreed to leave after the officer said that would be the best way to resolve the situation.
The officer then spoke with Baylee who was "crying and visibility upset," according to the report. Baylee said she wanted DiSanto charged with breaching the peace, but the officer told her that DiSanto's actions didn't violate that law.
The officer told DiSanto about what Baylee said and that if she continues to make contact, he will document it. He said officers might begin an investigation to determine whether her actions met the definitions of criminal harassment and stalking.
DiSanto drove away and the officer told Baylee that she should put up no trespassing signs because if someone ignores them they could be charged.
Baylee's lawyer sent DiSanto a cease and desist letter on April 24, 2020, court records show. 
"I am aware of various stories promoted on your Facebook page and elsewhere in which you insinuate (Baylee's) involvement with the disappearance of Chance Englebert, with absolute no substantiation," the lawyer wrote "These remarks are unfounded and slanderous."
You trespassed onto Baylee's property "with no purpose other than to harass her and promote yourself," the lawyer wrote. He said DiSanto's video caused an increase in other people stalking and harassing his client.
The lawyer accused DiSanto of breaking Nebraska law by acting as a private detective without a state license. He said she also broke stalking and harassment laws in Wyoming.
Pennington County Sheriff Kevin Thom delivered the protection order to DiSanto. Federal law says DiSanto can't possess or use firearms while the protection order is in place.