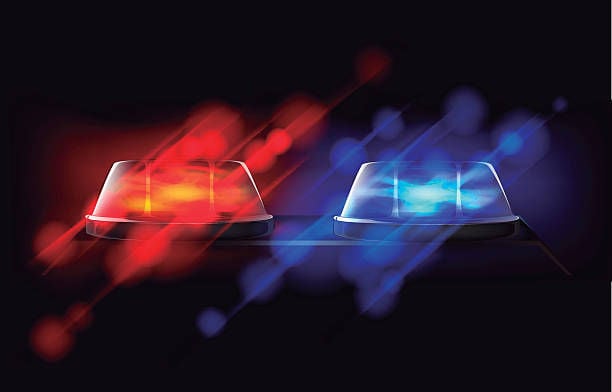 A  family is upset after a Rapid City police officer struck a seventh-grade girl in the face while trying to stop a fight between her and another girl outside South Middle School on Wednesday. 
"There's no other way you could have stopped them besides hitting her?" Alicia Cook, the girls mother, said she asked the officer. She said this was the first time her daughter got into a fight or had any problems with the police. 
But Police Chief Karl Jegeris said Friday the open-palm strike was an appropriate use of force "necessary to prevent the assaultive behavior from continuing." 
The incident happened at the end of the school day near South Middle School, Jegeris said. It's common for officers to provide extra patrols at the school if they're free at the end of the day and Senior Officer Richard Holt was driving by when he saw the two girls begin to fight and alerted dispatch about the incident, Jegeris said.
Videos posted to social media show a girl run towards and attack Cook's daughter in front of the Open Heart United Methodist Church. 
"The officer observed the girls beginning to fight. He exited his patrol car and told them to stop as he approached. They ignored his verbal commands and continued swinging with fists at each other," Jegeris said. 
Video shows the girls fighting on the grass as Holt tries to separate them and tells them "it's enough" and to "stop right now."
"The officer got in between them in an attempt to separate them and both girls continued to be assaultive towards one another," Jegeris said. "While he was holding one of the girls on the ground, the other girl continued assaultive behavior, and the officer used what is referred to as a palm-heel strike."
The videos show Holt sitting on the other girl while facing Cook's daughter. Her daughter kicks Holt in the arm and he then audibly strikes her in the face before holding her down to the ground on her side.
An officer alerted to the incident via dispatch soon arrived and was able to help Holt take the two girls into custody, Jegeris said. 
Cook said she learned about the incident when the school resource officer called to say her daughter was in a fight. Once she arrived, Cook said, paramedics were treating her daughter and Holt told her that the other girl charged at her daughter, that he tried to stop the fight and he hit her daughter at one point.
She said her daughter told her that Holt struck her with an open palm near her eye and nose and hurt her neck when he grabbed her hair and held her head down to the side. Cook said doctors at the hospital said her daughter's neck had muscle tension and could be treated with Ibuprofen, ice packs and heat, Cook said. Her daughter now has a scratch on her nose from the other girl and a bruise under her eye. 
Cook said her daughter's friends sent her videos of the incident that were taken by fellow students. "Seeing that video on how he handled my daughter — and the whole situation — was very disturbing for me, it was hard for me to watch." 
Jegeris said the supervision team reviewed the incident by looking at the social media videos, body camera footage and other evidence and determined that the use of force was appropriate and within agency policy.
"I recognize that there has been a flurry of social media activity regarding the video being posted, and mixed opinions regarding the law enforcement use of force," he said. "I can assure you from a law enforcement professional standards viewpoint, this use of force is appropriate and justified and clearly did result in the intended outcome, which was to restore public safety."
Cook and her cousin Yolanda Clairmont, who watched the videos from her home in New Mexico, said they don't condone the girls fighting.
"As Lakota people we put our children on the highest level because they are our future," Clairmont said.
The cousins said they wish Holt had separated the girls and put one aside instead of trying to handle both at once. Clairmont called the strike an example of "excessive force" and said she wanted Holt to be held accountable. 
Cook said she asked her daughter why she didn't listen to the officer when he told them to stop. Her daughter said she had "tunnel vision" and wasn't able to hear anything since she was focused on fighting the girl. She also said she was always trying to kick the girl, not Holt.
"She has never been in an altercation in her life, so of course she's on survival mode at that point," Clairmont said. "When you're in that moment, your adrenaline is rushing. You're not going to stop and think what is going on at that time because all you're wanting to do is defend yourself in that situation."
"How is she going to feel about authority now? She is going to be traumatized because of this incident," Clairmont added. 
"I don't want her to think that cops are bad," I want her to be able to call for help if she needs it, Cook said. 
Cook said her daughter is charged with assault and was suspended from school for 10 days. 
"Our staff has been in contact with parents of both girls in an attempt to work towards resolution in this matter," Jegeris said. "The primary goal of the juvenile justice system is to rehabilitate young offenders. I am hopeful that the criminal justice system and families will be able to work to come up with a path forward that meets that goal."
Natalie Stites Means, a former candidate for mayor, helped organize a Friday afternoon meeting with community members and elders about the incident. 
We're supporting this "young person and her family, to let them know that we stand with them and it's simply unacceptable to use that amount of force against two middle school students," she said. The officer "shouldn't need to use martial arts moves in order to subdue these young middle school students."
Means said she's not sure if community members will want to simply meet together or also plan an action or create a list of demands for the police.