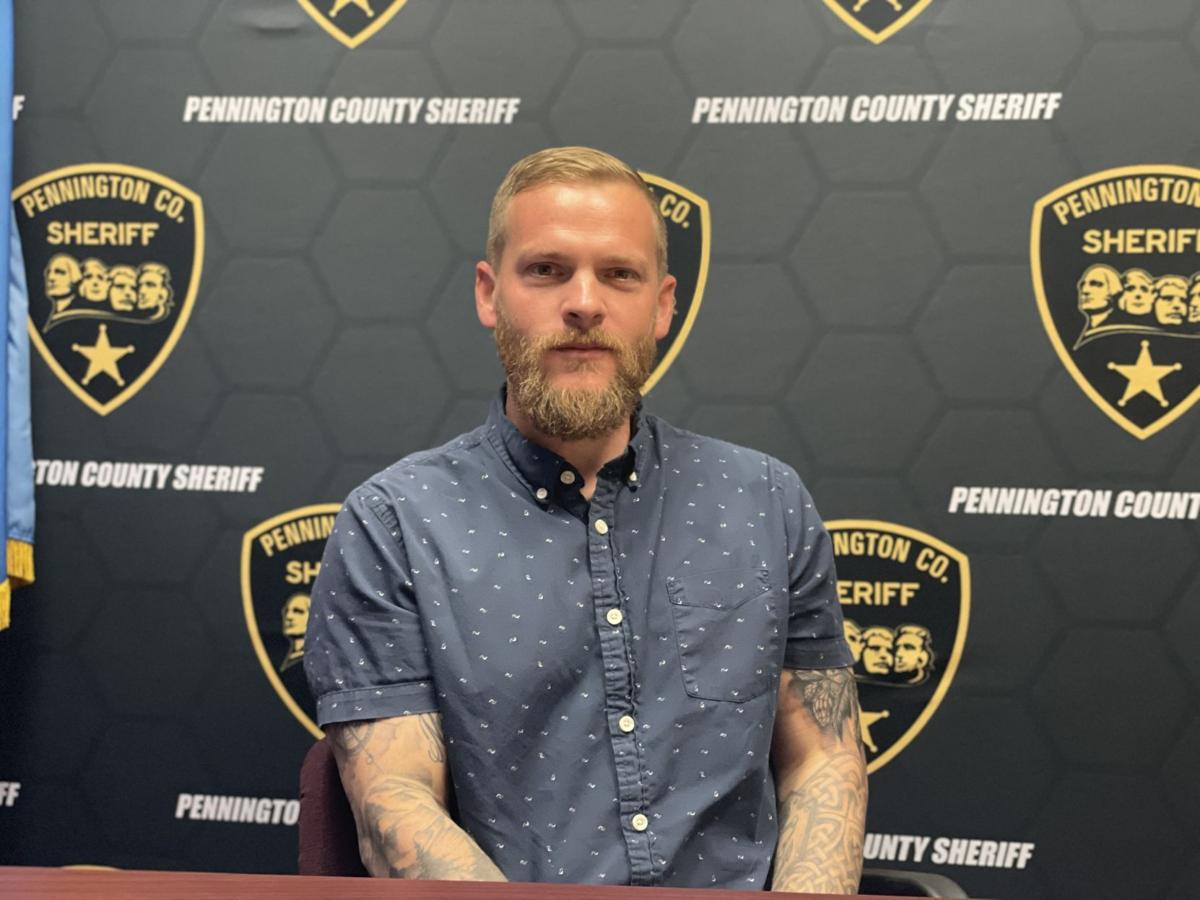 Counterfeit fentanyl pills have been responsible for several overdoses recently in the Rapid City area, according to Sgt. Casey Kenrick of the Unified Narcotics Enforcement Team.
The team is a joint venture between the Pennington County Sheriff's Office, the South Dakota Division of Criminal Investigation and the South Dakota Highway Patrol.
"We run the local drug task force that investigates drug trafficking and drug dealers in our area," he said.
Kenrick warned of the influx of counterfeit fentanyl pills, noting that most are trafficked from the Denver area or border states before arriving in South Dakota.
"The Drug Enforcement Administration had mentioned them being sold on social media and E-commerce platforms," Kenrick said. "I'm not saying that doesn't happen here, but that's generally not our experience. They sell them to local folks after trafficking them up here."
Kenrick said the main danger posed by the counterfeit pills is no two pills are alike in fentanyl toxicity.
"The problem is what we refer to as hot spots," he explained. "You could take one pill and it has a certain level of fentanyl. The next pill could have a completely different level of fentanyl in it. You could take one pill and be alright after that. You could take another pill and that pill could potentially kill you."
Kenrick said one pill has the potential to kill a person.
"In the last year, we've seen a significant sharp increase in overdoses, both fatal and nonfatal," he said. "Of all the ones I've gone out on in the last year, 80% to 90% of the overdoses can be contributed to these pills at this point."
Kenrick said both children and adults have been ingesting the pills.
"Generally, in my experience people know exactly what they're doing," he said of the pill users. "They know they're fentanyl, but there has been a few that I believe they legitimately didn't know what they were taking."
Kenrick noted a change in state law, which prevents a person who believes they have overdosed from being arrested on drug charges.
"If I were to overdose and you were to call it in, even if I was high, neither of us would get charged with it. We just want to know where you got it from and stomp that out as fast as we can," Kenrick said.
"Most of the time, they make it sound like people are accidentally getting these pills but that's not the case out here. However, you should not take a prescription pill unless you got it from a doctor and got it from a pharmacy. I would be less concerned with that and more concerned with the fact that you literally have no idea what you're taking."
Kenrick said there's no way to tell the difference between a counterfeit Percocet pill made with fentanyl and a prescribed pill.
"If I take one of those pills and held it together with an actual Percocet pill you wouldn't be able to tell the difference," he said.